Granada Monuments - Places of Great Historical Interest
Discover the churches, museums and important places of Granada. Find all the information about the monuments of Granada, including opening hours, location, photos, history, prices, phone numbers and directions.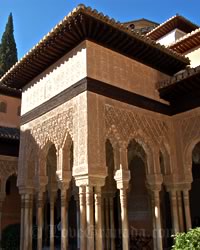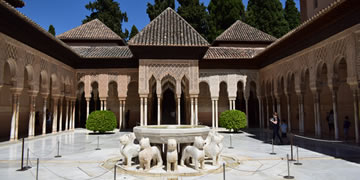 The Alhambra is the jewel in the crown, the best- preserved & oldest Moorish palace, the most visited monument of Granada.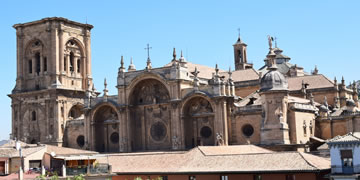 The Cathedral of Granada is the first Renaissance church built in Spain and is one of the most important monuments of the city.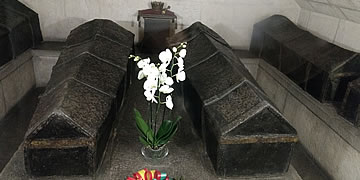 The Royal Chapel is the burial place of the Catholic Monarchs, embedded in the Cathedral, and one of the most interesting monuments of Granada.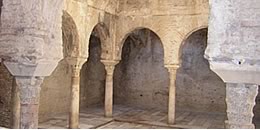 Banuelo was built in the Eleventh Century, is a National Monument and is one of the oldest and best preserved Arab public baths in Spain.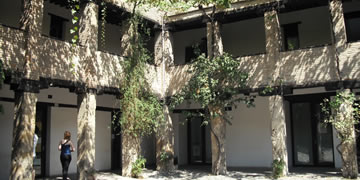 Built by Yusuf I, the Corral del Carbon was the repository of merchants and warehousing of goods, and is the oldest monument of Arab Granada.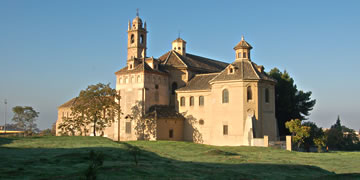 The Monasery is famous for its sacristy - the fruit of Spanish Baroque, has great painting and sculptures of Granada's artists.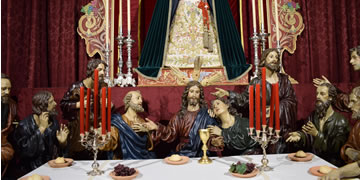 Santo Domingo Church has several architectural styles: Gothic, Late Baroque and Renaissance, some decorations are Roman.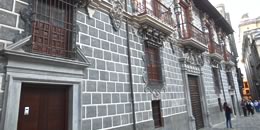 The Madraza, located in the centre of Granada, is a Nasrid building built by Yusuf I in 1349 and is the first Arab university in Granada.
The Basilica of Angustias has a nave, chancel and eight sides and was built in 1617, has paintings by artists from Granada.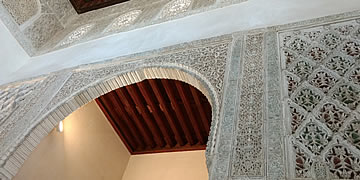 Muslim kings used the Royal Quarters for dressing in the days of Ramadan and belonged to the Arab queens. Was recently restored.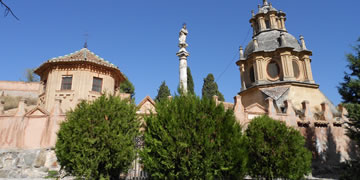 Located at the top of Sacromonte hill, has a fantastic courtyard, church and the caves. Spectacular views of the Alhambra, the city and mountains.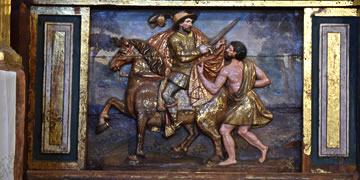 Beautiful monastery with breathtaking interior, elaborate decoration and a big beautiful courtyard. The true highlight is the chapel and unique sanctuary.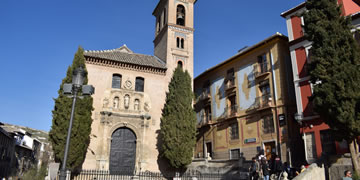 A charming church at the heart of Granada with an unusual Mudejar-Renaissance design, many paintings and interesting buildings nearby.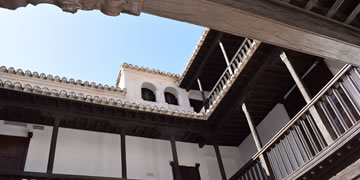 Great traditional house situated on the way to Albaicin, pretty little garden and views of the Alhambra. Nice place to go when you have spare time.
©
Copyright
• LoveGranada.com • The reproduction of the whole content or parts of it is prohibited
Personal data
protection policy
.
Opinions about Monuments of Granada
No reviews yet.

Please send your suggestions and thoughts. Your opinion will be of great help to other visitors.