The Most Beautiful Places to Visit and Sights to See in Granada
This page contains descriptions of Granada's beauty spots, historic corners, popular areas and tourist attractions that you can visit. The history of the districts of Granada: Generalife, Realejo, Sacromonte and Albaycin.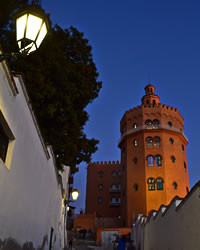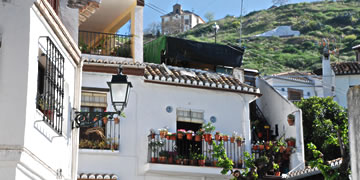 Granada's heritage, one of the most attractive districts of Granada with its medieval streets, and incredible views of the Alhambra.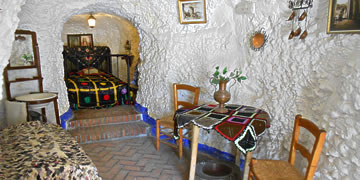 Walk through narrow, twisted streets to experience Sacromonte's varied geography: mountains, vegas and rivers. Flamenco shows in the caves.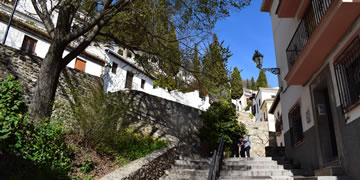 Realejo is a district in Granada's old Jewish Quarter. It has a unique style and a very active community with carmenes and numerous tapas bars.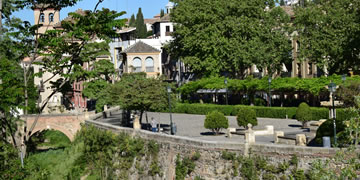 Located just below the Alhambra and at the foot of the Albaycin, it offers incredible views of the Alhambra and variety of tapas bars.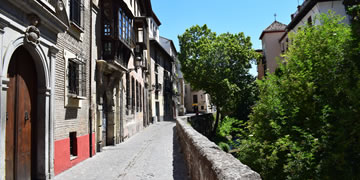 One of Granada's oldest streets, crossed by brick bridges across the River Darro. In this corner of Granada there are remains of Arab buildings.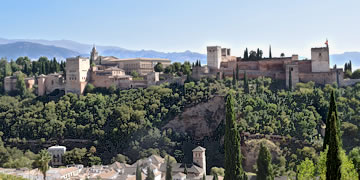 The Mirador is famous for its amazing views of the Alhambra and the Sierra Nevada, the church of San Nicolás and the charm of its surroundings.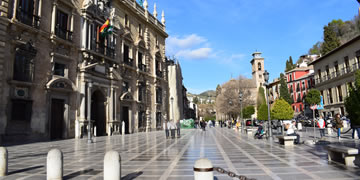 The oldest square of Granada, was a major focal point of life in Granada, where celebrated tournaments, games and bull running took place.
A perfect place for a nice walk. Romantic gardens with a mixture of French and English landscaping, situated around the Alhambra.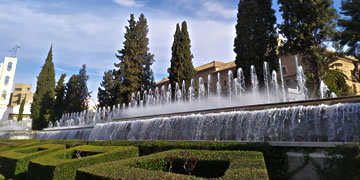 Historic gardens with coloured fountains at night and surrounded by beautiful buildings: the Royal Hospital and the Monument to the Virgin.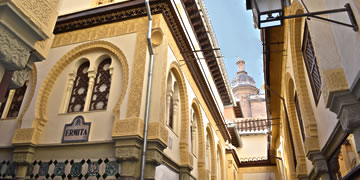 Alcaiceria Street is full of typical shops and souvenirs. Part of the former Arab Market. Worth a visit, and close to the Plaza Bip Rambla.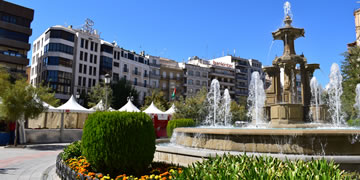 A modern area of Granada, but it has its charm with many tapas bars and summer terraces in the Plaza de Mariana Pineda and Campillo.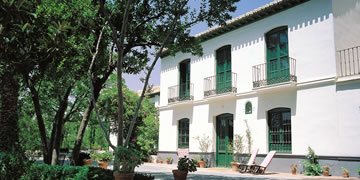 This place was the summer residence and now is the Garcia Lorca House-Museum and park situated on the border between countryside and city.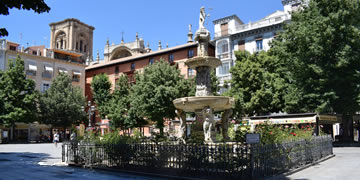 The heart-center of Granada, nice place to wander through, to eat and drink, explore souvenir shops and relax, safe place for children to play.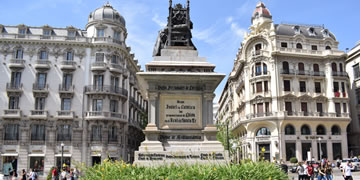 Small square with statue of Queen Isabel and Columbus, an impressive fountain and beautiful building around, central meeting point for the tours.
©
Copyright
• LoveGranada.com • The reproduction of the whole content or parts of it is prohibited
Personal data
protection policy
.
You Might Also Be Interested In
Opinions about Beauty Spots in Granada
I would recommend Granada for anyone
I have visited Granada many times and am always charmed by the warmth of the people there. It is better now that there are flights direct from Manchester as we used to fly from Liverpool, the bus still runs from the airport into the town, it's great.
If you love tapas you will love Granada, with some excellent bars and cafes and restaurants, so many to choose from. I love the choice near to the Hotel Navas, excellent !!
I would thoroughly recommend Granada for anyone wanting to take in a small Spanish City, with the stunning Alhambra Palace and Sierra Nevada mountains to visit, fantastic.
Fantastic place to visit
Loved visiting Granada, been several times. the city is a fantastic place to visit, steeped in history it will always have a place in our hearts. on each and every visit that we've made we have always been made welcome. The people of Granada are a credit to Spain and the Spanish way of life.
Sadly we can no longer get flights to Granada from our part of England (Liverpool and East Midlands) If flights were to resume you would find us on the first plane. So thank you to the people of Granada for making our visits so memorable (Cliff).