Sierra Nevada Ski Resort in Granada, Spain - A Practical Guide 2021/22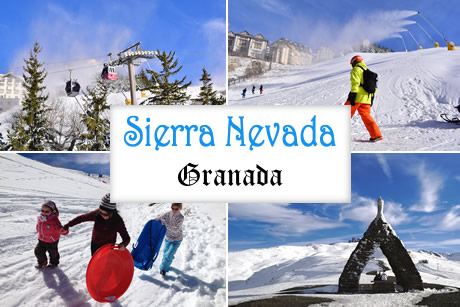 Sierra Nevada
is the third highest mountain range in Europe. Its peaks are the highest in the Iberian Peninsula, with more than 20 mountain peaks above 3000 meters altitude.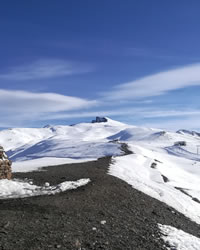 A good way to get to know Granada and its history is by taking a tour. There are several interesting free and private tours offered by Civitatis: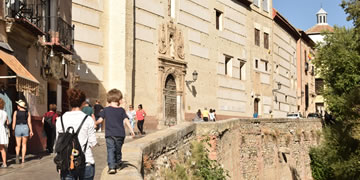 What better way to get to know the hisotric centre of Granada than on a
free walking tour
with a local expert guide?!
Discover the hidden treasures and secrets of Granada
exclusively just for you
and your partner, friends, or family.
Mount Mulhacén rises to 11,424 feet (3482 metres) and it is considered to be the roof of the Iberian Peninsula.
The ski resort of
Sierra Nevada in Granada
is the southernmost in Europe. It is located in southern Spain, just 31 kilometres away from Granada.
This winter resort has 131 ski slopes with 110 km total length. There are 21 ski lifts with a capacity for almost 45,207 skiers per hour.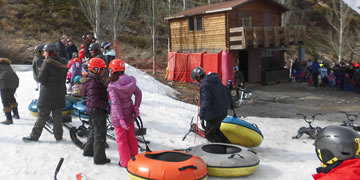 What to do in the Sierra Nevada, night routes information, activities, attractions and entertainment for children, adults, families and groups.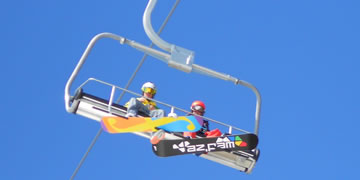 Ski pass prices in Sierra Nevada, location and opening hours of ski lifts, types of cards, where to buy ski pass and prices of other ski stations.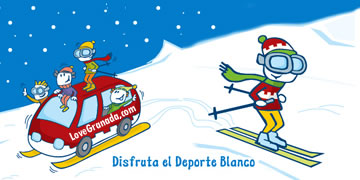 Buses from Granada to the Sierra Nevada, how to get there, local bus information, prices and tickets, where to buy tickets and bus timetables.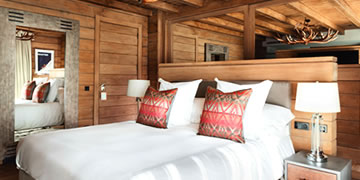 Comparison of the hotels in the heart of the Sierra Nevada, and near the slopes of the ski resort, all of which is surrounded by beautiful scenery.
There are many hotels renting apartments in Sierra Nevada, they offer hotel services and fully-equipped kitchen to make you feel at home.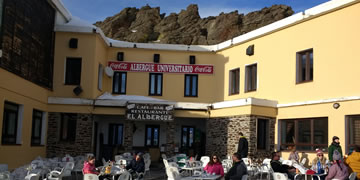 They have a long tradition of hosting mountanieers, skiers and nature lovers all year round. They are vey comfortable and affordable.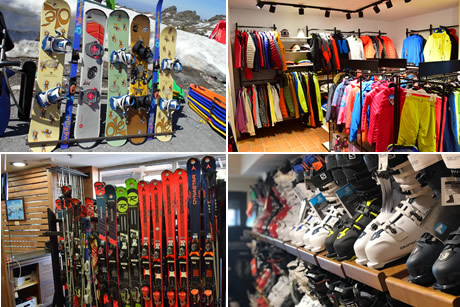 Where to rent ski in Sierra Nevada, the rental prices of accessories, clothing and equipment, companies, type of equipment and options of buying.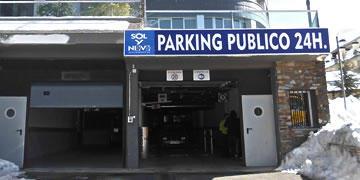 Parking in the ski resort of the Sierra Nevada, information, location, parking rates, how to get to the parking and recommendations.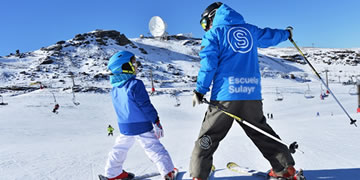 Private lessons, ski lessons, snowboard or telemark, comparison of rates and services, contact details, information and reservations.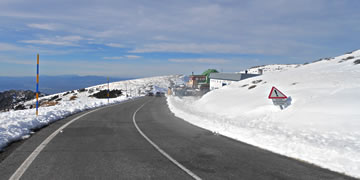 How to get from Granada to Sierra Nevada by car or by bus, practical information: type of road, directions, bus schedule, ticket price, etc.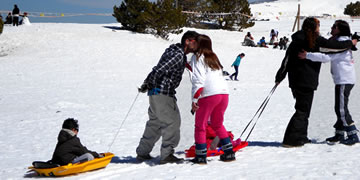 Where to go sledging in Sierra Nevada, safe zones, where to rent and buy sleds, prices, sledging areas, how to get there and parking.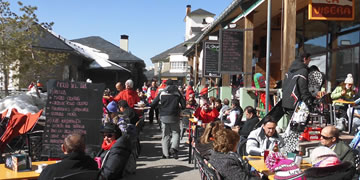 A selection of the most popular Restaurants and Tapas Bars in Sierra Nevada, where to find them and what type of food they offer.
Sierra Nevada in
Granada
offers excellent conditions to enjoy skiing and snowboarding with more sunny days than anywhere else in Europe.
And Sierra Nevada ski resort is also famous for its buzzing nightlife, with its trendy pubs and restaurants.
During the summer, it has become a popular spot for Nature lovers due to its unique flora and fauna.
Indeed, Sierra Nevada has a lot to offer thanks to its landscape of immense beauty and the quality of the sky at night.
Ski Slopes in Sierra Nevada
In Sierra Nevada all ski slopes are classified and clearly marked according to their difficulty.
very easy, for beginners
easy
difficult
very difficultl, only for experts
There are 19 green slopes, 45 blue slopes, 53 red slopes and 7 black slopes. The colour code is as follows: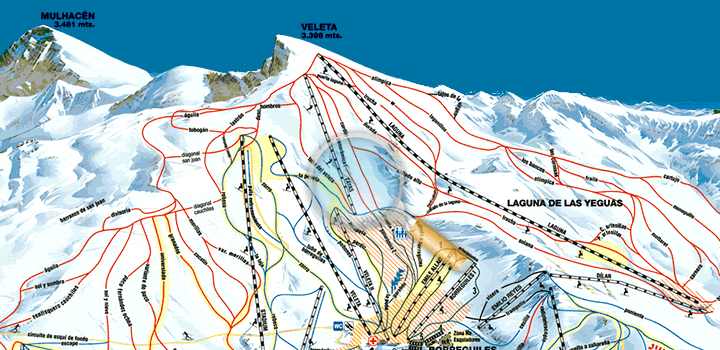 A good way to get to know the Alhambra, its histor, palaces and gardens is by taking a tour. There are several interesting free and private tours offered by Civitatis:
Discover the incredible history and architecture of the impressive Alhambra, the Generalife and Nasrid Palaces with a passionate and experienced guide.
See the Alhambra from a new perspective, visiting the surroundings of the beautiful Alhambra, free areas and gardens, the Palace of Charles V...
Sierra Nevada Peaks
Laguna de la Yeguas
2100 metres
Loma de Dilar
2100 metres
Valle de San Juan
2100 metres
Sierra Nevada Useful Information and Phone Numbers
Sierra Nevada Ski Station - Customer Service
Opening Times:
Form 08:30 to 14:00 and from 15:00 to 17:15 from Monday to Friday.
From 08:30 to 17:15 weekends and Bank Holidays
Information telephone:
958 708 090.
Email:
atencioncliente@cetursa.es
Sierra Nevada Ski Station - Booking Office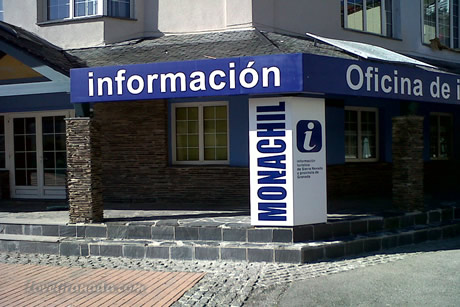 Opening Times:
from 8:30 to 14:00 and from 15:00 to 17:15 Monday to Friday. Closed on Saturday and Sunday.
Email:
agencia@sierranevadaclub.es
Address:
Plaza de Andalucía 4. 18196 Monachil, Granada, España.
Telephone:
958 708 090.
Ski Lifts Opening Times
Telecabina Borreguiles
and
Al-Ándalus
: 9:00 - 16:45 (last lift). During Holidays, Christmas and high season it opens at 8:30h.
Telesilla Parador
: 8:30 - 17:30. During high season is open until 19:45.
Telesilla Virgen de las Nieves
: 9:00 - 13:30 Monday to Friday. Saturdays and Sundays: 9:00 - 16:45.
Ski lifts in the highest areas, such as Zayas or Laguna, close at 16:15.
Night Skiing
Thursdays and Sutardays 19:00 - 22:00 (last lift at 21:30h).
You Might Also Be Interested In
Page Updated: Mar 01, 2021
©
Copyright
• LoveGranada.com • The reproduction of the whole content or parts of it is prohibited
Personal data
protection policy
.