5 Best Seafood Restaurants in Motril, Places to Dine, Tapas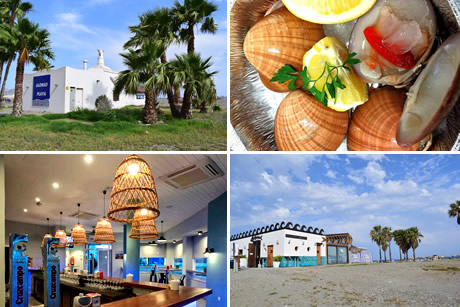 You can find a good tapas bar in almost any part of Motril. Some of them are to be found at: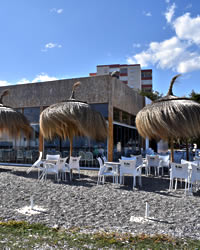 A good way to get to know Granada and its history is by taking a tour. There are several interesting free and private tours offered by Civitatis: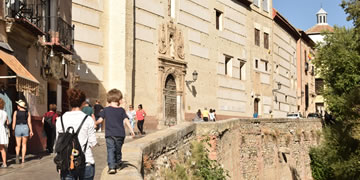 What better way to get to know the hisotric centre of Granada than on a
free walking tour
with a local expert guide?!
Discover the hidden treasures and secrets of Granada
exclusively just for you
and your partner, friends, or family.
the Esplanades next to the tourist office; Terraza, Las Tinajas and Tasca del Jamón on Cl/ las Cañas; Picahigos, Cartuja and Vitorino next to the Plaza de la Libertad; and El Pulpo, Trevélez and Caribe near the Santísima Trinidad church, on Cl/ Santísimo.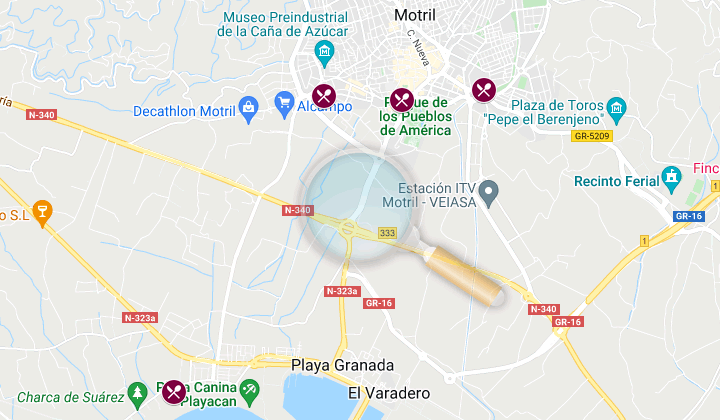 These bars usually serve meals as well, or you can simply have a beer with a tapa (snack).
In the
Poniente Beach
area there are
some other good restaurants
such as Marquesina (Telephone: 958 605 145), the Alonso Beach Bar (Telephone: 958 824 198), Estrella del Mar (Telephone: 958 602 570) and Cortijo Katena (Telephone: 958 601 810).
In all these restaurants the specialty is fish and prices are average.
Tropical Restaurant
This restaurant, with wooden wall décor, offers the best cuisine of
Motril
based particularly on fish and seafood, and has its own small greenhouse. Its recipes are very original.
Specialties: cod soufflé with avocado, baby shoulder of choto a la lujareña (a kind of goat stew). For dessert you can try Moorish cake, the typical dessert of the area.
The Tropical Restaurant also serves inexpensive daily menus.
Tropical Restaurant Prices
Arroz caldoso (rice with artichokes, asparagus and fresh broad beans) 14 euros, lamb shoulder 23 euros, roasted lamb 19 euros, rabo de toro (bull's tail) 12 euros, beef sirloin 23 euros, etc.
Tropical Restaurant Opening Hours
Tropical Restaurant is open every day from 13:00 to 16:00 and from 20:00 to 22:30.
Location and Telephone
Address:
Avda. Rodríguez Acosta, 23.
Telephone:
958 600 450.
La Piscina Restaurant
La Piscina restaurant is located in the El Varadero residential area. It is a good place to eat seafood and fish.
It specializes in prawns, crayfish, lobsters and shrimps. It's not cheap, so check the price if you are offered a dish which is on the menu, as it could turn out to be quite expensive.
La Piscina Restaurant Opening Hours
Restaurant La Piscina is open from 12:00 to 17:00 and from 20:30 to 0:30.
Location and Telephone
Address:
Nuestra Señora del Mar s/n.
Telephone:
958 601 012.
Paquillo Restaurant
A Motril Restaurant run by a family of fishermen, offering simple, traditional cuisine. Its menu comprises fresh seasonal fish and the typical home-made dessert of
Motril
.
It is located in the port of Motril. Good value for money. Some dishes are expensive. For example, shrimps could cost as much as 140 euros/kg.
If prices do not appear in the menu, you should not hesitate to ask how much each item costs before ordering.
Paquillo Restaurant Prices
Seasoned tomato 5 euros, fried squid 15 euros. It is better to buy fixed price dish not by weight even when the prices appear on the menu. It could be expensive.
Location and Telephone
Address:
Julio Moreno 88, El Varadero.
Telephone:
958 821 611.
La Ballena Azul Restaurant
This restaurant is in a select location, on the edge of the
Poniente beach
.
The restaurant has a terrace with sea views and a peaceful atmosphere. The waiter service is friendly.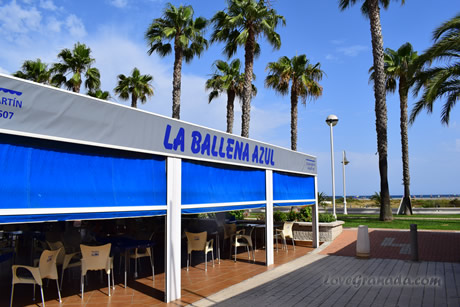 It offers good food and boasts quality fresh fish. The restaurant's home-made cuisine includes some outstanding family recipes: octopus, seafood rice and casserole.
The prices are slightly higher than in other restaurants of the area. It is open all year except for November, for staff holidays.
La Ballena Azul Prices
Seafood paella 17 euros, red mullet 15 euros, fried anchovies 11 euros, grilled sole 18 euros, clams 12.50 euros, desserts 4-5 euros, etc.
La Ballena Azul Opening Hours
La Ballena Azul Restaurant is open from 09:00 to 16:30. Closed Mondays.
Location and Telephone
Address:
Poniente Beach, s/n (km 47,59), Motril.
Telephone:
958 600 694 - 656 825 580.
Zarcillo Restaurant in Motril
This restaurant is located in the centre of Motril and is one of the gastronomic highlights of the city. It has carefully designed cuisine. An enjoyable place with monthly exhibitions and a lovely terrace.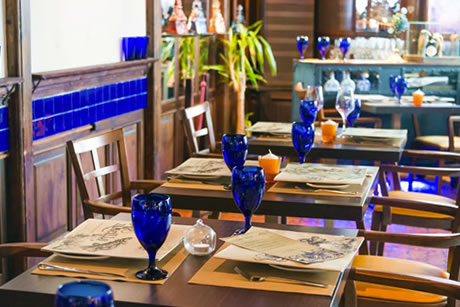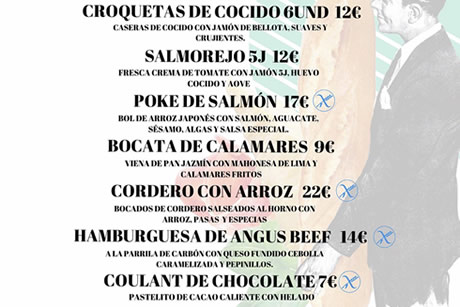 It is a good place to have tapas or dine in a pleasant atmosphere. It has a dining room and an area with high chairs or stools.
Good value for money. A beer costs 1.70 euros. A good choice for an evening snack.
The dishes that stand out are gulas with shrimps, mango strudel, tartare of ox or salmon, and gambas pil pil (prawns fried in garlic and chilli).
Zarcillo Restaurant Prices
Cheese salad 13.50 euros, chicken salad 12 euros, bull's tail croquettes 15.50 euros, baked salmon 19 euros, lobster risotto 22 euros, salmon tartar, etc.
Zarcillo Restaurant Opening Hours
Barcillo Restaurant is open from 12:00 to 02:00.
Location and Telephone
Address:
C/ Alonso Terrón 1, 18600 Motril.
Telephone:
958 824 887
Bars and Pubs in Motril
Motril has a great night life with many places of entertainment. You will find a considerable number of pubs and clubs for all tastes and persuasions.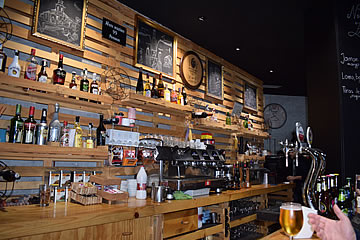 Most of them are located in
Poniente beach
, Explanada, Avenida Salobreña and Cl/ Pueblo Nuevo. The locals meet in Bolinga, Reina Maud, Bananas, Soul or El Aguacate.
If you are looking for a more relaxed atmosphere, there are places like the Uncork, Charol, Beethoven, New Orleans, and West Café.
The most fashionable clubs are Pier 3, Bugabú, Andros and Kalena.
You Might Also Be Interested In
Page Updated: May 23, 2021
©
Copyright
• LoveGranada.com • The reproduction of the whole content or parts of it is prohibited
Personal data
protection policy
.