Top 5 Restaurants in Motril You Can't Miss - Traditional and Modern Cuisine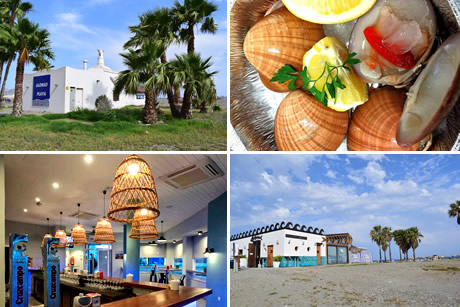 This guide features
5 best restaurants in Motril
that offer the city's tastiest food for all budgets. There are also many good tapas bars all over the city.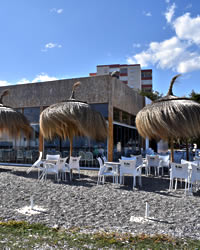 Some of them are:
Titika Gastrodrink
and
La Terraza
in Paseo de las Explanadas, next to the
Tourist Office
,
Mesón Las Cañas
on Cañas street,
Meson Cartuja
near Gloria Alta Square and Bar
Roca de las Cañas
and Bar
Ramblero
next to the Aurora Square.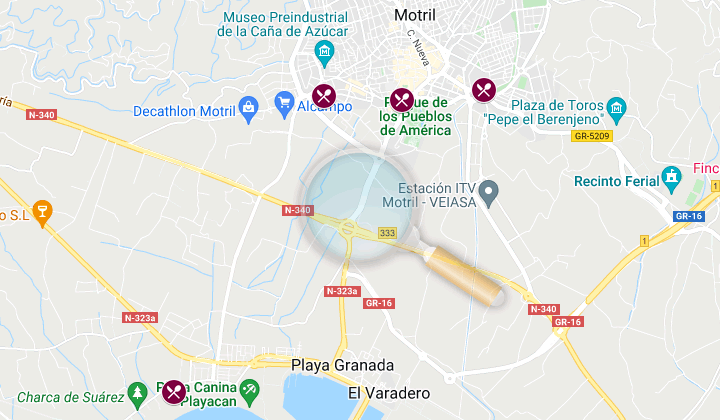 These bars usually serve meals as well, or you can simply have a beer with a tapa (snack). In all these places the specialty is fish and prices are average.
In the
Poniente Beach
area there are
some other good restaurants
such as the Alonso Beach Bar (phone: 958 824 198) and Estrella del Mar (phone: 958 602 570).
La Ballena Azul Restaurant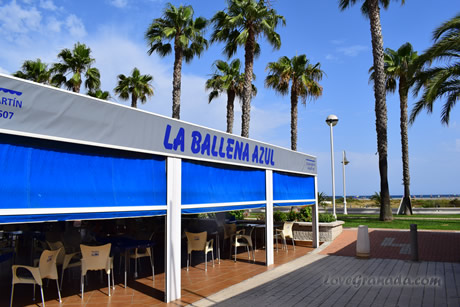 A family run restaurant located in a privileged place, in front of the
Poniente beach
.
The restaurant has a
terrace with sea views
and a peaceful atmosphere. The waiter service is friendly, provides good advice on food and wine.
Serve fresh,
high quality fish
brought in from the port of Motril.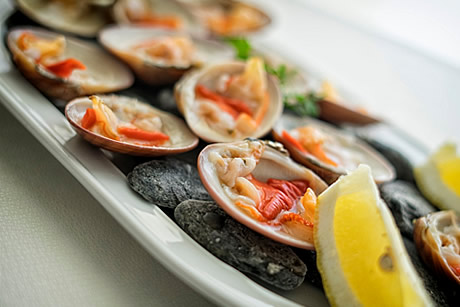 The restaurant's offers home-made cuisine including some outstanding family recipes: octopus, seafood rice and casserole.
La Ballena Azul Prices
The prices are
slightly higher
than in other restaurants in the Poniente Beach area.
Some prices:
seafood paella 17 euros, red mullets 15 euros, clams 12.50 euros, grilled sole 18 euros, tuna loin 16 euros, fried anchovies 11 euros, desserts 4-5 euros, etc.
La Ballena Azul Opening Hours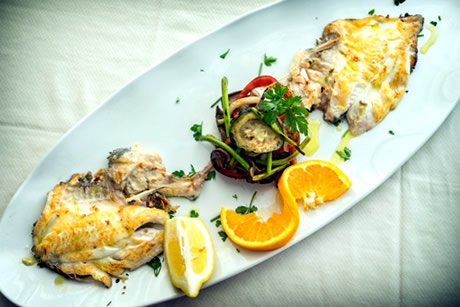 It is open all year around except in November due to staff vacations.
Open from 09:00 to 16:30. Closed on Monday.
Location and Telephone
It is not located right next to the sea, but it has a very nice terrace overlooking the promenade.
Address:
Poniente Beach, s/n (km 47,59), Motril.
Telephone:
958 600 694 - 656 825 580.
Zarcillo Restaurant in Motril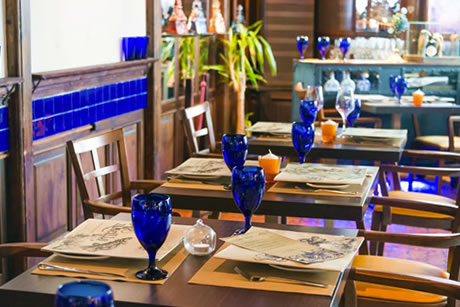 This restaurant is located in the centre of Motril in a pedestrian zone and is
one of the gastronomic highlights
of the city.
It has carefully designed cuisine. An enjoyable place with monthly exhibitions and a
lovely terrace
with relaxing background music.
It is a good place to have tapas or dine in a pleasant atmosphere. It has a dining room and an area with high chairs or stools.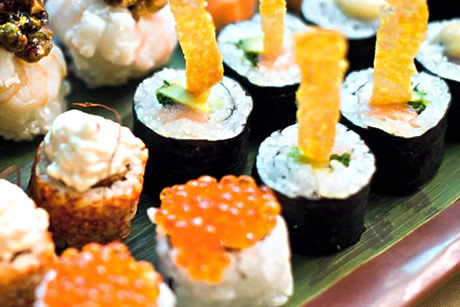 The
dishes that stand out
are gulas with shrimps, mango strudel, tartare of ox or salmon, and gambas pil pil (prawns fried in garlic and chilli).
Zarcillo Restaurant Prices
Medium high
prices compared to other restaurants in this area.
Cheese salad 13.50 euros, chicken salad 12 euros, bull's tail croquettes 15.50 euros, baked salmon 19 euros, lobster risotto 22 euros, salmon tartar, etc.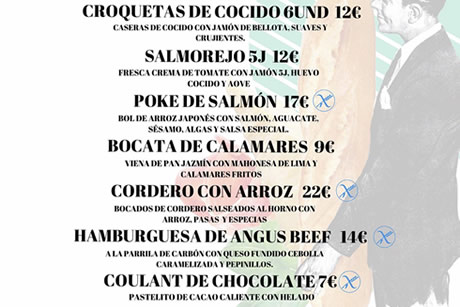 Zarcillo Restaurant Opening Hours
Zarcillo Restaurant is open from 13:00 to 00:00. Wednesdays is closed.
Location and Telephone
Centrally located, next to the Parque de los Pueblos de America. Difficult to find parking.
Address:
Calle Alonso Terrón 1, 18600 Motril.
Telephone:
958 824 887.
Restaurant La Espichá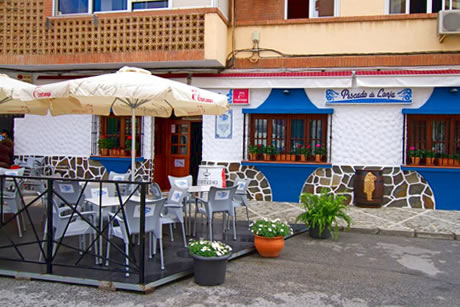 A small but cozy and quiet place, great restaurant for dinner or lunch and also to have some 'tapas'.
A place with a family atmosphere, has a terrace with six tables.
They offer
home delivery service
and also you can pick up the food at the premises.
The waiters are very attentive and efficient.
Type of Cuisine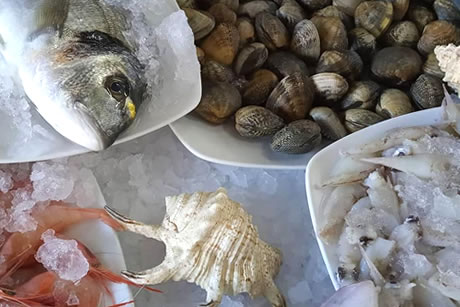 Good place to eat
quality seafood products
at a reasonable price. The customers can choose fish as well as shellfish from the fresh fish counter.
Traditional cuisine, variety of local products, very fresh fish,
recently brought from the fish market
of Motril daily.
Stand out:
the espichá, homemade tiger mussels, grilled squid, shrimp patties, razor clams and risotto. Delicious homemade desserts.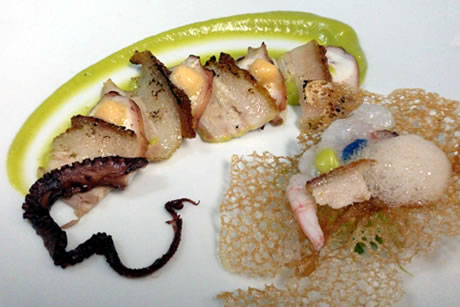 Generous portions, even if you order food, they will still serve you tapas (snacks) with all the drinks.
Restaurant La Espichá Opening Times
The restaurant La Espicha
is open
from Tuesday to Sunday from 13:00 to 16:30. Mondays closed.
Restaurant La Espichá Prices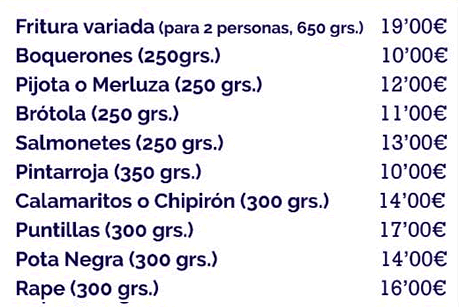 Average prices.
Some prices:
anchovies 10 euros, hake, seafood risotto or espichás with eggs and garlic 12 euros, black squid 14 euros, etc.
Contact Details
It is located very close to the center. You can park nearby, something that is highly valued in Motril.
The restaurant is usually full. The terrace is small, if you feel like eating outside, it is
recommended to book in advance
.
Address:
Restaurant La Espichá, Calle Dr. Tercedor 8, 18600 Motril, Granada.
Telephone:
958 977 911.
Bambú Beach Restaurant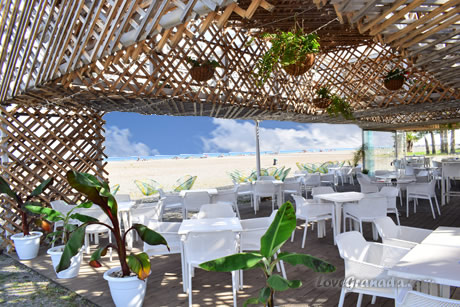 Nice restaurant with beautiful interior and exterior design, located on the sand of
a quiet Poniente beach
. A perfect place to eat, have a coffee or a drink accompanied by lounge music.
Located in a
quiet area
, it has a semi-open terrace, protected from the wind and rain.
Good place
to go with children
. It has outdoor space to play without danger of cars. The tables are covered with draw-on tablecloths so that children do not get bored.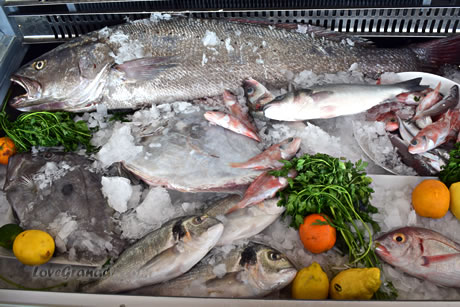 It has fresh seasonal fish and original homemade desserts typical of Motril.
The waiters are friendly and attentive, describe and recommend dishes.
Bamboo Beach Prices
Good value for money, the menu is innovative and very well prepared. There is nothing on the menu that is not good: Make sure you leave room for dessert.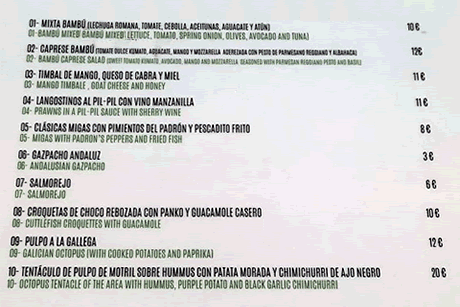 Some prices:
grilled octopus 22 euros, huevos rotos (broken eggs) 14 euros, anchovies 9 euros, sardines, squid o dogfish 9 euros, beef hamburger 10 euros, croquettes choco 10 euros, etc.
Bambú Beach Opening Hours
Restaurant Bambú Beach
is open
from 10:00 to 21:30 from Wednesday to Monday. Tuesday closed.
Location and Telephone
Address:
Restaturant Bambú Beach, Poniente Beach, 18613 Motril, Granada.
Telephone:
858 990 221.
Cerveceria-Ristorante Marelli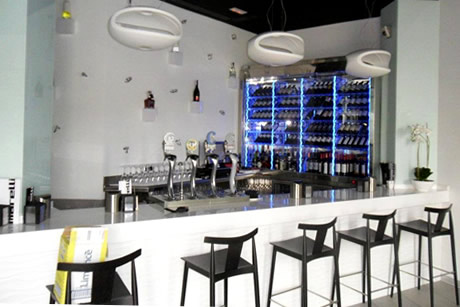 It is a modern and pleasant place that
offers Italian food
. Recommended if you want to try something other than fish.
It has pizzas and pastas, meats, delicious desserts and and also some fish dishes.
Good place both
for dinner and for tapas
, to go with friends or family. It has a lounge, terrace and a bar.
Original and authentic flavors. Very good
thin dough pizzas
, also delishios pastas.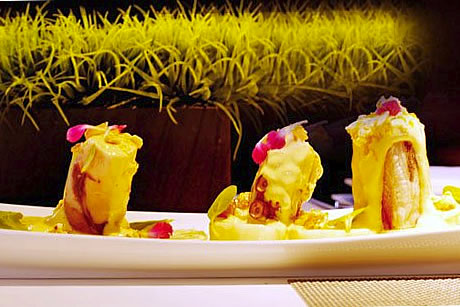 The tapas maintain the essence of the traditional cuisine but at the same time have a touch of modernity.
Varied tapas but not very big portions. Abundant desserts.
The pizzas can also be ordered to take away.
Recommended dishes:
the pizza of huevos rotos (broken eggs) or shrimps and garlic, steak tartare, octopus, provoleta with piadina, etc..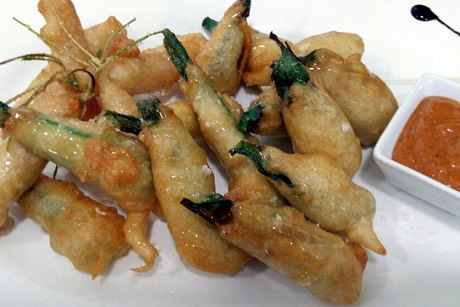 The staff is very friendly and attentive.
Normally you can
park directly at the door
, but late in the evening it can be
more difficult to find a spot
.
Marelli Opening Hours
Cerveceria-Ristorante Marelli
is open
daily from 13:00 to 16:00 and from 20:00 to 24:00.
Marelli Prices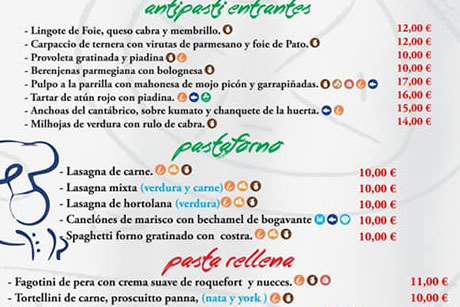 Good value for money.
Some dishes:
venezia salad 9 euros, red tuna loin or secreto iberico (Iberian pork) 15 euros, pork tenderloin 14 euros, veal 21 euro, pizzas 7-10 euros, risotto 12 euros, etc.
Location and Telephone
It is located in the
outskirts of Motril
next to ALDI and McDonalds. Very good access from the N-340.
Address:
Cerveceria-Ristorante Marelli, Calle Río Guadiana, 12, 18600 Motril, Granada.
Telephone:
958 058 773.
Bars and Pubs in Motril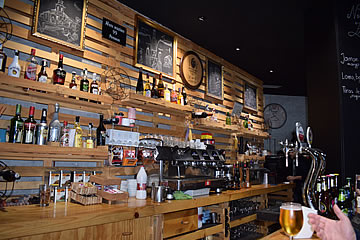 Motril has a great night life with many places of entertainment. You will find a considerable number of pubs and clubs for all tastes and persuasions.
Most of them are located in
Poniente beach
, Explanada, Avenida Salobreña and Cl/ Pueblo Nuevo. The locals meet in Bolinga, Reina Maud, Bananas or Soul.
If you are looking for a more relaxed atmosphere, there are places like the Uncork, Charol, Beethoven, New Orleans, and West Café.
The most fashionable clubs are Pier 3, Bugabú, Andros and Kalena.
You Might Also Be Interested In
Page Updated: Jun 19, 2021
©
Copyright
• LoveGranada.com • Any use of the content, including copying of it in whole or in part is prohibited.