Hostels of Almuñécar - Selection of the Best Budget Accommodation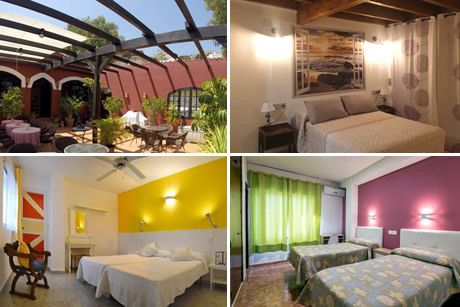 Here we have made a selection of
budget hostels in Almuñécar
, places that offer good value for money, are in quiet locations and are near the beach.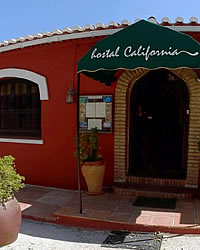 In the summer months of the high season, hostel prices in
Almuñécar
rise considerably, so if you visit in August, you may not find any available rooms if you have not booked
well in advance
.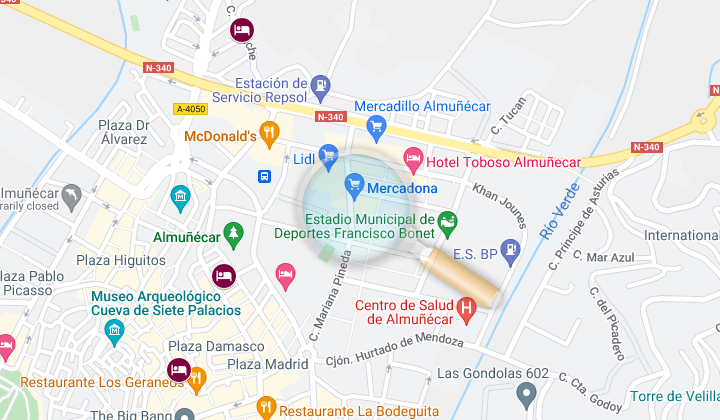 Altamar Hostel in Almuñécar (**)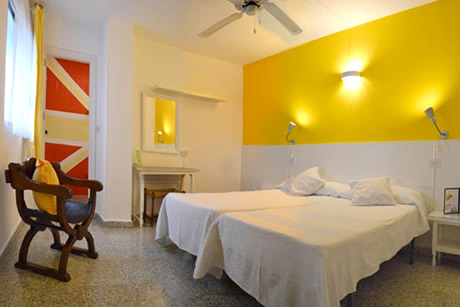 Small and friendly, this hostel is located on the first floor in the
centre of Almuñécar
, where there is a great nightlife atmosphere.
It is totally recommended for those who do not want to spend most of their budget on accommodation.
Clean, spacious rooms with a bathroom. The beds and pillows are comfortable. The hostel staff are known for their very good service.
The hostel is located in a
shaded street
, so there is no direct sunlight, and consequently the rooms are
cool at night
.
A café in the reception area serves breakfast, plenty of choice, a full English breakfast costs
6.50 euros
.
The disadvantages are that it is situated in a pedestrian zone and there is no parking nearby and there is no lift.
Altamar Hostel Facilities
Each room has free Wifi and TV. Air conditioning is free in July and August, but you have to pay extra for the rest of the year.
The hostel also offers laundry and ironing services.
Altamar Hostel Prices
Very inexpensive, from
50 euros/night
in high season.
Rocamar Hostel in Almuñécar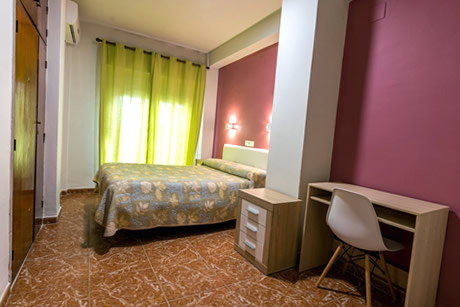 A pleasant,
centrally located hostel
in Almuñécar, in a pedestrian area.
Good location, quick walking distance to the
Bus Station
and three minutes to
the beach
.
Several good
restaurants and bars
(chiringuitos) by the beach just a couple blocks away.
It is not luxurious but the quality is very good for the price.
It is located in a
quiet area
, is very clean, and the beds and pillows very comfortable.
In winter, the staff turn on the stoves to pre-heat the rooms before guests arrive.
Rocamar Hostel Facilities
The Rocamar hostel has luggage storage, Wifi and TV. It does not have air conditioning but ceiling fans help combat the heat. Animals are not allowed.
Rocamar Hostel Prices
Double rooms from 35 euros in high season and from 20 euros in low season.
San Sebastián Hostel in Almuñécar (**)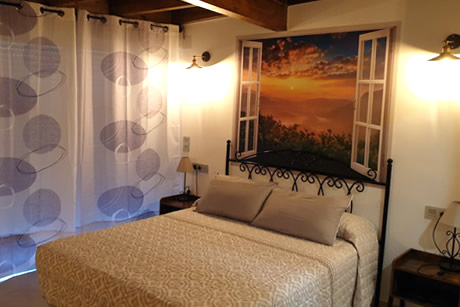 This small hostel is located in the district of
San Sebastián
, on the outskirts of the town, two minutes from
Almuñécar Bus Station
.
Is owned by a friendly family, a quiet and friendly place with
15 rooms
. Within walking distance of the
centre of Almuñécar
, 10 minutes walking to
the beach
.
The rooms are spacious, bright, nicely decorated and clean.
No food is served at the hostel but there are
many restaurants
nearby such as Casa La Parra, Mesón Los Arcos, etc.
It does not have private parking. Parking is difficult nearby, at least during the summer, but the staff are very helpful and can advise you on where to park.
San Sebastián HostelFacilities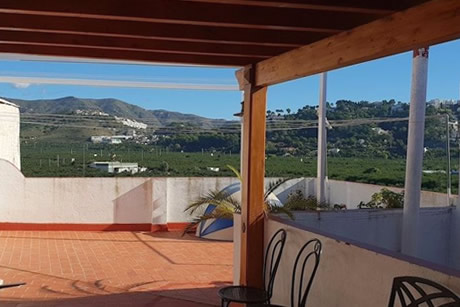 Free Wifi in the rooms, communal kitchen, private bathrooms, bathtubs, small fridges, ceiling fans, TV, heating, luggage storage, safe, terrace.
San Sebastián HostelPrices
Good value for money, one of the cheapest hostels in Almuñécar, double rooms costing from
40 euros
in August and
26 euros
in low season.
Velilla Hostel in Almuñécar (**)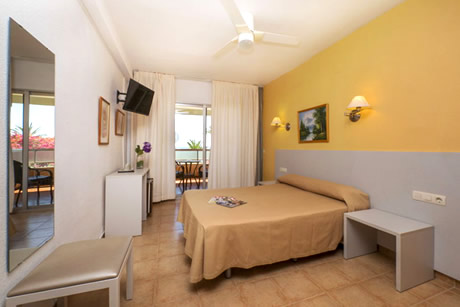 Velilla is further from the city centre than the other hostels in Almuñécar, but has the advantage of being in the quieter part of the town, facing the
Velilla beach
.
It has
28 rooms
with bathroom. The rooms are clean and comfortable, with friendly and helpful staff.
The double beds are
1.50 m wide
, which is rare for a hostel, with very comfortable mattresses.
Half of its 28 rooms overlook the sea. The rooms with views of the sea cost 6 euros more than the rooms facing
the mountains
. Also there are large triple rooms with all the amenities.
The only downside is that the beach consists of small stones rather than sand but is is clean and peaceful.
Velilla Hostel Facilities
TV, cafeteria, breakfast, free Wifi in the main reception, safe deposit. Difficult to find parking.
Velilla Hostel Prices
Double rooms cost between
62 euros
in high season (68 with terrace) and
38 euros
in low season (42 euros with terrace).
California Hostel in Almuñécar (**)
A bit far from the town and the beach, but scores highly on
tranquility and charm
.
This small B&B with 10 rooms is decorated in the Moroccan style. A very nice, professional and friendly staff, homely atmosphere.
The hotel is
nice and cosy
, stylish interior design, clean and tidy rooms with stunning views over Almuñécar or the sea.
Hotel California has a bar/café where, apart from a typical Spanish breakfast, you can also order a good English breakfast.
Great homemade food
, diner and breakfast, meals are served on the terrace.
Outtside there is a smal swimming pool.
California Hostel Facilities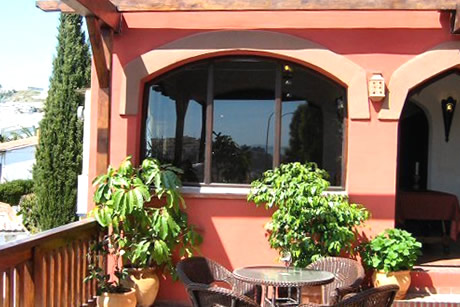 It has a dining room and a terrace with views, and each room has its own bathroom. There is Wifi in the communal area.
A plus: it has free parking and offers paragliding in the area.
California Hostel Prices
A double room with balcony from
60 euros
in high season and from
54 euros
in low season. Breakfast costs 6 euros.
California Hostel Contact Information
Address: Ctra. de Málaga-Velilla (N-340), at 313 km, Almuñécar, Granada. Telephone: 958 881 038. Email: info@hotelcaliforniaspain.com
You Might Also Be Interested In
Page Updated: May 23, 2021
©
Copyright
• LoveGranada.com • Any use of the content, including copying of it in whole or in part is prohibited.