San Gil and Santa Ana Church in Granada - History and Information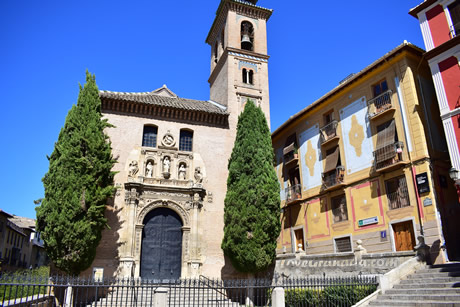 This is a little Mudejar church right where the
Carrera del Darro
begins.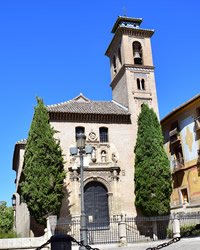 A
good way to get to know Granada
and its history is
by taking a tour
. There are several interesting
free and private
tours offered by Civitatis:
Free Tour of Granada
: What better way to get to know the hisotric centre of Granada than on a
free walking tour
with a local expert guide?!
Private Tour of Granada
: Discover the hidden treasures and secrets of Granada
exclusively just for you
and your partner, friends, or family.
The Church of Santa Ana in Granada
was built in 1501
in place of the mosque of Almanzra.
In this church
Mariana de Pineda
, a nineteenth-century heroine executed for embroidering a liberal flag,
was married
.
The Entrance Price
The entrance to Santa Ana Church is
free
.
Opening Hours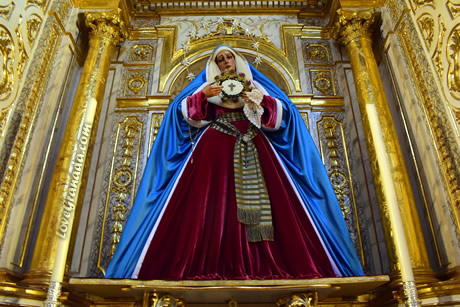 This church is open for prayers. Visits are allowed when there are not Eucharistic liturgy and other worship services.
Summer time Mass
(June - September):
Working days: 19:00 (except Mondays).
Sunday and Holidays: 12:30 and 19:00.
Winter time Mass
(Octuber - May):
Working days: 18:00 (except Mondays), Sundays and Holidays 12:30 and 18:00.
How to Get There
The Church of Santa Ana is next to the Plaza Nueva.
You can get to the church by routes 4, 8, 11, 21, 33 (the bus stop is 'Gran Via 1' or Cathedral), C31, C32, C34, (the bus stop is Plaza Isabel Catolica).
urban bus
.
Contact Details
Address:
Plaza de Santa Ana 1, Granada 18009.
Telephone:
958 225 054.
You Might Also Be Interested In
Page Updated: Aug 09, 2020
©
Copyright
• LoveGranada.com • The reproduction of the whole content or parts of it is prohibited
Personal data
protection policy
.
Opinions about Santa Ana Church in Granada
Mix of Islamic and Spanish cultures
It's a beautiful small church with interesting history right in the centre of the city, with very original interior and also with excellent views of the Alhambra from Santa Ana square.
Built in 1537 by Diego de Siloe (one the best Spanish architects) on top of the mosque of Almanzra, it's a mix of Islamic and Spanish cultures. Before its bell tower was a minaret, it is the only thing left from the mosque.
Small beautiful Mudejar-Renaissance church
Almost 500 years old catholic church with many beautiful side chapels located in an attractive the Plaza de Santa Ana square.
It is located at Plaza Santa Ana near the Real Chancilleria de Granada, another interesting building. It's the Mudejar-Renaissance style church with a single nave, paintings, and a great ceiling.
Nearby are also the famous Darro river and Paseo de los Tristes with medieval stone bridges.