Royal Quarters of Santo Domingo - History, Inscriptions and Opening Hours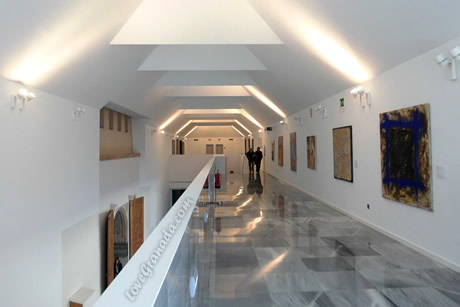 Cuarto Real de Santo Domingo served the Muslims during Ramadan. It belonged to the Arab queens but later was bought by the
Catholic kings
, who ceded it to the Convent of Santa Cruz.
It has been privately owned since the Nineteenth Century.
Only one tower remains from the Arab buildings, now located inside a modern building surrounded by gardens, where it formerly had a porch.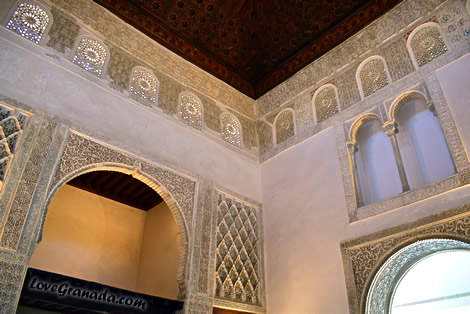 Its interior contains a square room of 7 metres, which has an entrance arch bearing the inscription: "God is One", extracted from the Koran.
On either side of the room there are ornaments and inscriptions, plaster panels on the walls, and twenty arches with plaster latticework which support a timber truss.
In front of the hall there are three balconies, the hanging central arch, bordering on a base of simple room.
Opening Hours and Entrance fee
October-March
10:30 to 14:30 and 16:00 to 20:00.
March-September
10:00 to 14:00 and 17:00 to 21:00.
The entrance to the Cuarto Real de Santo Domingo
is free
.
Royal Quarters of Santo Domingo Location
Location
Cuarto Real de Santo Domingo, near the Plaza de los Campos,
Realejo
, Granada. Telephone: 958 849 111.
How to Get There
You can get to Royal Quarters of Santo Domingo using
Granada city buses
, routes called C30, C32 and C35 or just walking from the centre, it's a 10 minutes' walk.
©
Copyright
• LoveGranada.com • The reproduction of the whole content or parts of it is prohibited
Personal data
protection policy
.
You Might Also Be Interested In