Royal Quarters of Santo Domingo - History, Inscriptions and Opening Hours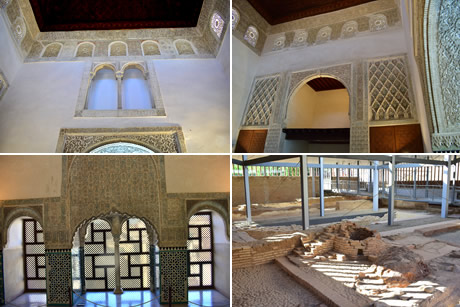 Cuarto Real de Santo Domingo
(Royal Quarters of Santo Domingo) served the Muslims during Ramadan. It
belonged to the Arab queens
but later was bought by the
Catholic kings
, who ceded it to the Convent of Santa Cruz.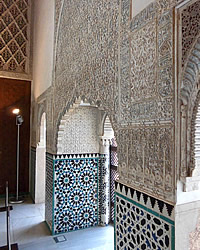 It has been privately owned since the Nineteenth Century. Only one tower remains from the Arab buildings, now located inside a modern building surrounded by gardens, where it formerly had a porch.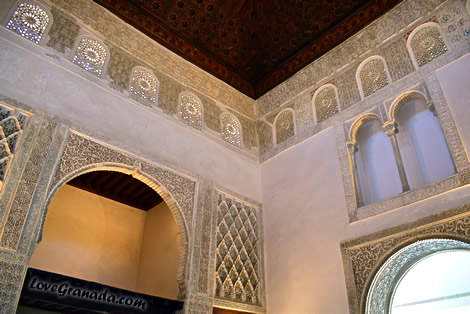 Its interior contains
a square room of 7 metres, which has an entrance arch bearing the inscription: "God is One", extracted from the Koran.
On either side of the room there are ornaments and inscriptions, plaster panels on the walls, and twenty arches with plaster latticework which support a timber truss.
In front of the hall
there are three balconies, the hanging central arch, bordering on a base of simple room.
Opening Hours and Entrance Fee
October-March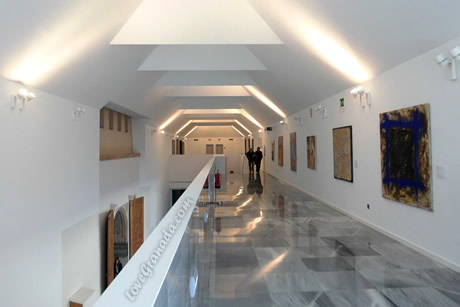 From Octuber to March the Royal Quarters of Santo Domingo are open from 10:30 to 14:30 and 16:00 to 20:00.
March-September
From March to Sepetember the Royal Quarters are open from 10:00 to 14:00 and 17:00 to 21:00.
The entrance to the Cuarto Real de Santo Domingo
is free
.
Royal Quarters Location and How to Get There
Location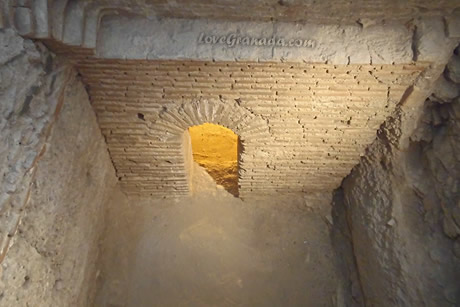 Cuarto Real de Santo Domingo, near the Plaza de los Campos,
Realejo
, Granada. Telephone: 958 849 111.
How to Get There
You can get to Royal Quarters of Santo Domingo using
Granada city buses
, routes called C30, C32 and C35.
Or you can just walk from the centre, it's a 10 minutes' walk.
Page Updated: July 28, 2020
©
Copyright
• LoveGranada.com • The reproduction of the whole content or parts of it is prohibited
Personal data
protection policy
.
Opinions about Royal Quarters of Granada
Beautiful newly renovated place
Small little-known newly renovated place with beautifully restored decorations. Good example of Moorish history and architecture, has nice quiet gardens. There is just one room (Palacio de Almanjana) with a wooden frame.
Located in the Realejo, the old Jewish neighborhood which you should also see when visiting Granada. You would need half an hour to see it, and the entrance is free. It's just five minute-walk from the center of Granada.
Great piece of Moorish architecture
It is a small but lovely place, great piece of Moorish architecture near the city center of Granada. 1000 year old site, older than the Nasrid palace of the Alhambra. It's not anything like the Alhambra, but it's worth visiting.
Consists of an original square room decorated with beautiful plasterwork and the original flooring, some excavations, nice gardens and upstairs there is an exhibition room.