Sacromonte Abbey - Geat Architecture and Splendid Panoramic View
The Sacromonte is one of the mystical districts in Granada. Walking up the Camino del
Sacromonte
, from the Cuesta del Chapiz, you will see a large stone cross, next to the chapel of the Santo Sepulcro.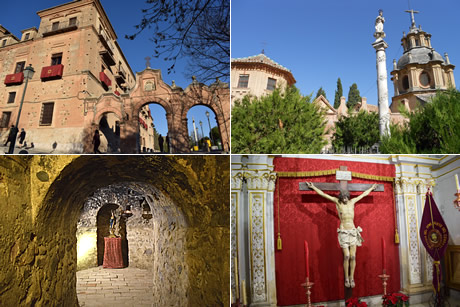 This is the route to the Sacromonte Abbey. Located on Mount Valparaiso, the Sacromonte Abbey shows us the cultural past of the city and is vital to understanding the
history of Granada
.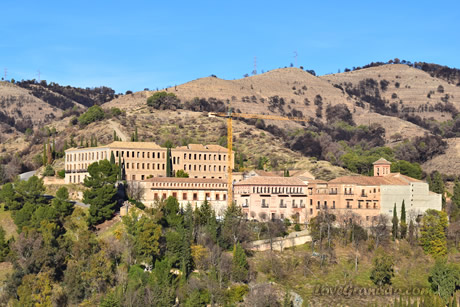 The complex has three main parts: the Abbey made in Seventeenth and Eighteenth centuries, the College of the Seventeenth Century and the Seminary.
Crossing the courtyard with 28 arches we enter a chapel which has a small altar by the entrance, leading to several caves in which were found a number of relics and texts from the Sixteenth Century.
A cross that is believed to have belonged to St. John of God is located in the main cave at the site where the holy men were burned.
Opposite the entrance to the caves is a beautiful Madonna which was donated by Don Pedro Pascasio.
At the entrance to the street that leads to the Sacromonte Abbey is the Hermitage of the Holy Sepulchre, built in the Seventeenth Century.
Sacromonte Abbey has breathtaking views of the
the Alhambra
, el
Albaicin
, del
river Darro
and the magnificent peaks of the
Sierra Nevada
.
Sacromonte Abbey Opening Hours and Guided Tour
To visit the Sacromonte Abbey you must take a guided tour. You can not visit the Abbey without the guide.
Tours in English take place everyday at 14:00 and 17:30 and they last for about 1 hour. There are tours in Spanish every 30 minutes from 10:30 to 13:00 and 15:30 to 16:30.
The Abbey is open every day. There is a mass every every Sunday at 12:30.
Sacromonte Abbey Admission Fee
▸ Sacromonte Abbey admission fee (with guided tour) is
5 euros
.
▸ Free admission for children under 10 yrs.
▸ Groups (more than 15 people): 4 euros, booking required (by email: info@abadiasacromonte.org; or telephone: 958 22 14 45).
▸ People with disabilities and
pilgrims on the Route of Saint James: 2 euros (accreditation required).
How to Get to Sacromonte Abbey
By Bus
You can reach the Sacromonte Abbey from Plaza Nueva by bus number C34.
The buses have an average frequency of 20 minutes. Duration of the trip is about 15 mins.
By Car
You can not go to the Sacromonte Abbey through Sacromonte Road by car. But you can go up the Caretera de Murcia -> Camino Viejo de Fargue. 300 m before Camino Viejo de Fargue crosses A-4002 turn right to Sacromonte Abbey.
By Taxi
Taxis
are allowed to ascend the Camino de Sacromonte, it takes about 10 mins from Plaza Nueva and will cost 5-7 euros.
Contact Details
Address: Camino del Sacromonte 4, Granada, Phone: 958 221 445
©
Copyright
• LoveGranada.com • The reproduction of the whole content or parts of it is prohibited
Personal data
protection policy
.
You Might Also Be Interested In