Hotels in La Herradura - Small Hotels with Nice Sea and Mountain Views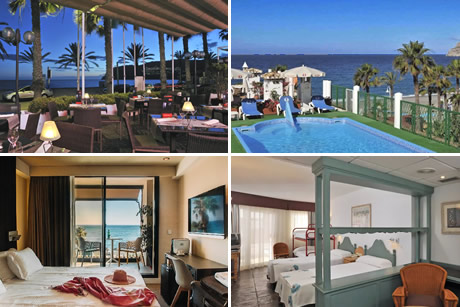 La Herradura has a
wide range of hotels and hostels
to suit the needs of every traveler, offering a high standard of comfort and service and a variety of room types with amazing views.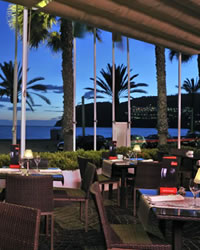 A good way to get to know Granada and its history is by taking a tour. There are several interesting free and private tours offered by Civitatis: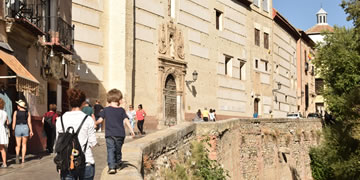 What better way to get to know the hisotric centre of Granada than on a
free walking tour
with a local expert guide?!
Discover the hidden treasures and secrets of Granada
exclusively just for you
and your partner, friends, or family.
Take a look at the selection of
hotels in La Herradura
we consider will give you more
value for your money
as determined from ratings by travelers, quality service, price, location, amenities and charm.
Hotel Peña Parda Bay in La Herradura
Peña Parda Bay is a
modern style hotel
inaugurated in 2017. It has 18 double rooms and large terraces
with sea views
. Some of them are overlooking the mountains instead.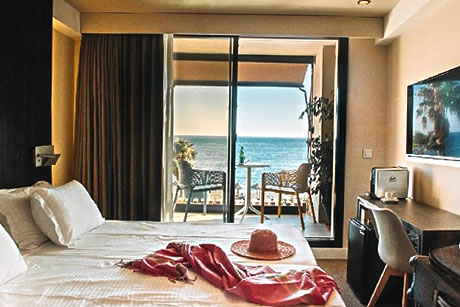 The restaurant offers a wide range of traditional dishes from the area and international cuisine at affordable prices. It offers a good breakfast, a wide variety of sausages, cereals, fruits and pastries.
There is a
large pleasant terrace
facing the sea where you can enjoy great food and drinks.
It is a little far from the
centre of Almuñecar
but has access to a
quiet beach
.
Cosy and modern rooms are designed with attention to detail, have a coffee machine and minibar. There is a large
free car park
inside the hotel.
Disadvantages: no swimming pool.
Facilities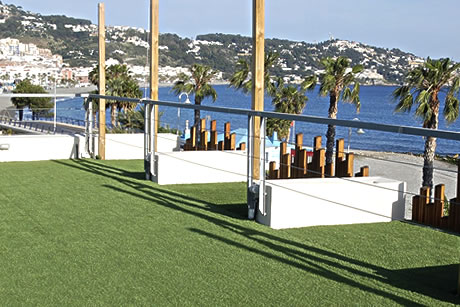 It offers free parking and bicycles free service for guests. Wifi, italian restaurant Mercato, terrace bar and coffee shop, sunbeds in the beach exclusive for guests.
Prices
From
50 euros
for a double room. Rooms with mountain views cost about 20 euros cheaper than those with sea views.
Hostal Boutique La Caleta Bay in La Herradura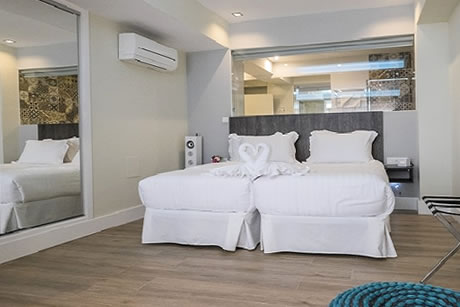 Belonging to the same chain as the Hotel Peña Parda Bay, this small hotel has
only 20 rooms
.
It is
located on the beachfront
of
La Herradura
in a quiet area. Almost all rooms with capacity for 2 people and of
modern design style
.
As it has few rooms and it is difficult to get one, it is advisable to book well in advance.
Some rooms have a
small kitchen
. Mini bar is included in the price.
It is difficult to park in the area, especially on holidays or weekends. But there is a free parking area right in front of the hotel reserved for guests.
Disadvantages: there is no lift or swimming pool.
Facilities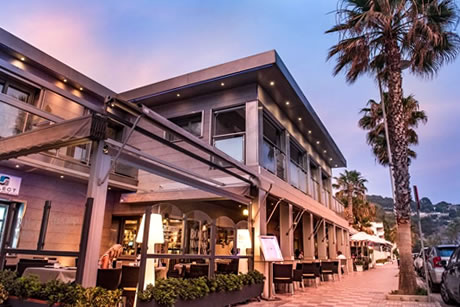 The hotel offers free parking, but only has 8 parking spaces, courtesy snacks, minibar included and free Wi-Fi.
Prices
From
70 euros
for a normal double room, doble with sea views from
120 euros
, cuadruple family room from
115 euros
.
A good way to get to know the Alhambra, its histor, palaces and gardens is by taking a tour. There are several interesting free and private tours offered by Civitatis:
Discover the incredible history and architecture of the impressive Alhambra, the Generalife and Nasrid Palaces with a passionate and experienced guide.
See the Alhambra from a new perspective, visiting the surroundings of the beautiful Alhambra, free areas and gardens, the Palace of Charles V...
Hotel Tryp los Fenicios in La Herradura (****)
The Hotel Tryp Los Fenicios is the
biggest hotel in La Herradura
. It occupies a modern building with Andalusian style.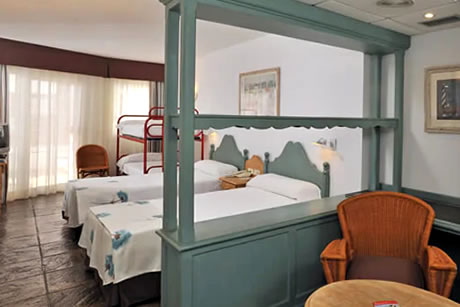 It is
located on the beachfront
of the town, in a quiet area, at the start of the main
beach area
.
The hotel has 43 comfortable rooms. Most of them have
beautiful views of the sea
. It has a
lovely internal garden
in a Moorish style and a glass elevator.
A lovely
swimming pool
on the rooftop with the exceptional view over the beach.
It has a very good restaurant and cafeteria. The cuisine is international and national. There are also some excellent
restaurants and bars
nearby.
The beach
opposite the hotel is not sandy but slightly peppily, is ideal for snorkelling and
diving
.
Facilities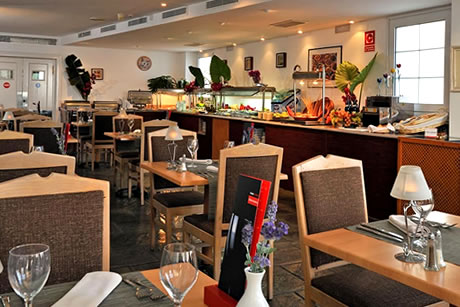 Convenient parking for clients with 29 spaces available, but it is not free.
There is an outdoor
pool and a solarium
. The hotel offers laundry and ironing service, also a babysitting service can be requested.
A mini fridge in every room, a small safe (chargeable), a beach towel to use on the beach or in the swimming pool area.
Prices
Standard room with lateral sea views from
76 euros
(bed and breakfast), double room with front sea view
from 95 euros
.
Hostel la Herradura
Small hostel, rooms decorated differently and with all the comforts. Very good value for money.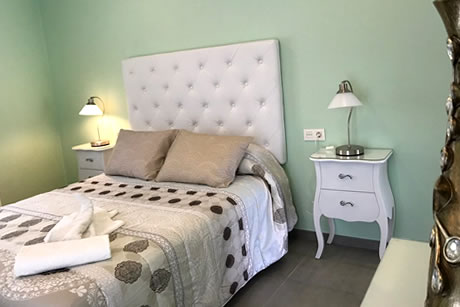 It is a hostel but it is better than many two or three stars hotels because of the cleanliness, facilities and very good customer service.
It is located in a
quiet area
of
La Herradura
5 minutes from the beach, supermarkets and shops in the area.
It is a
quiet and cozy place
. The rooms are very welcoming, have a small terrace overlooking the village and the beach.
There is a nice terrace with sea views on the roof of the hotel where you can sunbathe.
Disadvantages: there is no own parking. The breakfast is very good but it is not free, it costs about 7 euros.
Facilities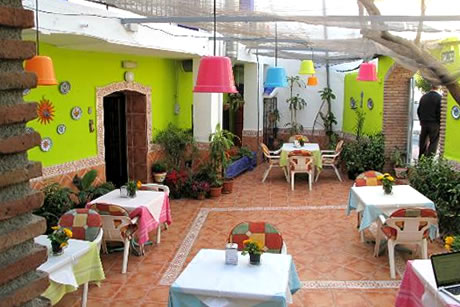 Good views and restaurant with international cuisine at a good price. Public parking is available nearby. Reservation required.
Terrace / solarium, WiFi is available in public areas, safe, soundproof rooms, beach towels, air conditioning and heating.
Adapted for people with reduced mobility. No pets allowed.
Prices
A double room with sea views from
50 euros
in low season.
You Might Also Be Interested In
Page Updated: July 08, 2020
©
Copyright
• LoveGranada.com • The reproduction of the whole content or parts of it is prohibited
Personal data
protection policy
.