Granada City Buses - Fares, Tickets And Timetables
On this web page you can find information on Granada's city buses, such as bus network maps, fares, timetables, and also buses to the Alhambra and Albaycin.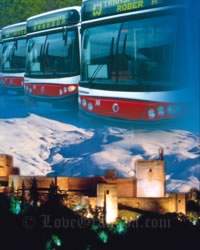 A
good way to get to know Granada
and its history is
by taking a tour
. There are several interesting
free and private
tours offered by Civitatis:
Free Tour of Granada
: What better way to get to know the hisotric centre of Granada than on a
free walking tour
with a local expert guide?!
Private Tour of Granada
: Discover the hidden treasures and secrets of Granada
exclusively just for you
and your partner, friends, or family.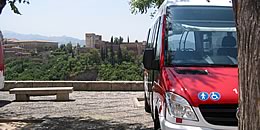 The routes serving the Alhambra, Albaycin and Sacromonte, known as touristic routes, by Alhambra Bus minibuses, bus frequency and bus stops.
Individual bus routes and general map showing parkings, taxi stops, monuments, bus stops and other information on bus network.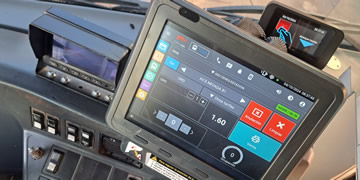 Information and bus fares for single bus journeys, multi-trip bus passes, youth pass, senior citizen pass, university pass and monthly pass.
Departure and arrival times by the bus stop number or name, the scheduled transit times and frequency, all the routes available at your bus stop.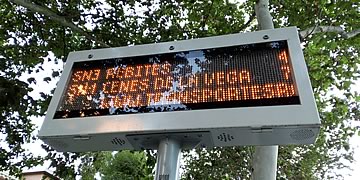 Real time arrivals of Granada city buses based on GPS data, plan your time, find out how minutes left for a bus to reach your bus stop.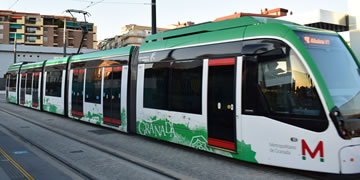 Where to buy metro tickets, best way to reach your destination, location of the stations, the map of the Granada metro, travel time and price of the trip.
Ticketing System of Granada City Buses
Granada's city bus system is rather complicated. Here we will explain how it works.
You can purchase the bus ticket or buy/pop up your travel card by paying directly to the driver on any city bus (including Alhambra/Albaycin minibuses) but
route number 4 has different ticketing system
.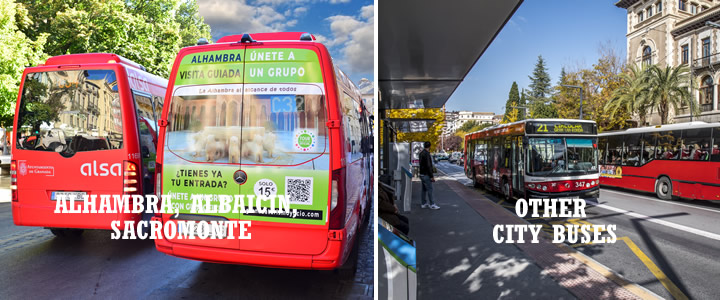 In the
Route 4
you can purchase the bus ticket or buy/pop up your travel card in
two different ways
: buying or recharging at the stop (in the vending machines before boarding the bus), or paying directly to the driver. This will depend on whether the stop has a vending machine (see the image bellow) or not.
Route 4 has 31 stops, 19 of these stops have vending machines (those are in the center) and the rest do not.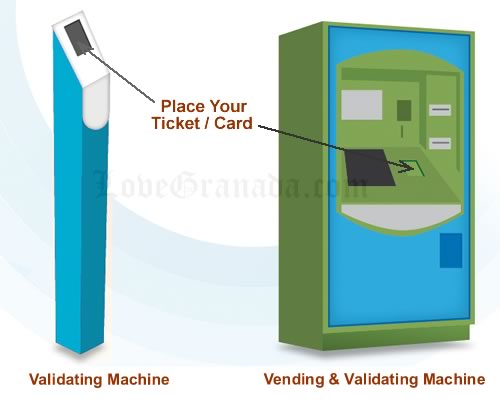 In these 19 stops that have a vending machine you MUST NOT get on the bus without first buying and validating your ticket or your travel card at the stop. In the rest of the stops of this and other routes, which do not have a vending machine, you MUST enter through the front door and recharge the cards or buy the tickets paying the driver.
How to validate your trip in the vending machine on one of the 19 stops on route 4? It is done by simply placing or passing the card or ticket (which has a bar code) on the screen of the small validating machines (see the image above).
Pass your card through the screen of the vlidating machines only once (once for each traveler). If you swipe your card twice, you will be charged twice.
You can NOT buy a ticket or a bus pass at press kiosks.
Lost Property, Complaints and Bus Maps
Granada's urban bus network is managed by the Transportes Rober bus company.
If your lost property is found, you can collect it from the offices of Transportes Rober (Granada City Buses) located in the centre of Granada, in Acera del Darro 30, Los Montes Orientales House, Local n 18.
Here you can also find free bus maps, and make suggestions or complaints about bus services. It is located in the centre of Granada, near Fuente de Batallas.
We Answer Your Questions
» Are dogs allowed on Granada city buses?
Only small pets in secure travel carriers and guide or assistance dogs are allowed on Granada city buses.
» Up to what age do children travel free on Granada city buses
Children up to 4 years of age travel free on Granada urban buses.
» How long does it take from Paseo del Violon to the Bus Station?
It takes approximately 25 minutes by bus number 33 (depending on traffic).
You Might Also Be Interested In
Page Updated: Feb 27, 2020
©
Copyright
• LoveGranada.com • The reproduction of the whole content or parts of it is prohibited
Personal data
protection policy
.
Opinions about Granada City Buses
Granada urban bus service
Excellent buses along with city and urban bus service not forgetting the drivers and the people of Granada (Paul)
Nearly impossible for the visitor to work out
We used the buses but it was trial and error. Unbelievably there are no printed bus maps and several different systems so it is nearly impossible for the brief visitor to work out which buses to get.
Also we tried asking for Bono ticket on the bus but never got given one.
Why cant they be available online or at Tourist Info Offices who incidentally are quite ignorant about the buses or any day trips out of the city