Alhambra for People with Disabilities - Access Routes and Tickets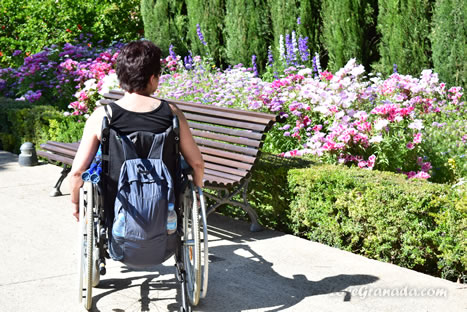 At the moment visitors with reduced mobility
can only see about 50%
of
the Alhambra
, since the rest is not accessible yet.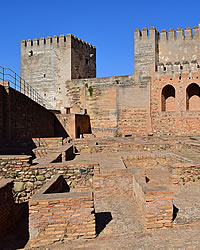 A
good way to get to know Granada
and its history is
by taking a tour
. There are several interesting
free and private
tours offered by Civitatis:
Free Tour of Granada
: What better way to get to know the hisotric centre of Granada than on a
free walking tour
with a local expert guide?!
Private Tour of Granada
: Discover the hidden treasures and secrets of Granada
exclusively just for you
and your partner, friends, or family.
Gradually the Patronato of the Alhambra is introducing measures so that people with reduced mobility could access about 70% of the monument. It is estimated that people with disabilities would
need help of others
to access at least 30% of the Alhambra.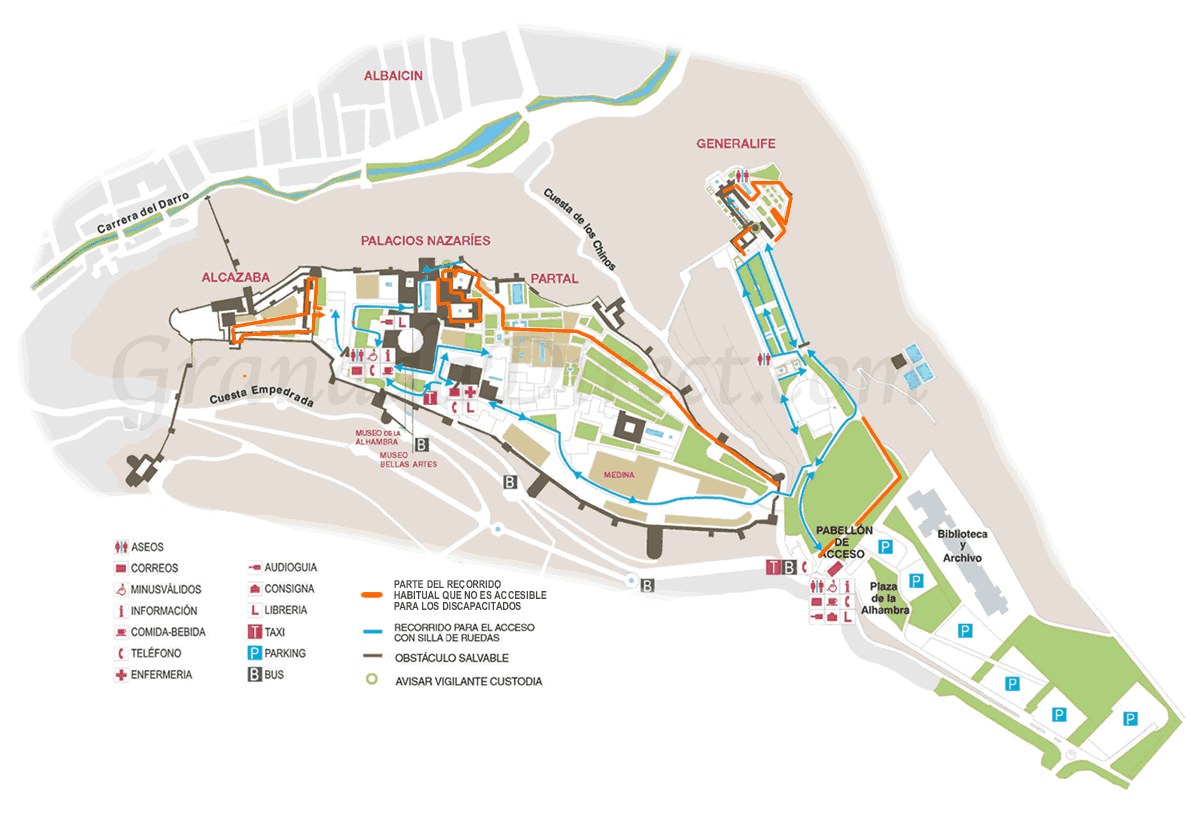 The remaining
10-20% will never be accessible
because these parts of the Alhambra have stairs, abrupt level changes, etc...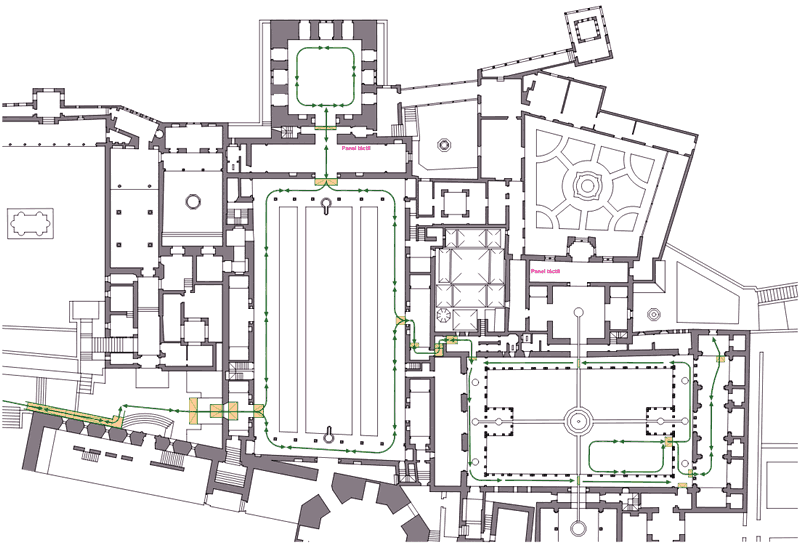 Unfortunately, this
includes some of the most interesting parts
of the monument: the Alcazaba tower and the interior of the
Nasrid palaces
.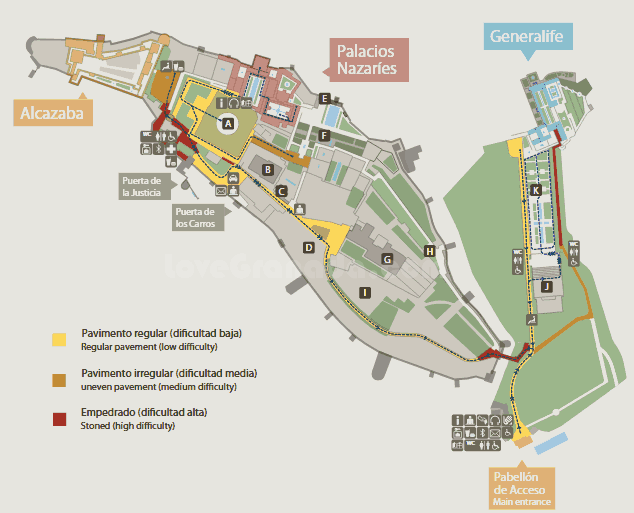 You can see which parts of the Alhambra are not accessible for people with disabilities looking at this map.
The Alhambra Tickets for People with Disabilities and Where to Buy
The
Alhambra ticket price for people with disabilities
is 6 euros cheaper than the general admission price.
At the beginning of the purchase process appears 14 euros but after clicking on 'Purchase Tickets' and choosing 'People with disabilities over 32%' the price of admission changes from 14.00 euros to 8.48 euros.
More information about the purchase process and the prices in
Alhambra tickets
.
Where to Collect Alhambra Tickets and Where is The Entrance
Upon arrival at the Alhambra main entrance proceed to the ticket window and present your Disability Card together with the reference number (this number is displayed after you complete the purchase).
You Might Also Be Interested In
Page Updated: Aug 21, 2021
©
Copyright
• LoveGranada.com • The reproduction of the whole content or parts of it is prohibited
Personal data
protection policy
.
Opinions about Alhambra for People with Disabilities
Most places with no wheelchair access
Accessibility in the Alhambra needs a lot of improvements; most places are uneven o with the stairs with no wheelchair access. Disappointing experience. I was not allowed enter any of the palaces. Also customer service has to be improved. Regarding prices: I think it should be free, in Italy I didn't have to pay any entry at all.