Elegant Hotels of Salobreña with Best Quality, Price and Services
For those who seek sun and beach, Salobreña with its
Costa Tropical
offers a wide range of accommodation: apartments on the seafront, rental of whitewashed houses in pure Andalusian style, inexpensive hostels, hotels with pools near the restaurants and beach bars, and those near tennis courts and golf courses.
Hotel Salambina (*)
It is very close to the town, although you will need a car to get there. It has 14 rooms with bathroom, air conditioning and terrace. There is also a function room with a capacity for 150 people.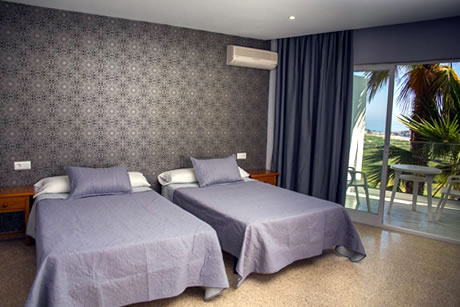 The rooms have balconies with views of the sea, the town and the Castle.
The building is rather antiquated, but for a 1-star hotel you will be pleasantly surprised by the quality it offers: family atmosphere, very clean, the bathrooms are spacious, and good, home-made food.
All rooms have TV, air conditioning and heating. There is free Wifi in the communal areas. The restaurant serves home-made meals and grilled meats, and on the terrace you can enjoy beautiful views.
The price of a single room starts at 40 euros, with a double room from 60 euros.
Address:
Ctra. Nacional 340, at 326 km.
Telephone:
958 610 037.
Email:
reservas@hotelsalambina.com.
Hotel Avenida Tropical (***)
A small, family-run hotel, very easy to find, located just at the entrance to the town and near the town centre, about 500 m from
the beach
.
It has 30 beautiful rooms, a typical Andalusian patio and a terrace with wonderful views. There are two jacuzzis you can use for free, and also stunning views of the
Sierra Nevada
and
the town
.
Facilities: free parking at the rear (on sand), Wifi, air conditioning and heating, bar-cafeteria, breakfast buffet, laundry service, bicycle rental, jacuzzi.
Prices: from 50 to 60 euros for a double room.
Address:
Avda. del Mediterráneo 35, Salobreña.
Telephone:
958 611 544.
Hotel Best Western Salobreña (***)
Located on a cliff, it offers spectacular views of the sea. It is a large hotel with 191 rooms, spread over two buildings, one slightly older than the other. It is located a rather far from the town (3 km), where most restaurants and shops are to be found.
It has a swimming pool and gardens. It also has a restaurant, cafeteria, meeting rooms and free parking.
Prices from 45 to 70 euros.
Address:
v
Telephone:
958 610 261, 900 810 392.
Luxury Hotel Miba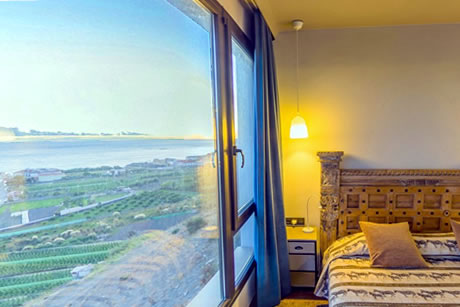 Located on the outskirts of the town, this small luxury hotel, modern and elegant, is a family-run business that opened its doors only a few years ago.
The rooms, in an exquisite design, have a terrace and sea views. There is a large swimming pool from which there are stunning views as well.
It is close to the town, but to get around a car is advisable. It has free parking in front of the hotel. The nearest beach is
La Caleta
.
Prices: from 75 euros for a double room, 120 euros for the Queen Suite.
Address:
Ctra. Nacional 340, at 325 km.
Telephone:
958 617 228.
©
Copyright
• LoveGranada.com • The reproduction of the whole content or parts of it is prohibited
Personal data
protection policy
.