Elegant Hotels of Salobreña with Best Quality, Price and Services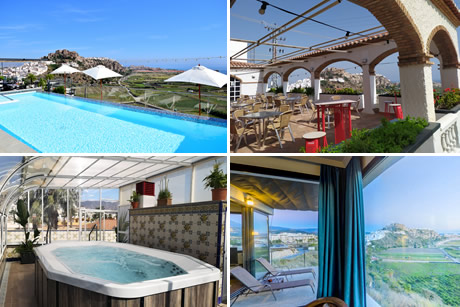 For those who seek sun and beach, Salobreña with its
Costa Tropical
offers a
wide range of accommodation
: inexpensive hostels, hotels on the seafront with pools near the restaurants and beach bars, and luxury hotes near the tennis courts and golf courses.
Check out our
top 4 picks for the best value hotels in Salobreña
based on their location, price, the quality of the facilities and services and user ratings.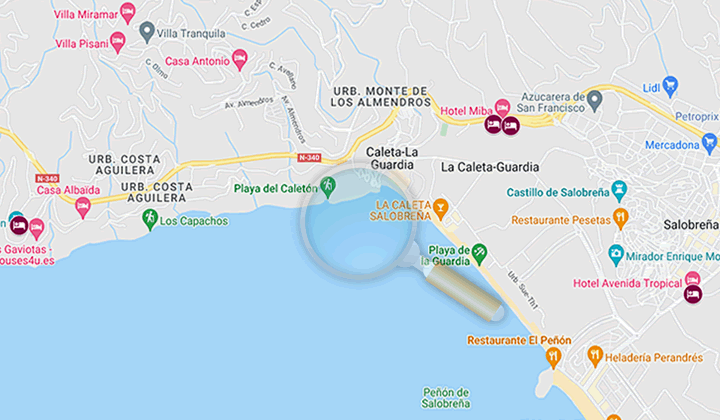 When choosing a hotel in Salobreña is necessary to take into account the area where the hotel is located and if the hotel has a parking area as you can hardly find a parking space in summer.
Hotel Salambina in Salobreña (*)
It is very close to the town, although you will need a car to get there.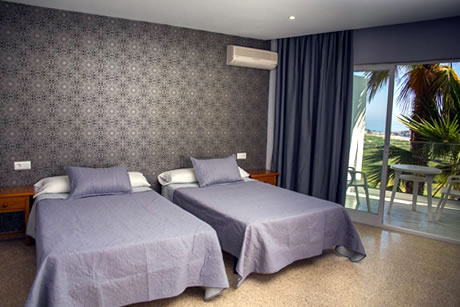 It has
14 rooms
with bathroom, air conditioning and terrace. There is also a function room with a capacity for 150 people.
The rooms have
balconies with views
of the sea, the town and the Castle.
The building is rather antiquated, but for a 1-star hotel you will be pleasantly surprised by the quality it offers: family atmosphere, very clean, the bathrooms are spacious, and good, home-made food.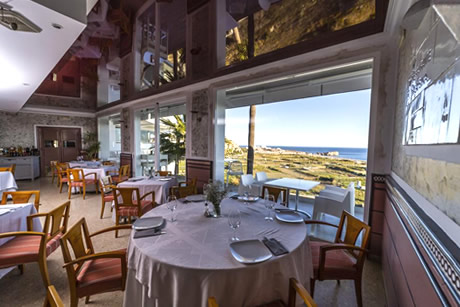 Disadvantages: hotel in need of an update and it is far from the beach you need a car to go there.
Hotel Salambina Facilities
All rooms have TV, air conditioning and heating. There is free Wifi in the communal areas.
The restaurant serves home-made meals and grilled meats, and on the terrace you can enjoy beautiful views.
Hotel Salambina Prices
The price of a single room starts at 40 euros, with a double room from 60 euros.
Hotel Avenida Tropical in Salobreña (***)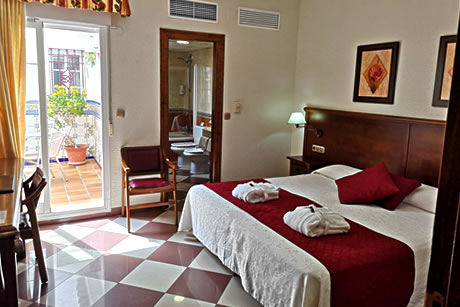 A small, family-run hotel, very easy to find, located just at the entrance to the town and near the town centre, about 500 m from
the beach
.
It has
30 beautiful rooms
, a typical Andalusian patio and a terrace with
wonderful views
of the old town and the castle.
The
rooftop terrace
is a fantastic place to relax with two jacuzzis you can use for free, plenty of sunbeds and several tables where you can have a drink.
Stunning views of the
Sierra Nevada
and
the town
. A good breakfast with both English and Spanish selection.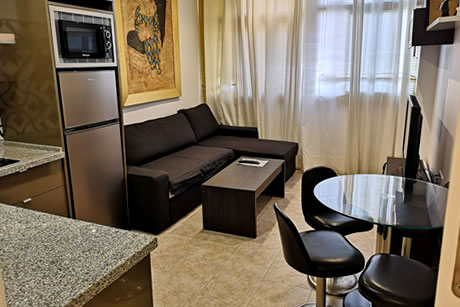 Petrol station and supermarket nearby, cash machine five minutes walk.
Hotel Avenida Tropical Prices
Prices: from 50 to 60 euros for a double room.
Hotel Avenida Tropical Facilities
Free parking
at the rear (on sand), Wifi, air conditioning and heating, bar-cafeteria, breakfast buffet, laundry service, bicycle rental, jacuzzi.
Luxury Hotel Miba in Salobreña
Located on the
outskirts of the town
, this small
luxury hotel
, modern and elegant, is a family-run business that opened its doors only a few years ago.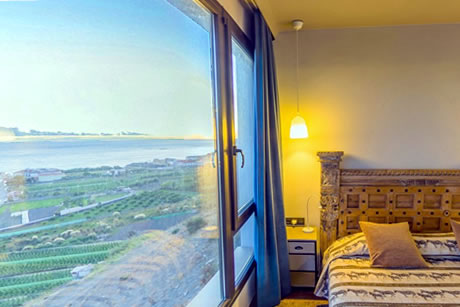 The rooms, in an
exquisite design
, have a terrace and
sea views
. There is a large swimming pool from which there are stunning views as well.
It is close to the town, but to get around a car is advisable. It has free parking in front of the hotel. The nearest beach is
La Caleta
.
The restaurant with huge windows, has a terrace with
great views
of the sea and the castle of Salobrena.
The specials menu is a bit unusual, the dishes are different from the standard ones you get in other typical Spanish restaurants in Salobreña. Not cheap.
Hotel Miba Facilities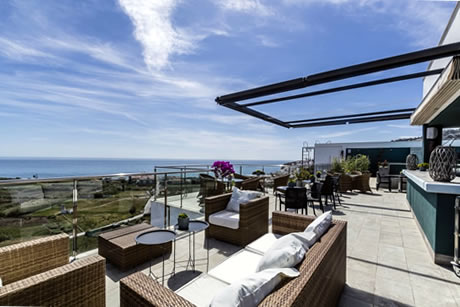 Pets are allowed. Wi-Fi internet connection is available in the rooms. Soundproofed rooms. Board games, facilities for disabled guests, safe, etc
Adapted for people with reduced mobility. Ironing and laundry service available.
Air conditioning and heating.
Hotel Miba Prices
Prices: from 75 euros for a double room, 120 euros for the Queen Suite.
Hotel Salobreña Suites (***)
Located on a cliff, it offers spectacular views of the sea. It is a large hotel with
191 rooms
, spread over two buildings, one slightly older than the other.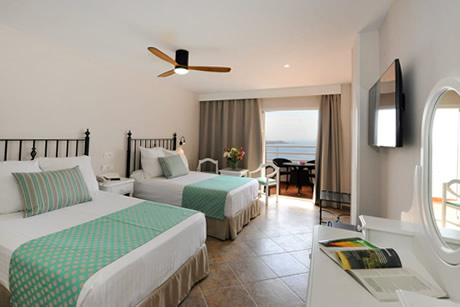 It is located a rather far from the town (3 km), where most restaurants and shops are to be found. Hotel is quite isolated but it is
ideal for quiet rest
.
Spacious clean rooms, very comfortable beds, modern shower, safe, fridge and wifi access.
Nice restaurant with well presented home made
quality food
, plenty of choice and nice wine. The bar offers some snacks.
The hotel has nice gardens and two swimming pools. The pool area has a lot of sun shades and sunbeds.
Salobreña Suites Facilities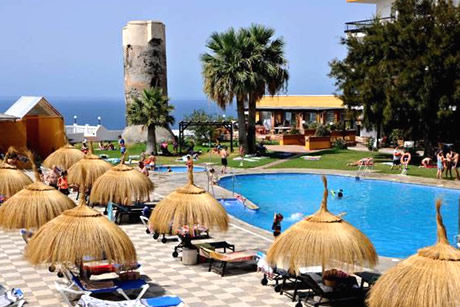 It has a restaurant, cafeteria, meeting rooms, free parking, massages service, pool bar, terrace and solarium, playground for kids, luggage storage, wifi, hairdressing service.
The free mini bus to Salobrena is available every hour to take you to the beach.
Salobreña Suites Prices
Prices
from 56 euros
for a standard double or twin room, 72 euros with breakfast included and from 129 euros for a Suite.
Salobreña Suites Contact Information
Address: Ctra. Nacional 340, Km 323, Salobreña, Granada. Telephone: 958 610 261, 900 810 392.
You Might Also Be Interested In
Page Updated: Jun 09, 2021
©
Copyright
• LoveGranada.com • Any use of the content, including copying of it in whole or in part is prohibited.