Motril - A Modern Town with Great Charm and Beauty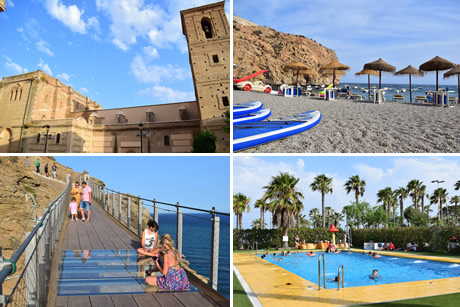 Motril
is the most important town on the Costa Tropical.
69 km from Granada
and with more than
60,000 inhabitants
, it is the largest town in the province after Granada.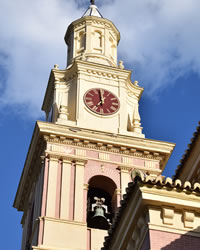 Motril is a modern town with wide streets and all the services you would expect for a population of this size. Still, it has great charm and beauty.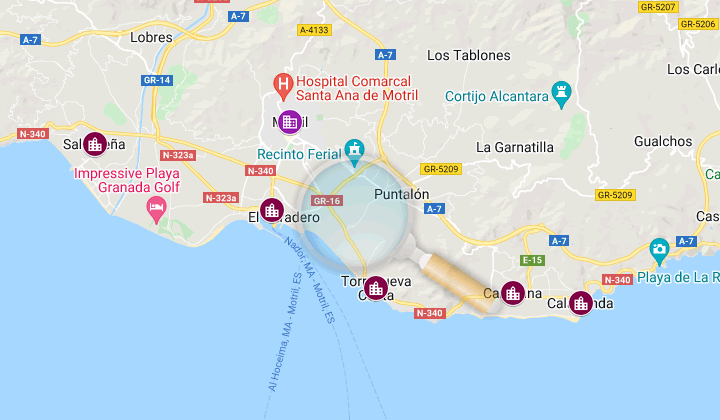 It is located at the foot of the
Sierra de Lújar
and surrounded by a fertile plain at the mouth of the
Guadalfeo River
.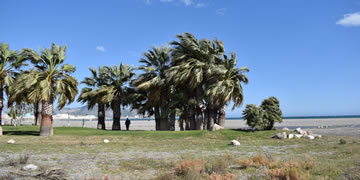 Discover the best beaches and coves of Motril, some hidden and others near residential areas, photos, opinions, facilities, showers and restaurants nearby.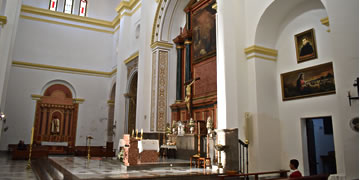 Suggestions on what to see and do during your visit to Motril: parks, museums, monuments and churches. Park of America, Hermitage of San Antonio, etc.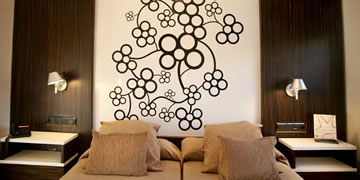 Compare the prices and facilities of the best hotels in Motril. Information on modest or luxury hotels near the beaches or in the historic town centre.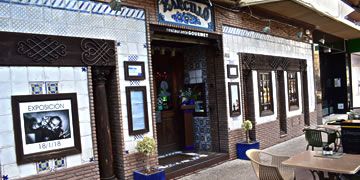 Restaurants with a very good reputation in Motril: where to dine and eat quality fresh fish and the typical dishes of the area, and the best places for tapas.
The tranquility of its beaches, its exotic landscape and the mountainous enclave isolating it somewhat from the rest of the world is what makes it special.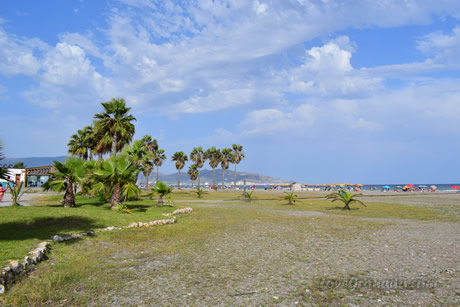 King Baudouin of Belgium
must have been moved by something when he fell in love with this land and built his summer retreat here.
Motril achieved the height of its prestige in the nineteenth century with the development of sugar cane production.
However, the crisis in the sector in the twentieth century brought an end to all its sugar factories.
Even so, traces of its past are still present in the town and are part of its cultural heritage.
A walk through its streets will allow you to see many of its former factories, some of them long since forgotten and in ruins.
If you are particularly interested in the history of Motril, then a visit to the Sugar Cane Interpretation Centre or the
Sugar Cane Pre-Industrial Museum
in the beautiful
Casa de la Palma
is well recommended.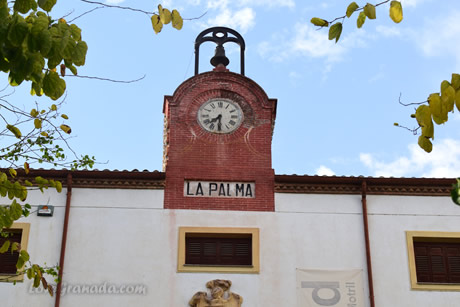 This carefully restored building is the
only sugar mill from the sixteenth century
still in existence in Motril.
You can also visit the
Bodegas Ron Montero
, where this excellent and unique
Spanish rum
has been produced for 50 years.
You can taste here a flavour of the Caribbean in Southern Europe, in the southernmost town of the Old Continent.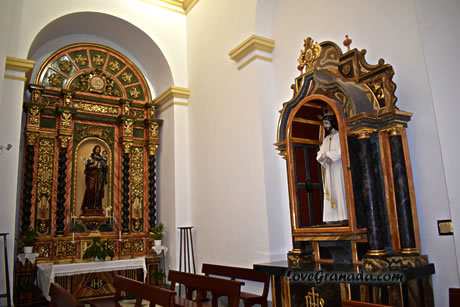 And this is not surprising, since the cultivation of sugar cane arrived in Latin America precisely from this land, from Motril, several centuries ago.
It is an irony of destiny that it is now from across the Atlantic that this Motrilian distillery imports its raw material: sugar cane.
The artistic and
cultural heritage of Motril
includes several churches, the
Iglesia Mayor de la Encarnación
, which stands out for being the oldest structure in the town.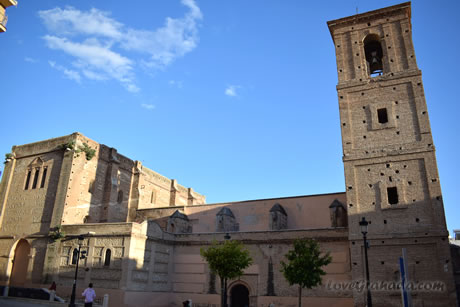 It dates back to 1502 and was built thanks to
Cardinal Mendoza
, archbishop of Toledo, chief
counsellor of the Catholic Monarchs
and great patron of the fifteenth century.
There are also some seventeenth-century palaces, such as the
Town Hall
, built in 1631, which displays a coat of arms on its façade granted by
King Philip V
and in its rooms some beautiful Mudejar-coffered ceilings.
Today, Motril maintains an important agricultural and commercial activity thanks to the cultivation of tropical fruits.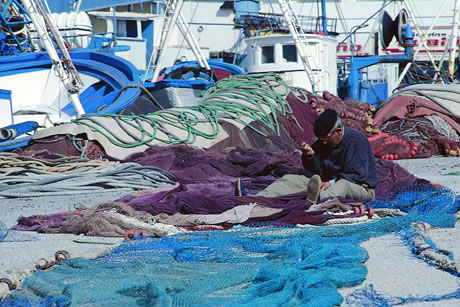 Its active and important port stands out in the Mediterranean. It is a commercial port, a fishing port and a marina.
Take a wander through the town, find a terrace to sit in and enjoy a cold beer accompanied by seafood or pescaíto (fish tapas) of the area; this is a pleasure not to be missed.
See how the fishermen offer fresh fish at sunset, and observe how the auction works in the fish market; it will doubtless prove to be an
unforgettable experience
.
Villages Near Motril - Torrenueva, Carchuna and Calahonda
The villages of
Torrenueva, Carchuna and Calahonda
belong to Motril. All three are very tourist-orientated places and only a few kilometres east of Motril.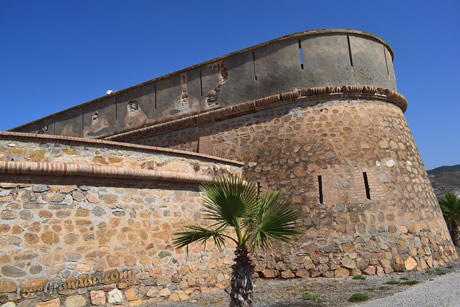 Carchuna
Carchuna is located in the middle of an extensive alluvial plain occupied today by a plastic sea of greenhouses, there is an old castle town going back to the time of Carlos III.
Enclosed and circular, it was one of the defensive constructions that this monarch built to protect the coastal area.
Carlos III, from which Carchuna receives its name, ordered its construction in 1783.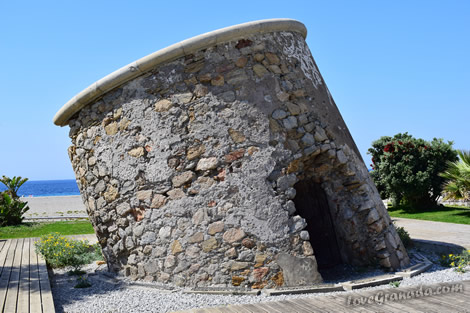 Calahonda
Calahonda is a fishing village very close to Carchuna, in the direction of Almeria.
Formerly used as a port for Motril, it has one of the best beaches in this area of the
Tropical Coast
, with crystal-clear waters and ample depth.
Torrenueva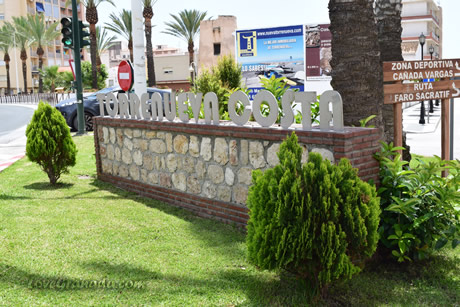 Torrenueva is another town of maritime origin unfortunately deteriorated by tourist development.
It is also located near Carchuna, but in the opposite direction to Calahonda.
Torrenueva hosts a look-out tower, the New Tower or the Peseta, dating from the beginning of the sixteenth century, which has been recently renovated.
You Might Also Be Interested In
Page Updated: May 28, 2022
©
Copyright
• LoveGranada.com • Any use of the content, including copying of it in whole or in part is prohibited.
Opinions about Motril of Granada
Nice place but gravel beaches
Motril is a commercial town located about 2 miles from the beaches. Probably you would need a car to be able to move around. There are some buses which go to the beach, not sure what the frequency is. Motril does not have sandy beaches nearby, so if you are looking for this kind of beaches, Motril is not a place for you, you would not be able to make sand castles there. It has very nice park and plenty of places to eat.