Corral del Carbón in Granada - the Oldest Monument Left by the Arabs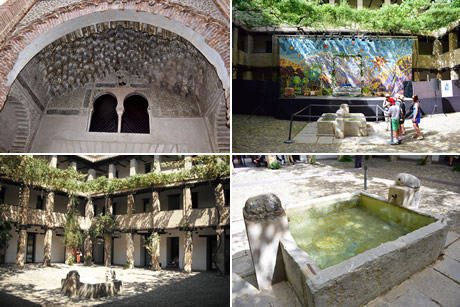 What is Corral del Carbón?
Located in Calle Mariana Pineda, in the heart of Granada, the Corral del Carbón is the oldest Andalusi monument in Granada, dating from 1336 or earlier.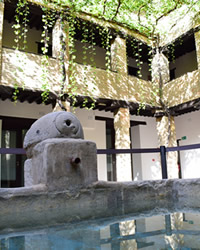 ☞
If you want to
enjoy a special visit
these guided tours offer unique opportunity to discover Granada.
☆
Alhambra + Albaicín + Sacromonte Tour
: a
combination of the complete tour
of the Alhambra (Palaces, Alcazaba, Generalife) + the Albaicín + the Sacromonte.
☆
Albaicin and Sacromonte Guided Tour
: discover this
old arab quarter
of Granada with this
guided tour
.
It was was built in the fourteenth century by Yusuf I and was Coal yard, warehousing of goods and shelter of merchants.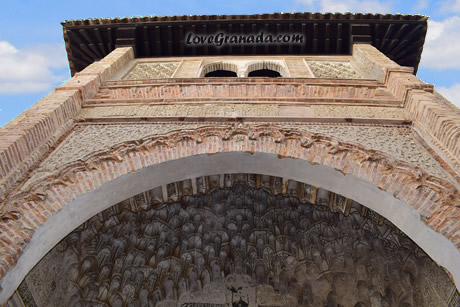 Later in the sixteenth century, Christians adapted it for stage performances.
The construction consists of an entrance pavilion and an inner body with a courtyard surrounded by galleries and craft rooms.
The center square is occupied by a pile of stone with side pipes. The front of the Corral del Carbón has a large pointed arch.
Now houses a tourist information office and the bookstore.
Corral del Carbón Opening Hours
The Corral del Carbón is open from Monday to Sunday from 9:00 to 20:00.
Corral del Carbón Entrance Price
The entrance to the Corral del Carbón is free.
Contact Details and How to Get There
Address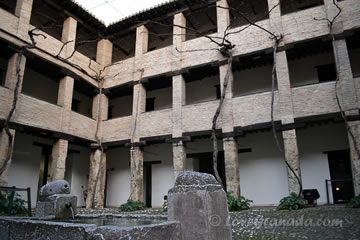 Corral del Carbón, Granada, CP 18009(behind City Hall).
Telephone
958 57 51 31.
How to Get There
You can reach the Corral del Carbón taking routes 4, 8, 11, 21, 33 (the bus stop is 'Gran Via 1' or Cathedral), routes C31, C32, C34 (the bus stop is 'Plaza Isabel Catolica').
You Might Also Be Interested In
Page Updated: Jul 30, 2020
©
Copyright
• LoveGranada.com • Any use of the content, including copying of it in whole or in part is prohibited.
Opinions about Corral del Carbon in Granada
Imagine what life was in Nasrid-era building
14th century building which was used for coal storage and as a lodging house for merchants. It is the only surviving Nasrid-era building of its type in Spain.
For me the best part is the entrance. You should stop there for a while to appreciate all the details of its decoration.
Once inside, there is not much to see, but you can imagine what life was like in that Alhóndiga in the Nasrid era. It is free and it takes little time to see it.