5 Best Salobreña Hostels - Quality Accommodation at Affordable Prices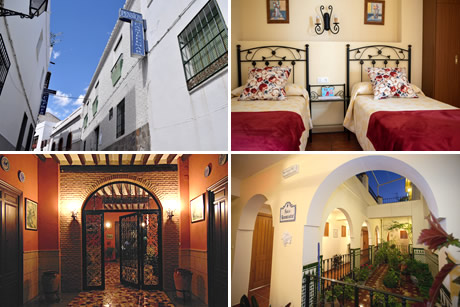 Salobreña
offers a large selection of family-run accommodation and their affordable prices stand out. There are small 'pensions' and hostels located in the historic centre of the town.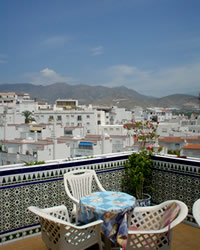 Because of their good location, away from the crowds and close to the seashore, you can enjoy the peace and comfort they offer and you won't need a car to visit
the beach
.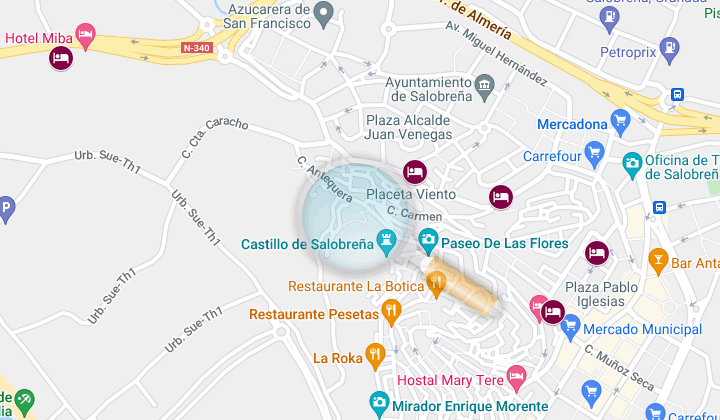 Here we compare prices, services and location of
5 best hostels in Salobreña
so that you can choose the one that suits your needs and budget.
Hostel San Juan in Salobreña (**)
The Hostel San Juan is located in the
heart of Salobreña
, near the
tourist office
and the intercity bus stop, a 10 minute walk from
the beach
.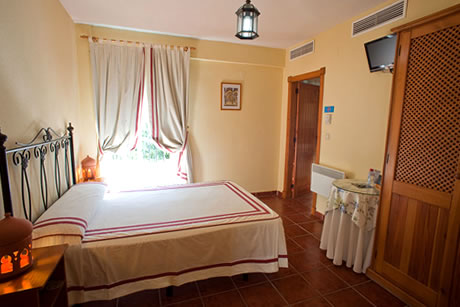 It's a two-storey building wich combine
traditional Moorish architecture
with modern facilities. Many rooms have a narrow balcony overlooking the street.
The
4 euros breakfast
is served in a gorgeous inner courtyard. There is a nice roof terrace with loungers for reading and plants.
Each room has a different style. The rooms and bathroom are clean, beds are very fashionable.
Close to restaurants, bars, shops and historic
Salobreña Castle
.
Hostel San Juan Facilities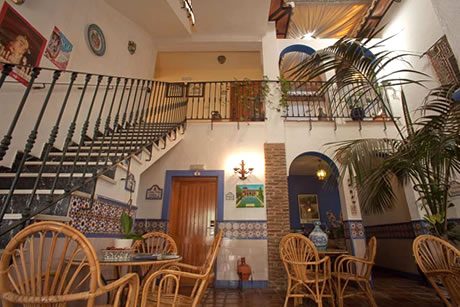 A modern well maintained building with confortable, clean and spacious rooms that have air conditioning and heating.
Individual bathroom with shower, wc and washbasin. TV with Spanish channels, and some in English, German and French.
You can
park for free
in the surroundings, but in August it's a bit more complicated.
Hostel San Juan Prices
Prices start from 35 euros for a double room, family room for 4 people to
from 65 euros
. They also have the apartments for two people from
50 euros
.
Hostel Palomares in Salobreña (H **)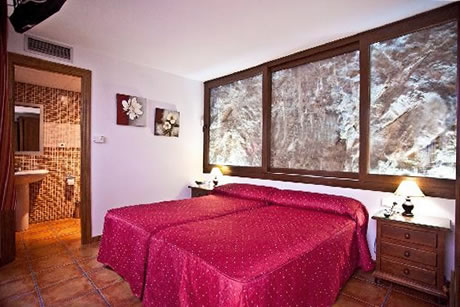 One of the first hostels in
Salobreña
. Opened in 1956, it has changed a lot since then, although it still retains its familiar and welcoming atmosphere.
It is situated in the
centre of town
in a quite
nice neighborhood
, was renovated few years ago.
It has
15 rooms
, all with private bathroom and air conditioning, a beautiful rooftop terrace.
The hostel does not have private parking but there is free public parking nearby. It is possible to unload luggage right next to the hostel.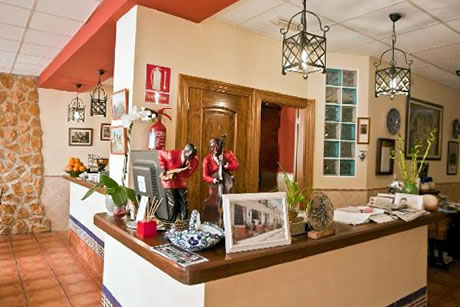 5 euros
for freshly prepared breakfast served to you at your table. Coffee, toasts, fresh fruits, pastries, etc.
Hostel Palomares Facilities
It has a small Andalusian-style patio and offers breakfast and free Wifi. All rooms have a modern bathroom with shower, air conditioning and TV.
Hostel Palomares Prices
Great value for money. A double room costs from
45 euros
in low season and from
65 euros
in high season. Pets are not allowed.
Hostel Jayma in Salobreña (H **)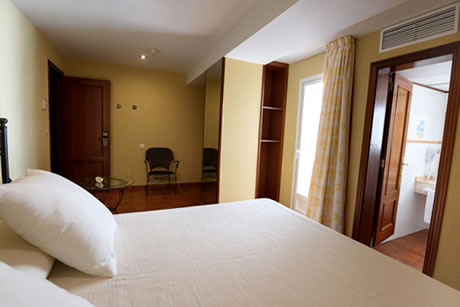 Family-run very nicely decorated hostel in the
historic centre of Salobreña
, in a very quiet area of the town, near the Town Hall.
It has 13 clean and comfortable rooms with air conditioning and nice private bathroom. Very attentive owners, the staff is very friendly and helpful.
It has a nice
terrace with solarium
for sunbathing and views from the roof terrace.
Close to several
good restaurants
and supermarkets, 8 minutes' walk from
the Castle
. It is a bit far from the beach (20 minutes walk).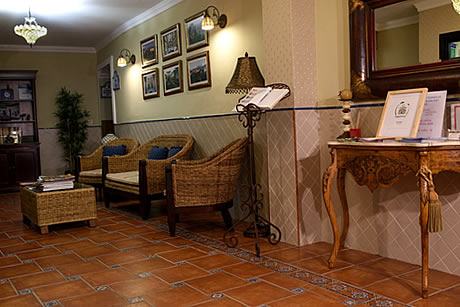 It has a luggage unloading area in front of the entrance.
Hostel Jayma Facilities
As well as a bathroom, the rooms have heating, air conditioning and TV. Free wifi.
Hostel Jayma Prices
A single room costs from
32 euros
. A double room costs
between 44 and 58 euros
. It offers free (voluntary contributions) guided tours of Salobreña.
Hotel Salambina in Salobreña (*)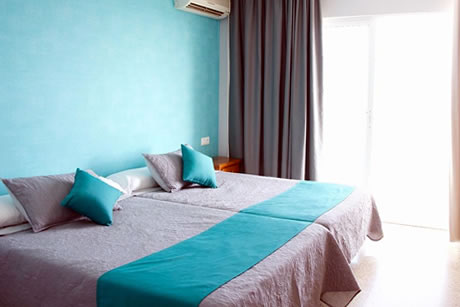 Salambina is a one star hotel located
1 km from the beach
, very well decorated, clean and charming.
This hotel offers higher quality rooms and facilities than a normal one star accommodation.
Good location of the hotel, has great terrace with
stunning panoramic views
of the
the beach
and
Salobreña
.
Good economical continental breakfast, the delicious and varied food in the hotel cafeteria, homemade food from a daily menu.
The hotel is located far from the beach and the town, but the views make up for it.
Hotel Salambina Facilities
The hotel has a shared restaurant, bar and lounge. All rooms are equipped with television. Free private parking. Air conditioning, free Wi-Fi connection.
Hotel Salambina Prices
Prices from
65 euros
. In July and August the prices increase a lot.
Hostel San José in Salobreña (P *)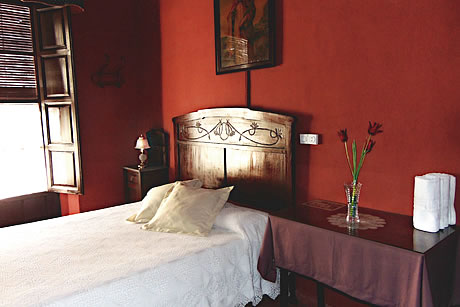 The hostel is located in the
historic centre
of Salobreña, in a nineteenth-century mansion with a beautiful Andalusian patio.
Throughout history many travellers have stayed at this 'pension', such as Martin Recuerda (the Spanish dramatist and playwright), who wrote some of his works here.
It is the oldest tourist accommodation in Salobreña and is considered a building of typical traditional interest.
This is a simple hostel, the rooms and bathrooms are clean, the beds are comfortable.
Hostel San José Facilities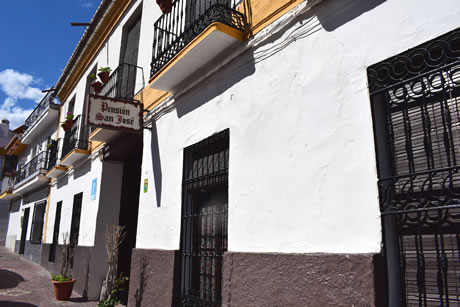 It has eight rooms, all with a shared bathroom. There are also family rooms. There is private parking for motorcycles. Near the hotel there are free parking areas.
Hostel San José Prices
Prices from 30 euros for a double room.
Contact Information
Address: C/ Cristo 68, Salobreña. Telephone: 958 610 354.
You Might Also Be Interested In
Page Updated: Jun 09, 2021
©
Copyright
• LoveGranada.com • Any use of the content, including copying of it in whole or in part is prohibited.