Map of the Alhambra Palaces, Gardens, Areas and Monuments Nearby
Map of the Alhambra buildings, districts and the nearby streets. The Alhambra palaces and Generalife, Mirador de San Nicolas, Albayzin, Paseo de los Tristes and Rio Darro, Carmen de los Martires.
The Alhambra Buildings 3D Map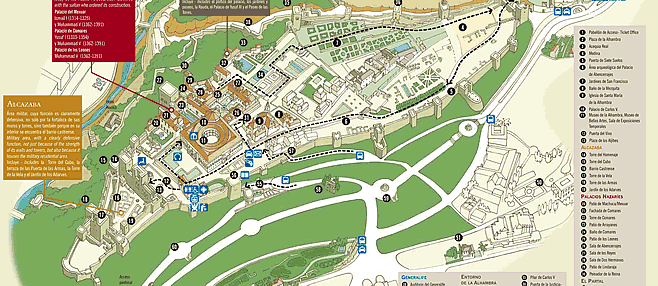 The Alhambra and Surroundings Map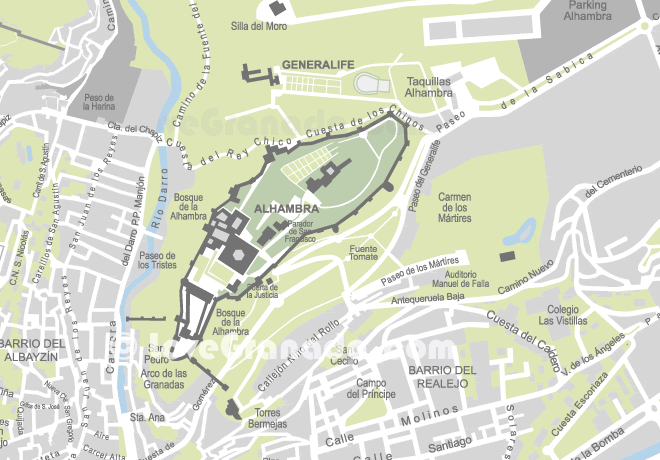 Map of the Main Areas of The Alhambra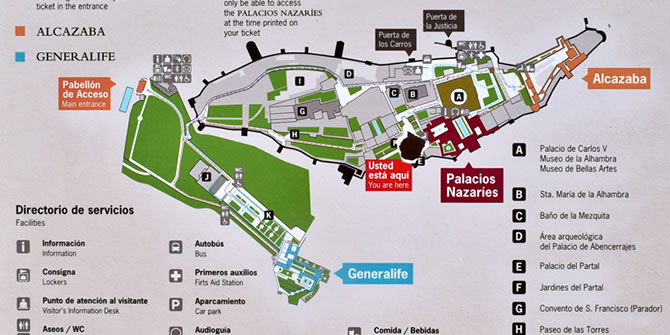 Location of the Alhambra Map
Page Updated: March 21, 2020
©
Copyright
• LoveGranada.com • The reproduction of the whole content or parts of it is prohibited
Personal data
protection policy
.
Opinions about Alhambra Map
Public water points are not marked
Unfortunately that there are no public water points on the map, I know that there are several points in the Alhambra but they are not marked.