Festivals, Feria, Processions and Celebrations in Granada
For centuries the festivals of Granada have been very popular. At the time of the Nazari kingdom, people played reeds and bulls and celebrated other religious festivals.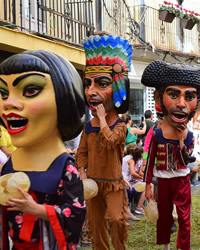 ☞
Use this
opportunity to experience Spanish culture
, enjoy a genuine performance by renowned flamenco artists.
☆
Flamenco Tablao Jardines de Zoraya
: let yourself be seduced by
flamenco and the exquisite gastronomy
, enjoy music and dance while discovering the taste of Granada.
☆
Flamenco Show at La Soleá
: enjoy a
unique atmosphere
, experience and feel the tradition and passions of flamenco.
The magical atmosphere of Granada is reflected in all of the works created by Romantic writers and painters who have lived and worked there, inspired by the experiences, rituals and the lush bouquet of festivities throughout the year.
There are so many significant dates, religious and cultural festivals in Granada; here we list the most important ones.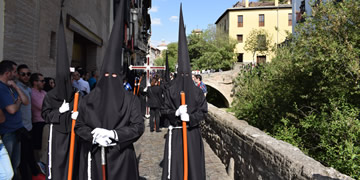 Easter in Granada is distinguished by the beauty of its processions, a scene where everything forms part of the Easter celebration: the Passion.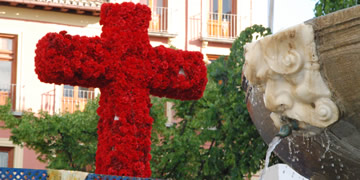 On May 3 the streets and squares of Granada are adorned with red crosses made of flowers, and dances and celebrations are held.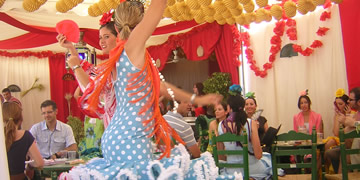 Corpus Christi is the grandest of all the festivals of Granada. Puppet shows, bullfights, processions and flamenco performances take place.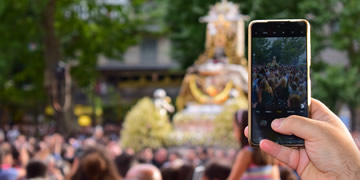 In September Granada celebrates the festivity of our Lady of Sorrows, the patroness saint of the city. The façade of its church is covered with flowers.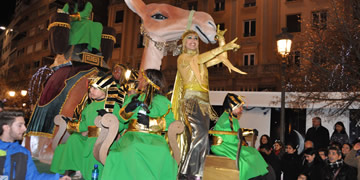 Spectacular Three Wise Men parade with its 30 fantastic carriages, and nativity scenes contest, traditional Roscón de Reyes and shopping.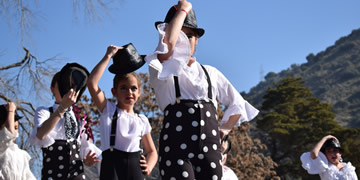 San Cecilio is the day devoted to the Patron Saint of Granada. You can see processions and enjoy some good wine along with the traditional dances.
Other Festivals in Granada
Dia de la Toma (January)
On January 2 the commemoration of the reconquest of Granada by the Catholic Monarchs in 1492 is held; Granada was the last Muslim stronghold on the Spanish peninsula. On this day official events are held at the Royal Chapel and at the City Hall.
You Might Also Be Interested In
Page Updated: May 10, 2021
©
Copyright
• LoveGranada.com • Any use of the content, including copying of it in whole or in part is prohibited.