How to Get to Granada by Bus, Train, Taxi, Airplane or Car
Granada has good air and ground connections that provide easy access to the city by various means of transport: plane, bus, train, car and taxi.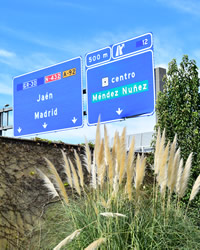 Granada Airport is 20 km from Granada and has very good communications with the capital.
Getting from Granada Airport
Visitors can reach Granada city centre in a special airport
bus service
. This bus runs through the centre of Granada and terminates at the Exhibition and Conference Centre. More information at:
Granada Airport Buses
You can also get to Granada
by taxi
. A taxi from
Granada Airport
to the city centre costs around 30 euros.
It is better to ask how much it will cost before getting into the taxi, because the taxi drivers sometimes charge you a higher price, especially if you're from abroad.
On the trip to the Airport there is no fixed price, the taxi meter is used.
More information (prices, tips, and how to book) at
Taxis in Granada
.
How to Get to Granada by Air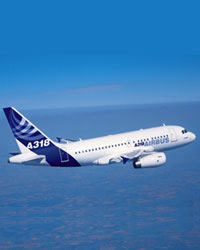 Granada Airport
has
good connections
with other Spanish cities like Madrid, Barcelona and Palma de Mallorca but there are direct international flights.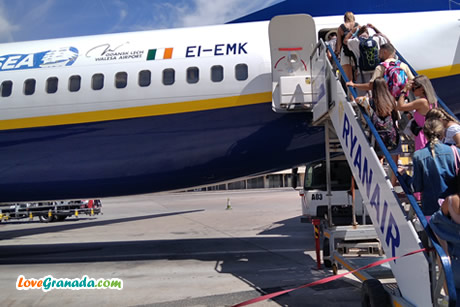 The nearest airport with a better range of international flight destinations is Malaga.
Buses from Malaga to Granada
run every one to two hours and take only between 1.5 and 2 hours.
You can buy a
bus ticket
from Malaga to Granada at www.alsa.es. The ticket costs around 15 euros.
The last bus to Granada is at 21:30; if your flight arrives at 21:00 or letter, you will have to spend the night in Malaga or take a taxi to Granada, which can cost about 180 euros.
How to Get to Granada by Bus from Another City
Granada is connected by bus with the other Spanish cities, most principal towns along the Mediterranean coast and with several international destinations. More information at
Granada intercity buses
.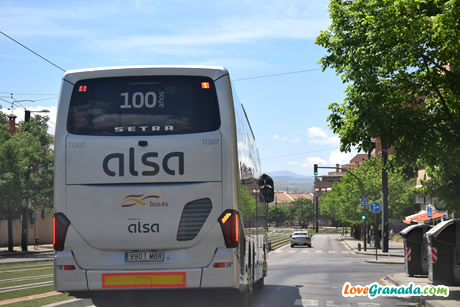 The newspaper El Ideal publishes daily a useful page with information on timetables and telephone numbers of all bus companies. Please note that there is only one daily bus serving some of these villages, for example Montefrio.
It takes about 5 hours by bus from Madrid (Estacion Sur - Southern Station) to Granada Bus Station with Alsa company and the ticket costs around 20 euros. The travel time by bus is about the same as by train but the bus ticket is much cheaper. There also some direct buses from Barajas Airport in Madrid to Granada. You can buy tickets at www.alsa.es.
From the Bus Station
From the Bus Station you can reach Granada city center taking bus routes N4, SN1, SN2 and SN5 in a journey that takes about 20 minutes.
Information on the bus stops along these routes can be found in
Granada Buses Network Maps
.
From Malaga Airport to Granada
There are several direct buses from Malaga Airport to Granada and it is advisible to buy your tickets in advance to get a seat.
There are many more buses from Malaga bus station to Granada. You need to take a bus from Malaga airport to Malaga bus station that run every 30 minutes and it takes only 30 minutes to reach the station. The price of the bus ticket is 3 euros.
As it was mentioned previously, Malaga - Granada buses run every 1-2 hours and journey time is 1.5-2 hours.
More information on Malaga Granada buses in www.alsa.es
How to get to Granada by Train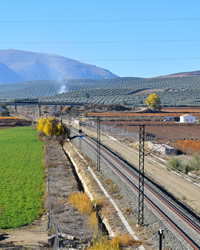 The visitor can go to Granada by train from Madrid, Barcelona, Sevilla, or other cities in Spain. Granada has no high-speed rail but has long distance lines, including:
Madrid-Granada: it takes 4.5 hours, there are two daily trips - morning and evening, and the ticket prices start from 27 euros.
Barcelona - Granada: the trip takes almost 12 hours, 1 train in the evening, and the ticket prices start from 30 euros.
Another option is to go from Madrid o Barcelona to Antequera in the high speed train and there take a slower train to Granada.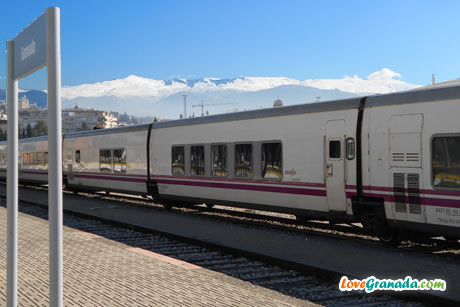 Journey time would be about the same as going directly to Granada but it is faster to go from Barcelona to Granada with Ave - high speed trains.
Seville - Granada: the trip takes about 3 hours, four times a day, and the ticket prices start from 30 euros.
Granada Train Station is in the heart of the city.
More information at
Granada Trains
.
How to Get to Granada by Taxi
Taxi stands are located in front of
Granada Airport
,
Granada train
and
Granada bus stations
. The taxis should not cost more than 10 euros to most places in the centre of Granada. Always check the taxi meter before you pay!
More information in
Granada taxis
.
How to Get from Malaga to Granada by Taxi
Malaga Airport Taxi
provide licensed door to door taxi and minibus transfers from AGP to Hotels and private accommodation in Granada for 1 - 21 persons.
Over 90% of the vehicle fleet of this company is Mercedes (E Class, Viano Avantgarde & Sprinter) with an average age is less than 3 years old.
Payment is made to the driver in cash or by credit card according to preference. No advance booking payment is needed. Driver meets inside the arrivals hall inside the airport or at your accommodation in Granada.
Prices: 4 passengers in saloon - 140€, 7 passengers in minivan - 199€, 21 passengers in minibus - 259€
Tel: +34 693 900 900, email: bookings@malagaairporttaxi.net
How to get to Granada by car?
Granada Airport-Granada:
From the airport you can go to Granada directly by the A-92 motorway. The airport of Granada is located 17 kilometers from the city. It takes about 15 mins to get to Granada by car if you go to the north of the city, and 5 more mins if you go south on the A44 / E902
Almeria-Granada:
Along the coast to Motril to connect with the N-323, or the A-92 until Guadix where you will connect with the N324.
Cordoba-Granada:
Follow the N-432 by Espejo, Baena, Alcaudete and Alcala la Real.
Madrid-Granada:
It is easy to get to Granada from Madrid by road. Take the A4/E5 and then change to the A44/E902. It takes 4-5 hours by car.
Tropical Coast-Granada:
The Costa Tropical and Granada are connected by the motorway A44/E902, it takes 50 minutes to Salobreña.
You can
rent a car in Granada city
or directly in the airport of Granada.
Granada Map
©
Copyright
• LoveGranada.com • The reproduction of the whole content or parts of it is prohibited
Personal data
protection policy
.
Opinions about How to Get to Granada
No reviews yet.

Please send your suggestions and thoughts. Your opinion will be of great help to other visitors.