Sacromonte Caves Museum - Culture, Nature and History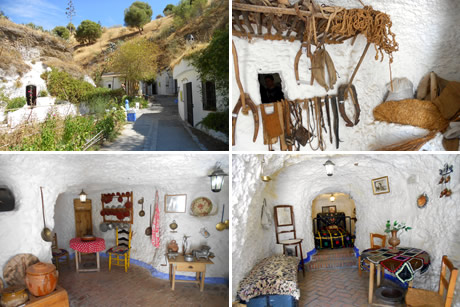 This Ethnographic Museum helps you to understand the history, culture and nature of such a unique neighborhood in Granada.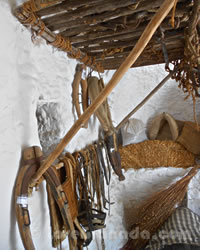 The Sacromonte Caves Museum is located in the Barranco de los Negros, in the Sacromonte district, and it offers stunning views of the Alhambra and the Darro Valley (Valparaiso). It is very close to the historic Albaicín district, World Heritage site.
In this museum ten caves have been recreated as they were 100 years ago, so visitors can learn about the living conditions and trades of its inhabitants.
You can also learn about the origins of flamenco here, in the Sacromonte.
A part of the museum is dedicated to Nature, offering information about flora, fauna, climate, landscape and agriculture of the area.
There are many cultural activities and events taking place here during the year: guided tours (only in Spanish), walking tours in the area, flamenco live shows and summer cinema. Check the programme before your visit.
Entrance Fees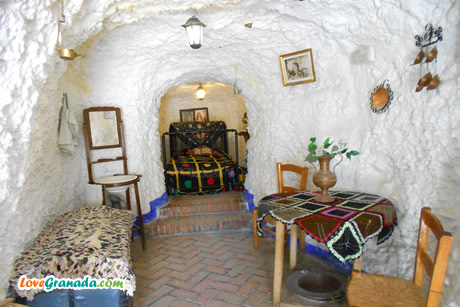 General ticket: 5 euros.
For groups (+10 people): 3 euros per person.
Guided tours (minimum 2 people): 30 euros. 3 people: 45 euros. 4 to 10 people: 50 euros. Over 10 people: 5 euros per person.
Walking tours in the area (there are different itineraries and subjects): 1 - 10 people 100 euros; + 10 people 10 euros per person.
During the summer you can enjoy the outdoors flamenco shows and cinema in the Museum of Sacromonte.
Sacromonte Museum Opening Hours
Summer Time
(from 15th of March to 14th of October): from 10:00 to 20:00 (every day).
Winter Time
(from 15th of October to 14th of March): from 10:00 to 18:00 (every day).
The visit can last about an hour, but you can stay as long as you wish.
Contact Details and How to Get to the Museum of Sacromonte
Address: Barranco de los Negros s/n, 18010 Granada, Spain. Phone: 958 215 120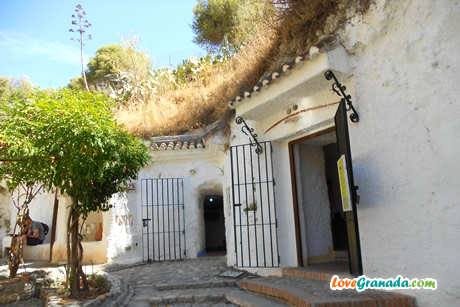 You can reach the Sacromonte Museum on the bus C34, leaving from Plaza Isabel Católica (near the Cathedral) and get off at 'Sacromonte 2'.
Or you can take bus C1 which goes to Albaicin, get off at 'Peso de la Harina' and walk a little, stunning views are worth the effort.
Taxi will cost you around 8 euros from the Cathedral.
More Information in
Sacromonte Buses
.
©
Copyright
• LoveGranada.com • The reproduction of the whole content or parts of it is prohibited
Personal data
protection policy
.
You Might Also Be Interested In