The Science Museum in Granada - Fun for Everybody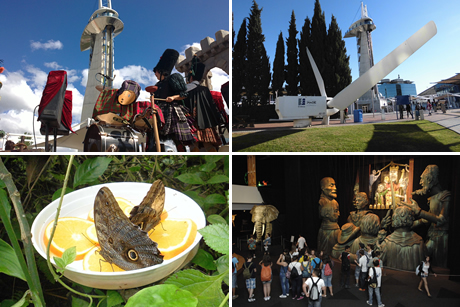 A trip to Granada could be more fun with a visit to the
Science Museum
, the
first interactive museum in Andalusia
where everything is designed for learning through interaction and discovery from a very early age.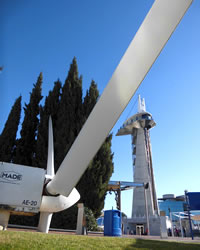 ☞
If you want to
enjoy a special visit
these guided tours offer unique opportunity to discover Granada.
☆
Alhambra + Albaicín + Sacromonte Tour
: a
combination of the complete tour
of the Alhambra (Palaces, Alcazaba, Generalife) + the Albaicín + the Sacromonte.
☆
Albaicin and Sacromonte Guided Tour
: discover this
old arab quarter
of Granada with this
guided tour
.
The Science Museum
has
fascinating exhibition spaces
where you can better understand the world we live in and explore how gravity or the motion of the Earth affect us.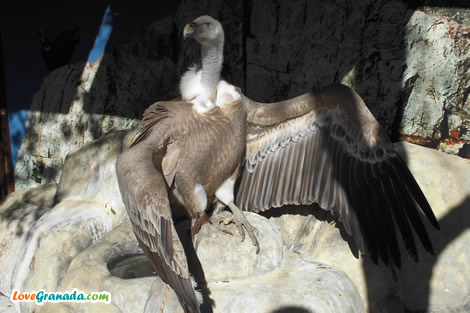 Some of its
permanent exhibitions include
astronomy, mechanical games, optical effects or a journey inside the human body. There are many activities and attractions for children.
Visit the Planetarium
and the Astronomical Observatory and participate in the interesting activities they hold for families. Find out about the sessions of night sky observation.
In the Biosphere Room
you can follow the movement of the piranhas, count the population of the world in real time or come face-to-face with human DNA.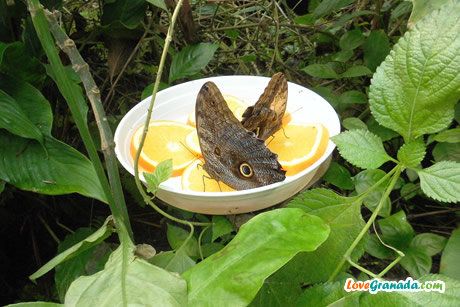 In the Perception Room
you can immerse yourself in a world of wonder experimenting with sound, light and reflection.
In the Explore Room
children from 3 to 7 years old can play with more than 20 science experiments.
Visit the Observation Tower
(50 meters high) and discover an amazing view of Granada.
The
Science Museum also has
a Tropical Butterfly House, the BioDomo, a Birds of Prey Workshops and many exciting temporary exhibitions every year.
Parque de las Ciencias Entrance Fees
Museum general entrance: 7,00 euros. Reduced fare for: over 65, under 18 and groups (+15 people): 6.00 euros.
Museun + BioDomo combined entry: 11 euros. Reduced fare:: 9 euros.
BioDomo only: 6 euros. Reduced fare: 5 euros.
Planetarium only: 2.50 euros. Reduced fare: 2 euros.
More information about the museum in parqueciencias.com.
Getting to the Parque de las Ciencias
How to Get to the Parque de las Ciencias By Car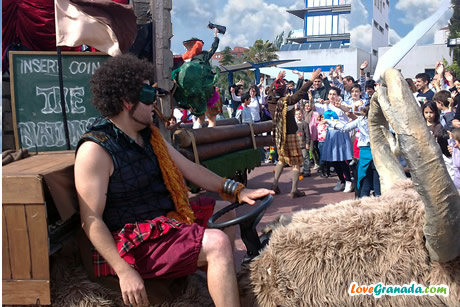 The Science Museum is located 15 minutes away from the center of Granada. There are
two parking areas
at the Science Museum, by the entrances.
The one at the main entrance, in Avenida de la Ciencia, it is bigger and underground (with direct access to the Museum).
Parking Price
: reduced fare for Museum's visitors 1 euro for 3 hours. After 3 hours the price is: 1,20 euros per hour (0,02€ minute).
How to Get to the Parque de las Ciencias By Bus
You can reach the Parque de las Ciencias by bus route 5. Bus stop: 'Parque de las Ciencias'.
How to Get to the Parque de las Ciencias By Taxi
Taxi will cost you about 5-8 euros from the centre of Granada. If you are a family of four, it will cost you almost the same as buying four single bus tickets.
Opening Times and Contact Details
Open
Tuesday to Saturday from 10:00 to 19:00. Sundays from 10:00 to 15:00.
Closed
On Mondays. 1 and 6 January, 1 May and 25 December.
Address
Parque de las Ciencias, Avda. of Science s/n, 18006 Granada, Spain.
You Might Also Be Interested In
Page Updated: May 17, 2022
©
Copyright
• LoveGranada.com • Any use of the content, including copying of it in whole or in part is prohibited.
Opinions about Science Museum in Granada
A unique science park
It is a unique science park. Bio Dome is great, with reptiles, Lemurs, and many birds. Many exhibits: the human body and music, a maze, a greenhouse for butterflies. Plenty of interactive places for children to play.
If you have a car, come early, there is a small parking in front of the museum.
There is a cafeteria, but the food is not good, better bring your own food, there are many places where you can sit and eat your meal.
Great Bio Domo and interactive areas
Big Science Park divided into many sections. Worth visiting just for the Bio Domo alone - a tropical zoo which contains a large aquarium, a variety of plants and of animals.
Other sections are prevention of accidents, observation tower, human body, interactive areas for both Kids and Adults and many others.
Go early, you need a lot of time to see everything, it is better to have a full day available.
What a surprise
You would not expect Granada to have such a fantastic Science Park. The quality of the exhibitions is amazing. If you are staying for several days, it is a must go place.
Our children really enjoyed Bio Domo and the human body section. There is the observation tower with fantastic views of Granada.
The staff is very helpful.