Carrera del Darro in Granada – a Place that Seem to Be from Another Time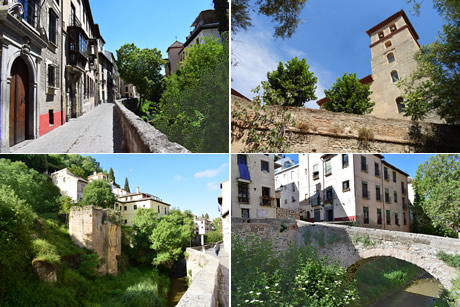 Carrera del Darro
is name is given to the entire left bank of the River Darro, and should not be confused with the Acera del Darro.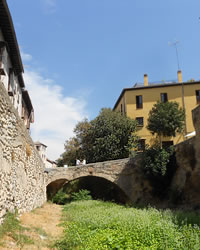 ☞
If you want to
enjoy a special visit
these guided tours offer unique opportunity to discover Granada.
☆
Alhambra + Albaicín + Sacromonte Tour
: a
combination of the complete tour
of the Alhambra (Palaces, Alcazaba, Generalife) + the Albaicín + the Sacromonte.
☆
Albaicin and Sacromonte Guided Tour
: discover this
old arab quarter
of Granada with this
guided tour
.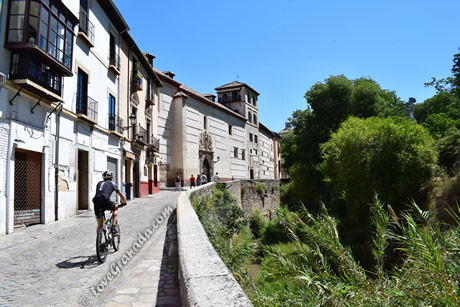 The
name Carrera del Darro
comes from Latin - darro means gives gold, carrera means road.
Carrera del Darro is one of the
most scenic walks in Granada
. To the right of the River Darro, it is crossed by two brick and stone bridges (Cabrera and Espinosa), which link Carrera del Darro with the neighborhood of the Churra.
It runs between the river, the forest of the
Alhambra
and the Almanzora, which extends up the slope of Gomerez.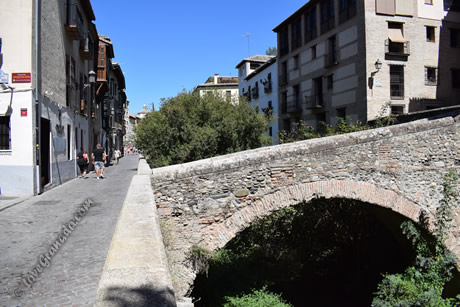 The street dates from the
seventeenth century
. Because of the damage caused in 1509 by the explosion of an ammunition dumo near the Church of St. Peter, part of the wall that ran here was demolished which changed the direction of the river, hence widening the street.
Carrera del Darro in Granada retains
many interesting buildings
from the sixteenth and seventeenth centuries and there are remains of Arab houses, buildings of the SS. XVI and XVII and there are the remains of Arab houses.
How to Get to Carrera del Darro
You can
get to Carrera del Darro
by
bus number C31, C32 and C34
. The bus stop is '
Paseo de los Tristes
' or you can walk from Gran Via.
You Might Also Be Interested In
Page Updated: Aug 12, 2020
©
Copyright
• LoveGranada.com • Any use of the content, including copying of it in whole or in part is prohibited.
Opinions about Carrera del Darro in Granada
Nice summer nights
Amazing views, specially at night when the churches along the way are illuminated, and the Alhambra on the top of the hill shines beautifully. We were there on a summer night and the experience was very pleasant. The only place in the city where we could dodge the heat. At the restaurant & bar terraces by the river you can feel the cool air of the place.