Huerta de San Vicente in Granada – Pleasant Park and Garcia Lorca Museum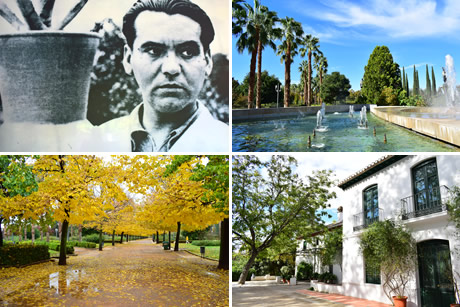 Huerta de San Vicente
takes an important place during the studying of
Federico Garcia Lorca
as a poet. It was his family home.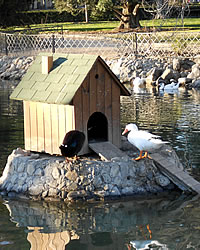 ☞
If you want to
enjoy a special visit
these guided tours offer unique opportunity to discover Granada.
☆
Alhambra + Albaicín + Sacromonte Tour
: a
combination of the complete tour
of the Alhambra (Palaces, Alcazaba, Generalife) + the Albaicín + the Sacromonte.
☆
Albaicin and Sacromonte Guided Tour
: discover this
old arab quarter
of Granada with this
guided tour
.
His parents
bought this house
on the
outskirts of Granada
, where the orchards of the Vega were located.
This place, situated on the border between city and countryside, served as
his summer residence
from the time of the Arabs, where Federico returned to find his roots.
Here he wrote many of
his best works
(Romacero Gitano, La Casa de Bernarda Alba) in the summers of 1926 to 1936.
Today the building is the
García Lorca House-Museum
, which presents the poet's original objects, drawings, manuscripts, furniture and paintings.
The Federico García Lorca Museum maintains its structure and furnishings from the time the poet lived there.
The building dates from the
early twentieth century
, with a simple design and decoration, typical of this type of houses in the Vega of Granada.
These buildings are perfect for maintaining cooler internal temperatures, and at night they are pleasantly warm.
Opening Hours and Visits of Museum García Lorca
Visits to the Casa Museo Federico Garcia Lorca are always guided and are held every 45 minutes. If you arrive when the tour has already started, you will have to wait for the next one to enter the museum.

From the 16th of September to the 31st of May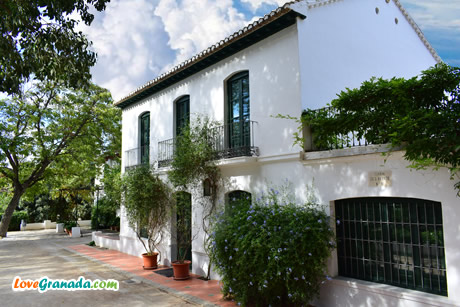 Tuesday to Sunday: 10:00 - 17:00h.
Mondays and Bank Holidays: Closed.
Guided tours at:10:00, 10:45, 11:30, 12:15, 13:00, 13:45, 15:00, 15:45 y 16:30.

From the 1st of June to the 15th of September
Tuesday to Sunday from 9:00 to 15:00.

Guided tours at 09:00, 09:45, 10:45, 11:30, 12:15, 13:00, 13:45 y 14:30.
Closed on Mondays and Bank Holidays.
Entrance Price of Garcia Lorca Museum
Adults: 3 euros.
Students, pensioners and children: 1 euro.
Free entry on Tuesdays.


Contact Details and How to Get There
Address
La Huerta de San Vicente (Museo García Lorca), Virgen Blanca, s/n, Granada 18004.
Telephone
Huerta de San Vicente telephone number is 958 258 466.
How to Get There
You can reach
La Huerta de San Vicente by bus number 25 or take a bus number 9, 11, 21 or U3 that goes to Camino de Ronda, get off at Camino de Ronda 82, and than walk for 5 minutes.
For more information, please visit
Granada Buses
.
You Might Also Be Interested In
Page Updated: Aug 14, 2020
©
Copyright
• LoveGranada.com • Any use of the content, including copying of it in whole or in part is prohibited.
Opinions about Huerta de San Vicente in Granada
Emotional walk
One of the places I recommend is where Federico García Lorca was bo
. For lovers of literature it is an emotional walk in the place where he wrote his poems and dreamed (Gloria).
Was closed for renovations
Really looking forward to visiting Federico Garcia Lorca's house. Researched it all before visiting, drove all the way there only to find it was closed for renovations. Nothing anywhere I could find to say that it would be closed even on the official Granada Tourist Board website. Not happy!! Big negative for the Granada Tourism Board!! (Keith)