Saint John of God Museum - Casa de los Pisa in Granada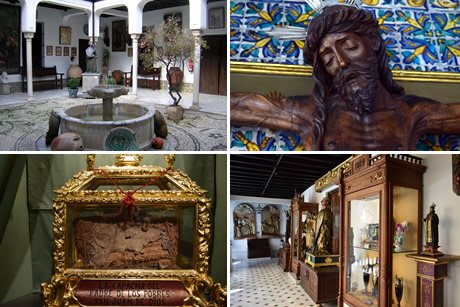 Saint John of God is considered one of Spain's leading religious figures. He founded the Brothers Hospitallers of Saint John of God, a worldwide Catholic religous institution dedicated to the care of the poor and sick.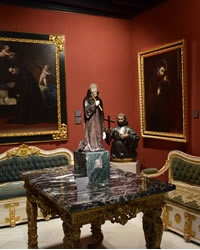 A
good way to get to know Granada
and its history is
by taking a tour
. There are several interesting
free and private
tours offered by Civitatis:
Free Tour of Granada
: What better way to get to know the hisotric centre of Granada than on a
free walking tour
with a local expert guide?!
Private Tour of Granada
: Discover the hidden treasures and secrets of Granada
exclusively just for you
and your partner, friends, or family.
The
Casa de los Pisa
, where this museum is located, was
built by the Pisa family
in the fifteenth century. This rich family became famous for looking after Saint John of God when he was very ill.
He
died on 8 March 1550s
in this house. The Pisa family preserved all the furniture and his belondings as they were when the saint lived there.
In the nineteenth century
, the building was acquired by the Hospitaller Order of St John of God, who consider it one of the most important elements of their heritage.
The museum has
twelve rooms, three galleries, a courtyard and a beautiful chapel.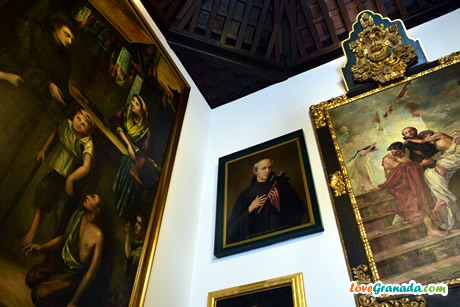 It contains
lots of paintings, metalwork, furniture, porcelain and the iconography of St. John of God.
This museum is considered as a
valuable source of history
and the most important of its kind in Andalusia.
There is an
archive-library
where important documents about the management of the Order´s hospitals is kept. It can be consulted by researchers if permission is granted.
Every year, on the eighth of March an open doors day is held to celebrate the festivity of St.John of God.

Opening Times and Entrance Fees
Monday to Saturday from 10:00 to 14:00 (last entry at 13:30). The
price
of admission is 3 euros.
How to Get to the Museum
You can get to Saint John of God Museum by bus 4, 8, 11, 21 or 33. Bus stop: 'Catedral'. Routes C31, C32, C34 have a closer bus stop at 'Carrera del Darro'.
More Information in
Granada Buses
.
Contact Details
Address
: Museo San Juan de Dios, Calle Convalencencia 1, Granada.
Telephone
: 959 222 144.
You Might Also Be Interested In
Page Updated: Aug 19, 2020
©
Copyright
• LoveGranada.com • The reproduction of the whole content or parts of it is prohibited
Personal data
protection policy
.
Opinions about San Juan de Dios Museum in Granada
Huge collection of religious objects
You should visit this museum to better understand the local history and learnt about the life of San Juan de Dios. St John of God is famous for all his good work. He lived in this house in the last years of his life.
The house has huge collection of impressive religious art and wonderful craftsmenship. All the artifacts have been donated to the museum.