House Museum of Manuel de Falla in Granada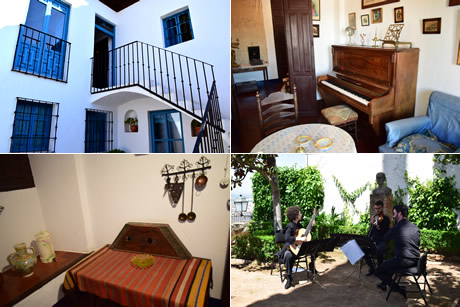 This museum was the
home of the great Spanish composer Manuel de Falla
from 1921 to 1939. It is located near
the Alhambra
, in the Antequeruela Alta street.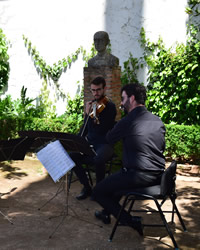 ☞
If you want to
enjoy a special visit
these guided tours offer unique opportunity to discover Granada.
☆
Alhambra + Albaicín + Sacromonte Tour
: a
combination of the complete tour
of the Alhambra (Palaces, Alcazaba, Generalife) + the Albaicín + the Sacromonte.
☆
Albaicin and Sacromonte Guided Tour
: discover this
old arab quarter
of Granada with this
guided tour
.
During his time here Falla wrote the opera
El Retablo de Maese Pedro
 (Master Peter's Puppet Show) and his 
Concierto para Clave y 5 Instrumentos
(Concerto for Harpsichord and five Instruments).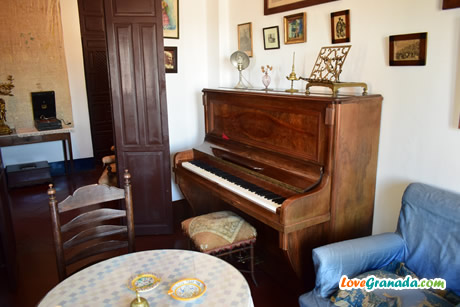 The composer participated enthusiastically in the rich cultural movent of the city together with his friend
Federico García Lorca
and many other famous artists and intellectuals.
More than 70 years after the departure of the great Spanish musician to Argentina, his house in Granada was opened to visitors as a museum.
All
his personal belongings
are displayed as he left them that day, since the composer was planning to return soon.
The Spanish writer José Bergamin asked him: "When do you think you will be back, maestro? He replied: "When all the Spaniards have finally reached an agreement".
That was on September 1939 when the Spanish Civil War had already started. Falla traveled to Argentina, where
he died on September 1946
.
Manuel de Falla left Spain after his friend
Federico García Lorca
was murdered in Granada
. He left behind his piano, his desk, his clothes and many other belongings that visitors can now see.
This amazing
collection of personal belongings
provide visitors useful insights about Falla's personality.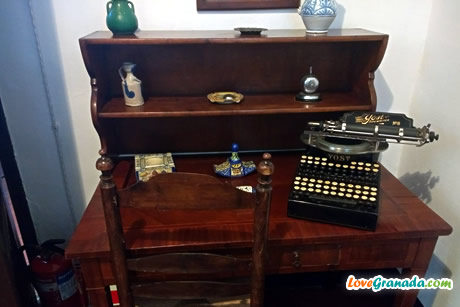 There are also some gifts he received from famous Spanish artists, like paintings from
Pablo Picasso
and Ignacio Zuloaga, or letters and drawings from Federico García Lorca and Hermenegildo Lanz.
The
most valuable
ones are kept in the Auditorium, which is next to the house. This exhibition is open Monday to Friday in the mornings and it is free.
Granada's Auditorium, which is named after the famous composer, offers amazing views of the city.
On the second floor, the
Manuel de Falla Archive
holds many of his documents and his library. This is one of the best archives you will find about this historic period in Spain.
Manuel de Falla Museum Entrance Fee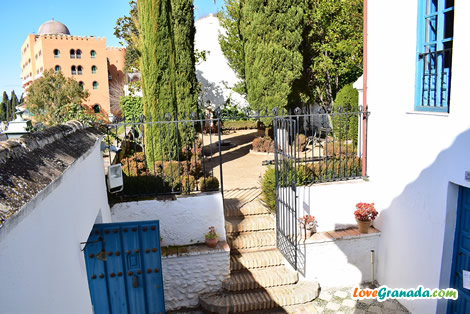 The guided visit can be booked in English and French via email casamuseomanueldefalla@granada.org or telephone 649 055 947.
General admission: 3 euros.
Reduced fee: 1 euro (for students, pensioners and residents).
Free on Wednesday morning before 11:00h.
Manuel de Falla Museum Opening Hours
Visits to the House Museum of Manuel de Falla are guided. It takes about 40 minutes. Please, note that the last entry is about 30 minutes before closing time.
From October to May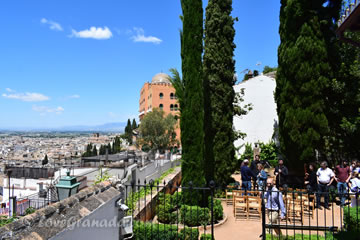 Tuesday to Saturday: from 10:00 to 17:00h.
Sundays: 10 to 15h.
Closed on Monday and Bank Holidays.
June and September
From Tuesday to Sunday: 9:00 to 14:30.
Closed on Mondays and Bank Holidays.
July and August
From Tuesday to Saturday: 9:00 to 14:30.
Closed on Mondays, Sundays and Bank Holidays
Contact Details and How to Reach the Museum
How to Get to the Manuel de Falla Museum
You can reach the museum in
Alhambra Bus
, the route C30, C32 and C35. Bus stop: 'Carmen de los Mártires'.
Contact Details
Address
: Manuel de Falla Museum, Paseo de los Mártires s/n, 18009 Granada.
Telephone
: 958 222 188.
You Might Also Be Interested In
Page Updated: May 17, 2022
©
Copyright
• LoveGranada.com • Any use of the content, including copying of it in whole or in part is prohibited.