Plaza Nueva in Granada – the Main Old City Square with Historic Buildings
Despite its name Plaza Nueva (New Square), it is
the oldest square in Granada
and lies between the modern centre and the
Carrera del Darro
.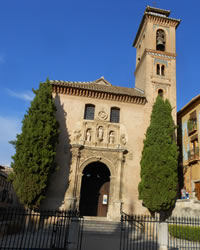 A
good way to get to know Granada
and its history is
by taking a tour
. There are several interesting
free and private
tours offered by Civitatis:
Free Tour of Granada
: What better way to get to know the hisotric centre of Granada than on a
free walking tour
with a local expert guide?!
Private Tour of Granada
: Discover the hidden treasures and secrets of Granada
exclusively just for you
and your partner, friends, or family.
From Plaza Nueva in Granada, you can walk up to the
Alhambra
or sit in one of the terraces and
have a beer
after visiting
Granada's monuments
.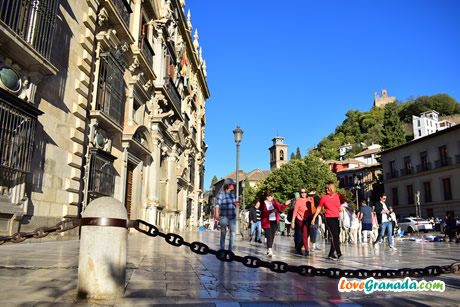 Around the square are
several important buildings
such as the Royal Chancellery and the House of Pisa, and nearby is the
lively Calle Elvira
, from where you can reach the
Albaycin
A Little Bit of History
The Plaza Nueva was formerly one of the most important parts of the city where various tournaments, games and bullfights were held.
Spread over the Darro River, which now runs underground, it was founded in the
Christian era
.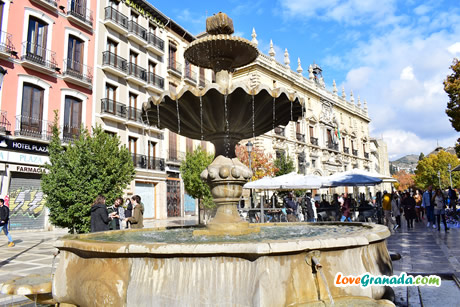 Once the
bridge of al-Hattabin
(Bridge of Loggers) on the River Darro joined the Plaza de San Gil with the current Cuchilleros.
In 1499
, the bridge was widened with a brick arch made by the moor Ali de Mediana, but it was not enough to support a great number of people crossing the river, and
in August 1506
the formation of the square was authorized.
The Plaza Nueva was initially laid out as far as the slope of the Gomerez, but it was later extended to the modern Plaza of
Santa Ana
,
completed in 1515
by the mason Miguel Sanchez de Toledo.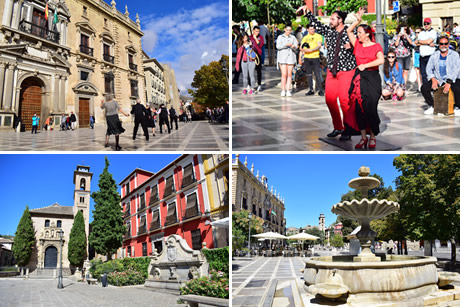 The Plaza Nueva has been and remains a genuine representation of Granadian life.
In the summer, the Plaza Nueva is a good place to have a drink on the terrace. It's also a good area for young people to stay in a hotel or apartment as it is near
pubs and bars
.
Where is Plaza Nueva Located?
During your stay in Granada, you will pass by this square more than once, when you go or come from somewhere, as it is located in the centre of the city, near
the Cathedral
and
Isabel Catolica Square
.
How to Get to Plaza Nueva?
You can reach Plaza Nueva
by bus routes 4, 8, 11, 21, 33 to Gran Via 1, or taking buses number C31, C32, C34 to Plaza Isabel Catolica. For more information, see
Granada Buses
.
You Might Also Be Interested In
Page Updated: Aug 13, 2020
©
Copyright
• LoveGranada.com • The reproduction of the whole content or parts of it is prohibited
Personal data
protection policy
.
Opinions about Plaza Nueva in Granada
Bar La Hacienda Plaza in Plaza Nueva
A week ago we visited Granada, Malaga and Cordoba. In general my vacation was very good. Althrough I would like to complain about one bar/tapas/restaurant named "La hacienda plaza", plaza Nueva n 3 Granada.
I got a bill where they coundn't justify the price for the drinks because it was not indicated on the card nor the bar, in addition prices which are mentioned on the card are increased with 20%, finaly we eat a tapaz and where realy very sick for different days.
I asked a compains form but they didn't give it to (Alfons).