Manuel de Falla Museum in Granada - Very Cosy, Cultural and Humble Place
The museum is located in the Anteque-pox Alta, in the Carmen del Ave María, near the Alhambra. 70 years later, after the departure of the old musician to Argentina, his house in Granada reopened its doors after the restoration.
It was flooded with personal items, many of them have never left the house, probably because the composer was planning to return soon.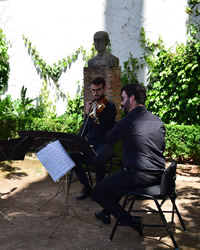 Bergamin, who saw him taking the boat, asked him: "When you think back, maestro? He replied: "When all the Spanish have agreed" (Falla traveled to Argentina, where he died in Alta Gracia, in the Sierra de Cordoba on September 14, 1946).
Manuel de Falla left Spain fearing that he could be murdered as his friend
Federico García Lorca
. His piano, his desk, bed and other items were left in the house.
It also contains many of the gifts he received: figurines of Picasso, some presents from Miguel de Unamuno, a picture from Daniel Vázquez Days, etc.
Entrance Prices and Opening Hours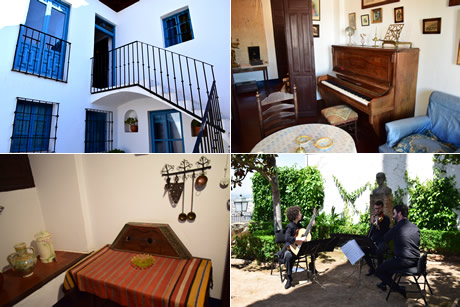 The price of general admission is
3 euros
. 1 euro reduced price for students, retirees and groups by appointment.
From September to June
The museum is open from Tuesday to Friday from 09:00 to 14:30 hours (the last visit being at 14:00) and from 15.30 to 19:00 hours (the last visit being at 18:30).
On Saturday and Sunday from 10:00 to 14:30 hours (the last visit at 14:00).
July and August
From Wednesday to Sunday, from 9:00 to 14:00. Last visit being at 13:30 hours.
Contact Details and How to Reach the Museum
You can reach the museum in
Alhambra Bus
, the route C30 or C32, bus stop 'Carmen de los Martires'.
Address: Manuel de Falla Museum, Paseo de los Martires s/n, 18009 Granada.
Phone: 958 222 188.
©
Copyright
•
LoveGranada.com • The reproduction of the whole content or parts of it is prohibited
Personal data
protection policy
.
You Might Also Be Interested In
Opinions about Manuel de Falla Museum
Vitit to Manuel de Falla Museum
Great place to visit, and a great guide with delightful explanations of the composer's life and work.