Science Museum in Granada - Interactive Museum, a Pure Enjoyment for Any Age
The trip to Granada can be completed with an experience that makes us to participate, is Parque de las Ciencias (Science Park), the interactive science museum where everything is designed for participation and enjoyment at any age.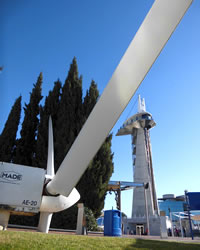 Science museum
has several exhibition spaces where you can better understand the world we live in, check physical phenomena such as gravity, the motion of the earth, do experiments.
Science Museum has several areas or different rooms starting from the conception of the universe and the cosmos to the fascinating phenomenon of life that is contained in the Biosphere. There are many activities and attractions for children.
In the planetarium you can visit the Astronomical Observatory that has the 75 cm telescope for observing the universe.
In the Biosphere Room you can follow the movement of the piranhas, count the population of the world in real time or see human DNA.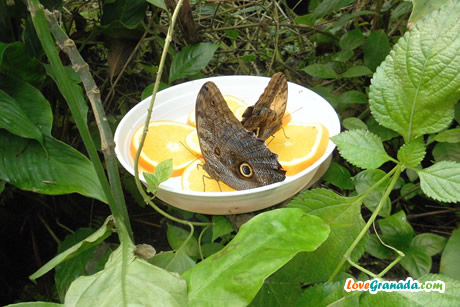 The Perception Room offers the opportunity to play with sound and light, flying thanks to the reflection of our image in the mirror.
In the Explore Room children from 3 to 7 years old can play with more than 20 science experiences.
You can climb the observation tower 50 m high, is a viewpoint of Granada.
The Science Museum also has a tropical Butterfly, Giant Chess, acoustic modules, water games, the House distorted the botanical tours, etc..
Parque de las Ciencias Entrance Prices
• Museum: general entrance - 7,00 euros, over 65, under 18 and groups over 15 people: 6.00 euros.
• Planetarium: 2.50 euros, Over 65, under 18 and groups over 15 persons: 2 euros.
* Rates subject to possible variation.
More information about the museum in parqueciencias.com
Getting to the Parque de las Ciencias
How to Get to the Parque de las Ciencias By Bus:
Route 5 (Parque de las Ciencias).
Route C5 (Doctor Alejandro Otero).
How to Get to the Parque de las Ciencias On foot:
About 15 minutes from downtown. Drive along Camino de Ronda and from Beltway. Public parking for visitors with reduced prices.
How to Get to the Parque de las Ciencias By Taxi:
Taxi will cost you about 5-7 euros from the centre of Granada (Puerta Real).
Contact Details
Address: Parque de las Ciencias, Avda. of Science s/n, 18006 Granada, Spain.
©
Copyright
•
LoveGranada.com • The reproduction of the whole content or parts of it is prohibited
Personal data
protection policy
.
You Might Also Be Interested In