San Cecilio in Granada - Celebrations of the Day of the Saint of Granada
On 1 February is the day of the Patron of the city of Granada. It is a tradition to visit the catacombs and the Monastery of Sacromonte.
San Cecilio is celebrated on the first Sunday of February, on this day there is a pilgrimage that goes up to the Sacromonte to the catacombs of the saint.
People say that San Cecilio was one of the three envoys, the other two were Isio and Tesifon, sent by St. Peter to Spain for evangelization.
When they were gathered in the catacombs of this mountain with nine other priests they were surrounded by the Romans and martyred.
His disciples wrote the story in a lead sheet and hid it between two stones, one white and one black, that were thrown into the river Darro. Found in 1595, were sent to Rome, where the originals are preserved, in order to confirm its authenticity.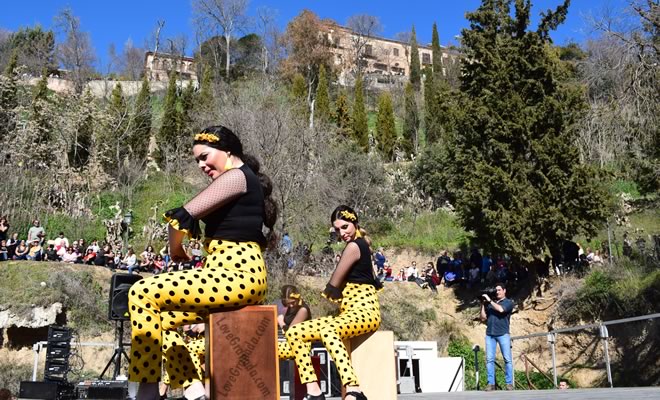 After that date were built an abbey and collegiate near the catacombs.
During the pilgrimage, the girls of marriageable age touch the white stone if they want to get married or touch the other side of the stone if they dont want. So you know, the choice is yours.
San Cecilio is a working day in Granada.
In 2019 the San Cecilio festival is celebrated on February 3 with a civic-religious function near the Abbey of Sacromonte.
How to Get to the Sacromonte Abbey and the Pilgrimage
By Bus
Departure from Plaza Nueva on the bus route C34, or you can take C31, C32, get off at Calle Peso de la Harina (next to the Cuesta del Chapiz, just before the Camino de Sacromonte).
C1 bus does not reach the Sacromonte Abbey. The bus stop Calle Peso de la Harina is about 1000 meters from the Abbey. But it is a very nice walk.
By Car
Neither you can get very close to the Abbey of Sacromonte by car. Drive to the Caretera of Murcia than Camino Viejo del Fargue and park at about 1000 meters away from the Abbey.
©
Copyright
• LoveGranada.com • The reproduction of the whole content or parts of it is prohibited
Personal data
protection policy
.
You Might Also Be Interested In