Sierra Nevada in Summer - Activities, Routes, Hiking and Horse Riding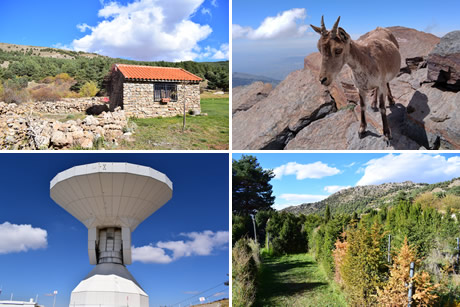 In summer, the peaks of the
Sierra Nevada
change colour from white to green, brown and blue.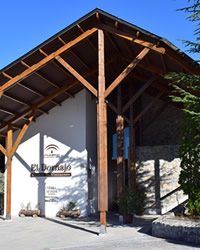 ☞
If you want to
enjoy a special visit
these guided tours offer unique opportunity to discover Granada.
☆
Alhambra + Albaicín + Sacromonte Tour
: a
combination of the complete tour
of the Alhambra (Palaces, Alcazaba, Generalife) + the Albaicín + the Sacromonte.
☆
Albaicin and Sacromonte Guided Tour
: discover this
old arab quarter
of Granada with this
guided tour
.
This is the time to discover its fauna and flora, see its lagoons, walk through the lofty places of these spectacular mountains, and enjoy their tranquillity at the end of the ski season.
English Camps
English Camps are an opportunity to combine language learning with
leisure activities
and sport in nature, and to make friends.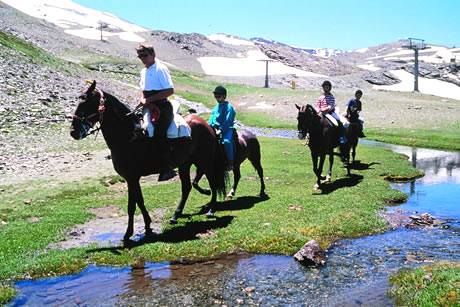 These courses usually last 15 days and are mostly for 7- to 16-year-olds, although this varies with each company.
There are many companies offering these language camps in such a privileged area during the summer.
Some of them are: CL Granada (tel. 958 535 253), Skikamel.com (914 460 221), mamutsierranevada.com (958 486 416).
Prices range from 700 to 900 euros depending on the services offered.
Go Hiking in Sierra Nevada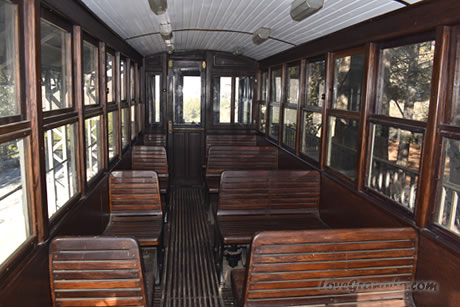 If what you like is hiking, you can explore the Sulayr trail, which crosses the Sierra Nevada.
This route is divided into 19 sections which can be covered over several days, although there are other, smaller paths that you can cover in a single day.
We recommend visiting the Dornajo Visitor Centre, where you can obtain information on many different footpaths, and on accommodation and restaurants in the area.
There you can also take a leaflet or route map of the Sierra Nevada.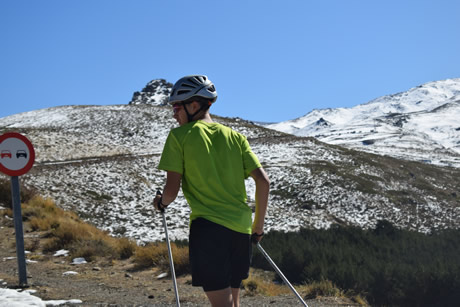 It is located in Carretera de Sierra Nevada Km 23 (Sierra Nevada). Phone 958 340 625.
You can also do horse-riding and mountain biking.
Beginners can rent their material from Borreguiles, located at the top of the Sierra Nevada, adjacent to the beginners' area.
The Sierra Nevada never sleeps. At night, the atmosphere is impressive in the tapas bars, pubs and clubs.
There are activities throughout the year, even when there is no snow. Don't miss it!
You Might Also Be Interested In
Page Updated: Oct 31, 2021
©
Copyright
• LoveGranada.com • Any use of the content, including copying of it in whole or in part is prohibited.