Sierra Nevada Ski Pass - Prices 2021, Calendar and Where to Buy
What is the the Sierra Nevada ski pass? The ski pass is your personal pass that allows you to use the ski lifts. Without this pass you would have to climb to the top of the mountains on foot, you cannot use the facilities, gondolas, chairlifts or cable cars.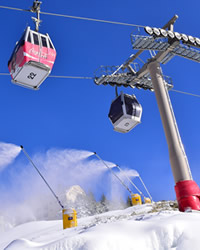 In year 2021 the prices for the season and long term ski passes remain the same as last year but the prices for 1-7 days passes have increased a little bit.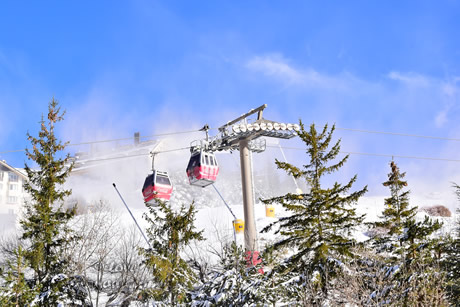 There are
two types of Sierra Nevada ski passes
:
1) Daily 1-7 days passes, consecutive days. There are also half day passes.
2) Long term and season passes, non-consecutive days.
Daily or long term pass covers all ski lifts. There are also ski passes for families.
Sierra Nevada Ski passes for consecutive days are
free for children
under 6.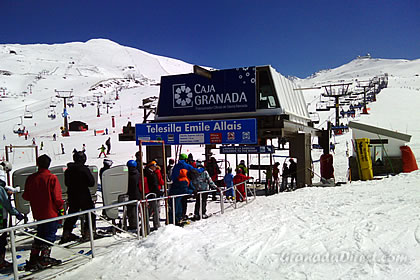 They are also free for 6-12 years old children with disabilities and people over 70 years old. They only have to pay
5 euros
for the insurance.
People with disabilities (33% or more) have a discount.
The cost of the ski pass depends on the age of the skier.
There are 3 categories:
children (6-15 years), adults (16-59 years) and senior (60-69 years).
Sierra Nevada Ski Pass Prices - Consecutive Days, Year 2021
There are
half day to 7 day passes
, the prices are up by 2-5 euros/day this year. You can save 8 euros/day if you buy a 7-day pass.
Prices of the ski passes for non-consecutive days are the same as the high season consecutive days rates shown below.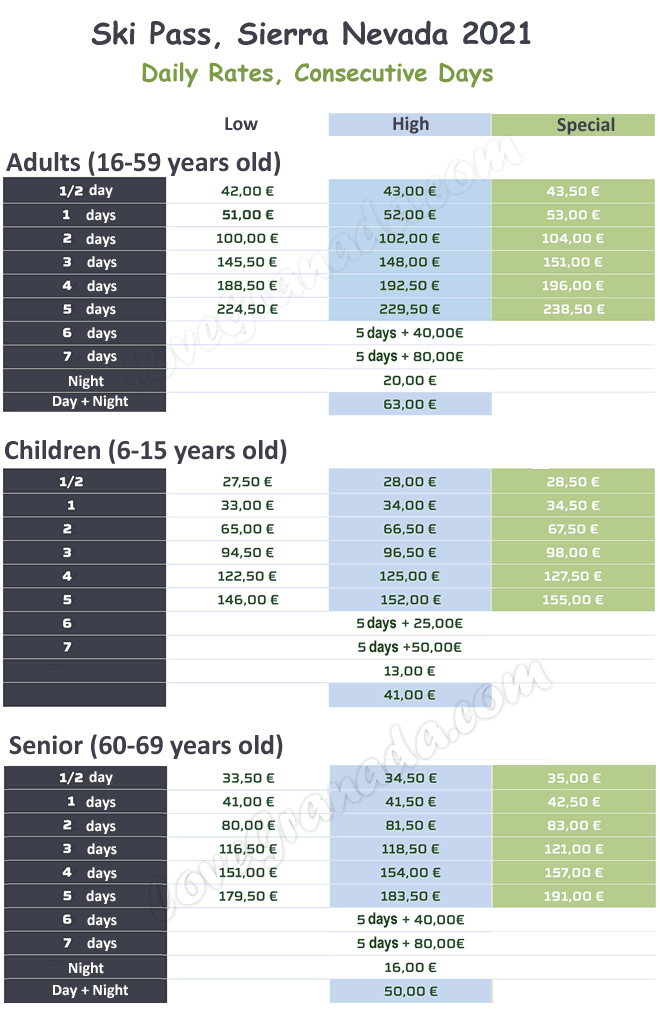 Sierra Nevada Low, High and Special Season Calendar
Sierra Nevada Long Term Ski Passes
Long term ski passes are only for people who have the
Sierra Nevada Club Card
. Prices include insurance and VAT. Ski passes bought with the Sierra Nevada Club Card can not be used by another person.
10, 15, 20 days and Season Ski Passes, Non-Consecutive Days
There are two types of long term ski passes:
seasonal
and
non-consecutive pasess for 10, 15 and 20 days
.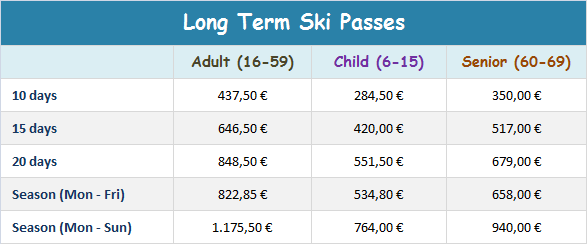 You can buy a pass for the whole season: the price is
764 euros
for children,
940 euros
for senior, and
1175 euros
for adults. If you are planning to
ski
at least 30 days during the season, it is worth buying it.

Where to Buy Ski Passes
In the 2020/21 ski season the Sierra Nevada ski passes
can only be bought online
, not in the ticket office.
You can purchase Sierra Nevada ski passes online in: https://sierranevada.es
Skiing at Night
There are 3.3 kilometers of ski slopes equipped with modern floodlights for skiing at night.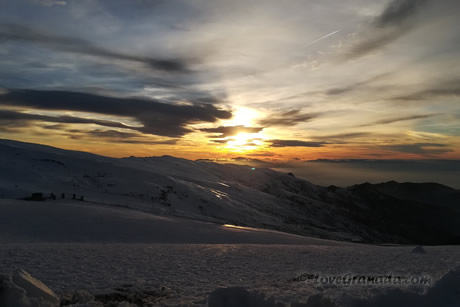 This slope is located between Pradollano and Borreguiles and is called El Rio.
You can enjoy night skiing twice a week: on Thursdays and on Saturdays.
It opens
from 19:30 to 22:00
hours, if weather conditions allow. The last ski lift is at
22:00
.
Normally, the night slope opens one or two weeks after the start of the season.
You can buy night skiing passes at the Ticket Office
from 19:00 to 21:30
hours.
Page Updated: February 14, 2021
©
Copyright
• LoveGranada.com • The reproduction of the whole content or parts of it is prohibited
Personal data
protection policy
.
Opinions about Ski Pases in Sierra Nevada
Stay in the Alpes
Compared to the Alpes it is expensive. Sadly we came high season, with line-ups. Thought it would be better priced. Stay in the Alpes (Robert).
What a shame, nice knowing you... Adiós
What a shame, prices were expensive, now excessive. As a resident of Granada I've been coming to the Sierra regularly for 7 years, but no more. Miserable waiters brimming with "mala folla" and crap apre-ski makes the cost even more unbearable. Nice knowing you, Sierra. Adiós.
Come to Granada but not to ski
Don't come to Granada to ski. The price of the forfaits are insulting for what is less than an average ski resort. The apri-ski is practically non existent, and the waiters in the restaurants (selling crap food at equally exhorbitant prices) give the impression that they hate you.
Come to Granada by all means, it's a lovely city with loads of rustic charm, but ski elsewhere. Madrid is a better option. Sorry Granada, but your lust for profit is killing this resort.
This saving should be passed on to the skiers
I purchased a 4 day ski pass on February 1st at a senior rate as I am 69 years old. My querie is why should we pay so much money when there are less than half the lifts open.
I am guessing that the reason for this is that as there are less people in the resort due to the lack of snow, the resort is saving money by closing down over 13 lifts.
I feel this saving should be passed on to the skiers with a reduction on their lift passes and then be given a refund accordingly.
I am retu
ing to Sierra Nevada the second week in March. I welcome your views. Thank you (Alan).