Granada Transport - Buses, Trains, Airport, Taxis, Car Hire and Parking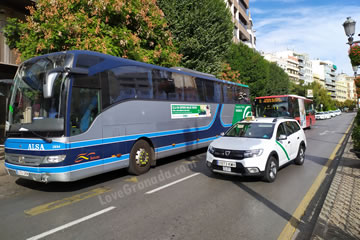 Granada city has good public transport: urban and intercity buses and also a tourist train. A taxi is also a cheap option to move around the city, to cross Granada from one end to another costs 15-20 €.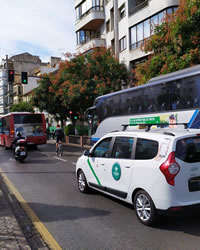 The cheapest option to reach Granada from another city in Spain is by bus or by train. The bus costs 5-14 € to Malaga and the train is 35-50 €. Renting a car is a good option if you will travel in the province, not in the city.
There are direct flights to London, Milan, Berlin, Madrid, Barcelona and other cities. You could fly to London for as little as 22 € in low season.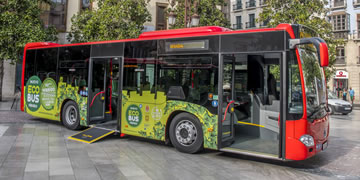 Information on Granada buses, Granada bus station, Alhambra buses, network maps, bus fares, discounts and timetables.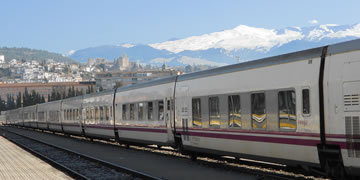 Information on trains, the high-speed trains, where to buy train tickets, Granada train station, parking, lockers, car rental and phone numbers.
Departures and arrivals, taxis, flights, connections, airlines, parking, where to buy plane tickets and how to get to Granada Airport.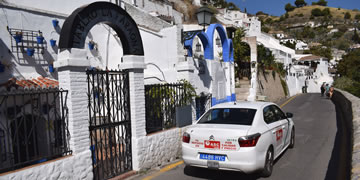 Taxis in Granada: types of taxis, rates, phone numbres, airport pickup and taxi companies in Granada Airport, train and bus stations.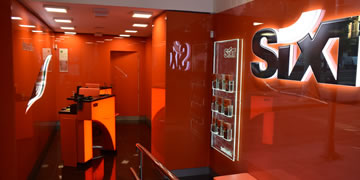 Rent a car in Granada, car hire companies, phone numbers, special offers and discounted rates for car rental in Granada.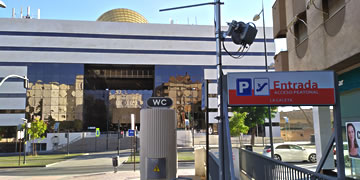 Public parkings openning times, phone numbers and plans, directions, how to get to the parkings, Granada parking rates and free parking.
Where to buy bus tickets, openning times, destinations, services, parking, taxis, restaurants and bars, shops, wifi and luggage lockers.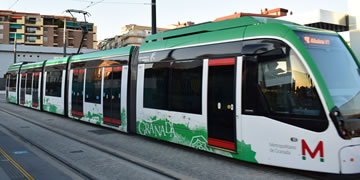 The metro line crosses the capital from North to South passing through Camino de Ronda and connects the city with the Armilla, Albolote and Maracena villages.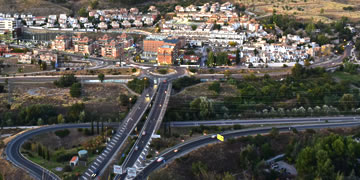 How to get to Granada by car, public transport, by air or from Granada Airport or Train Station, airlines, trains and taxis, which transport to choose.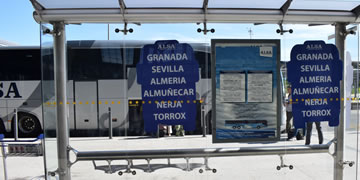 Which option to choose to travel from Granada to Malaga, how to go to/from Malaga by bus, car, train or taxi. Prices, times, where to buy tickets, etc.
In this section you can find all information on transport in Granada: maps of Granada city buses, tickets and fares, travel cards, timetables, telephone numbers, and also comments on Granada transport.
Actualizado: 15/01/2020
©
Copyright
• LoveGranada.com • The reproduction of the whole content or parts of it is prohibited
Personal data
protection policy
.
You Might Also Be Interested In
Opinions about Granada Transport
Difficult to understand the road sign
I've been Granada last Summer and I do love the place. However, since I don't quite understand Spanish and so it is a bit difficult to understand the road sign when I was driving. That's why I've got ticket.