Granada Province - Sierra Nevada, Tropical Coast and Alpujarra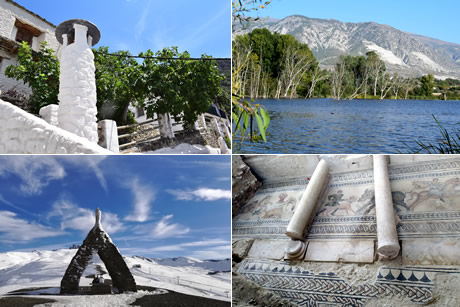 The province of Granada offers a huge variety of climates. One of the mildest weather in Europe in the Costa Tropical, with its
natural beauty spots
, magnificent beaches and tropical plants.
And in Sierra Nevada, the highest mountain range in the peninsula, a highland climate with a unique flora and beautiful white villages.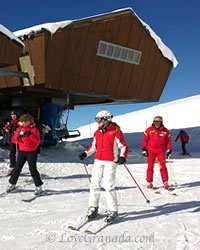 The ski season in Sierra Nevada last usually from November to May, and by the end of the season weather conditions allow you to ski and swim in the same day.
The province is located in the eastern part of Andalusia in the south of the Iberian peninsula, bounded to the north by Jaen, Albacete and Murcia; to the east by Almeria; to the south by the Mediterranean Sea and by the Malaga Province, which it also borders to the west, in addition to Córdoba.
Sierra Nevada offers the visitor very good skiing conditions in Granada and many hiking routes and other activities in the nature.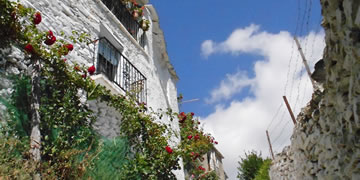 Alpujarra offers magnificent places of incomparable beauty, scenic villages with an unique architecture dating from its Moorish times.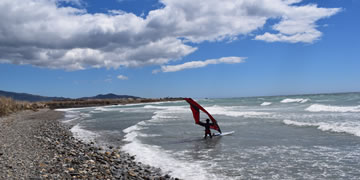 Costa Tropical of Granada is famous for its natural beauty, tropical beaches where the mountais meet the sea, and its mild climate all year round.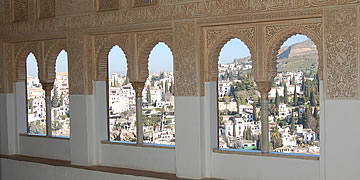 Population, flora and fauna, climate and geography, best time of year to visit Granada, medical care and other information about Granada.
The province of Granada has an area of 12,531 square kilometres and is characterized by a succession of hills and valleys and the coastal strip.
The main rivers of the province of Granada are the Genil, itself a tributary of the Guadalquivir, and its tributaries: the Darro, Monachil, Dilar, Alhama, Cazin, Cutillas, Moro and Velilla. Other important rivers are the Guadalfeo and Ugijar.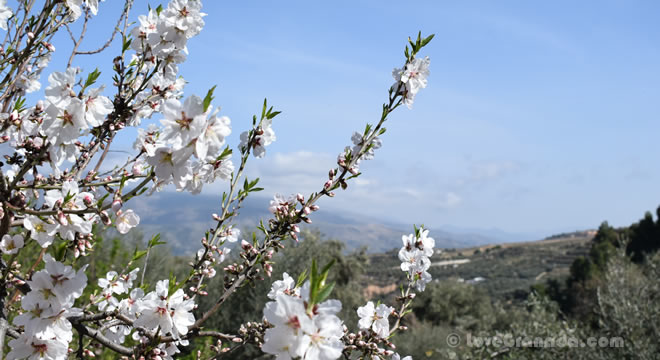 Granada province has the richest climatic and geographical variations in Spain, from the vegetation found in the
Sierra Nevada
to the
tropical coast of Motril
, where winter temperatures can reach 15C, whereas in some villages of the Sierra Nevada the temperature can sink to 10C below zero.
Granada Province offers such variety, unmatched by any other region of Spain. It has snowy mountains with the best ski resorts, and beautiful plains such as those of Loja and Motril, Guadix and Baza.
©
Copyright
• LoveGranada.com • The reproduction of the whole content or parts of it is prohibited
Personal data
protection policy
.
You Might Also Be Interested In