Granada Tapas Bars with Great Atmosphere and Quality Delicious Food
A beer or a wine in Granada is necessarily accompanied by a small plate of food, a small sendwich, etc. This is called "tapiya" or "tapas" and is on the house.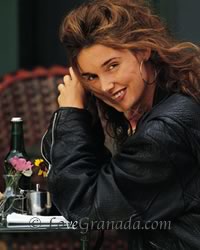 A
good way to get to know Granada
and its history is
by taking a tour
. There are several interesting
free and private
tours offered by Civitatis:
Free Tour of Granada
: What better way to get to know the hisotric centre of Granada than on a
free walking tour
with a local expert guide?!
Private Tour of Granada
: Discover the hidden treasures and secrets of Granada
exclusively just for you
and your partner, friends, or family.
Some of the most typical tapas in Granada are 'la bomba' - baked potato stuffed with spicy minced meat; 'requete' - melva Salad with red pepper; 'pipirrana' - a salad of cucumbers, tomatoes, peppers and onions; 'remojon' - pipirrana with cod, sour orange and marinated olives.
Tapas bars in the Plaza Nueva and Surroundings
It is a busy area in terms of tapas bars in Granada, both day and night, with a good selection.
Some recommended tapas bars:
Bodegas La Mancha
Ham legs hanging from the wall, jars behind the bar, red wines from Jumilla and very cheap sandwiches (Address: Joaquin Costa 10).
Antigua Bodega Castaneda
A beautiful local of the nineteenth century decorated with antique bottles, for tapas, their sausage snack or even you can eat for little money (Address: Elvira 5).
Bodegas Castaneda
A bar with very good tapas and wine, and just around the corner is another classic, Los Canos (Address: Almireceros 3).
La Gran Taberna
Located on the Cuesta de Gomerez 2, where you can try the most typical and delicious tapas as a "montaitos, salmon with avocado or stuffed omlets.
Julio
Serves its legendary breaded eggplant and anchovies (Address: Hermosa 5).
Garcia
Typical barecillo of globetrotters and other wonderful tapas (Address: Cerrajeros 5).
La Trastienda
Founded in 1836 in a secluded room, behind the counter of the old grocery, where the best are the sausages, cheeses and pates (Address: Cuchilleros 11).
Carmelo
At the end of Reyes Catolicos street, its great specialty is bull tail (el rabo de toro) (Address: Colcha 3).
Casa Pepillo
In the Carrera del Darro, with very typical local tapas like meat in sauce, crumbs and rice (on Sunday) and wines.
Tribuna
If you continue by Carrera del Darro (way of the Paseo de los Tristes) will see the first bridge and the famous Tribune.
Via Colon
Via Colon bar with a wonderful terrace overlooking the cathedral, but they abuse frozen food, even bread is frozen, the portions are tiny, very slow service (Address: Gran Via de Colon 13).
Bodegas Espadafor
On the same road, has the typical decoration of the traditional wineries, with mosaic tiles, where you can try tapas like marinated Moorish meat or snails in almond sauce with mint.
Bares de Tapas in Puerta Real and Recogidas
The Casa Enrique (Acera del Darro, 8), one of the most beautiful bars in Granada, with more than a century old, which serves a superb cured ham, besides having a good selection of Andalucian and Rioja wine.
Las Prensas
Serves probably the world's largest tortillas (omlets) (Address: Manuel Gongora 26).
La Castellana
Has three more locations in the city, where they also serve meals (Angel Ganivet 4).
El Capitol
Also called El Limpio, modern appearance.
El Hoces
Decorated with pictures of bulls.
Tapas Bars in Albaycin
This part of Granada is one of the most seductive for its Arab architecture and the animation of its tapas bars.
Some of tapas bars in Albaycin:
Aliatar
Ask for the albaicinera snails and wine of the earth (San Sebastian 4).
El Agua
A good place for a beer, wine or cheese (Placeta Aljibe del Trillo 7).
El Ladrillo
Is recommended for its fish tapas (Virgen de Fatima).
La Higuera
In the same place as prevous bar.
Lara, Yunque, La Romeria
In the Plaza San Miguel Bajo there are several bars that are worthwhile for the fried fish, Alpujarras loin, eggplant or patatas a lo pobre (potatoes to the poor).
Cuevas del Albaycin
In Caldereria Nueva, which has good tapas, daily menu at reasonable prices, great pizzas and drinks;
Casa Juanillo
Has a beautiful view and where you can also eat tapas (only open for dinner), modest, is visited mainly by people from Granada, here you can enjoy homemade dishes: Sacromonte omelette, shrimps, patatas a lo pobre, and so on (Camino del Sacromonte 83).
Tapas Bars in Paseo de los Tristes
On the banks of the river Darro are located bars with terraces at the foot of the Alhambra in the spring and summer are a delight. One of the best bars in the city, Puerta del Vino, has good music, great prices and amazing tapas at any time of day or night, for example, the requete. Other locations are
Rabo de Nube
,
La Fuente
and the beautiful inn 1899.
Tapas Bars on the Campo del Principe and Realejo
Is the area that remains in the bottom of the Alhambra, opposite the Carrera del Darro, and is usually very popular especially in good weather. Here you can go to the
Los Martinetes
, with their croquetas and their "flamenquines" Jamon de York y queso empanado y frito,
El Flaquillas
,
Altramuces
or to
Ocana
(Placeta Fatima), better known as El Sota and too modernized inside, have a reputation for snails.
In the same Campo del Principe, several very similar but all deserve a visit, as
Patio Rossini
,
Jose Maria
,
Callejo
,
Laureles
,
Cristobal
,
La Esquinita
, where you should try their shrimp salad.
La Ninfa (Campo del Principe 14, Tel: 958 229 630) Bar restaurant specializing in pizza and fresh pasta, also have fresh meats and fish. 4 floors, walls covered with traditional ceramic crafts, and a roof terrace, good atmosphere, it is worth visiting.
Tapas Bars in Plaza de Toros
One of the newest areas of Granada is located in the basement of the Plaza de Toros. Here you will find restaurants and tapas bars in Granada like
Tendido 1
, decorated in modern bullfighting plan, have good snacks, stuffed peppers and it should be noted that it is open from 9:00 am to 2.00 h in the morning.
Another place is
La Gran Taberna del 12
, a good place for tapas (anchovies stuffed with Iberian ham, scrambled oxtail), assortment of quality wines and a restaurant decorated with prints of paintings of Gaya. Open from 10.00 to 3.00 h in the morning.
Other premises are
Tercer Aviso
,
Ole y Ole
, both with a good selection of tapas and with the peculiarity that at night they become bars.
You Might Also Be Interested In
Page Updated: Mar 07, 2020
©
Copyright
• LoveGranada.com • The reproduction of the whole content or parts of it is prohibited
Personal data
protection policy
.