Practical and Useful Information about Granada to Help you Plan your Trip
We have compiled information and practical advice that can be useful before or during your stay in Granada.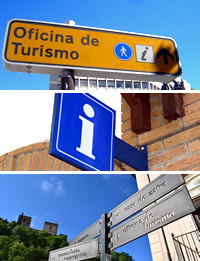 ☞
If you want to
enjoy a special visit
these guided tours offer unique opportunity to discover Granada.
☆
Alhambra + Albaicín + Sacromonte Tour
: a
combination of the complete tour
of the Alhambra (Palaces, Alcazaba, Generalife) + the Albaicín + the Sacromonte.
☆
Albaicin and Sacromonte Guided Tour
: discover this
old arab quarter
of Granada with this
guided tour
.
What to see in Granada, information on how to get to Granada, tourist offices, useful telephone numbers, faq, city card, maps, history of the city and the province, bus station and other services.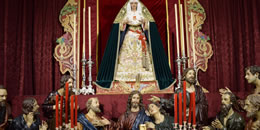 What to see or what to do in Granada, the most important places and monuments, entertainment, festivals, what you can not miss in your visit to Granada.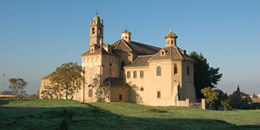 Most interesting and important places to visit in Granada in 1, 2 or 3 days, opening hours, prices and discounts, the best route to the sites and recommendations.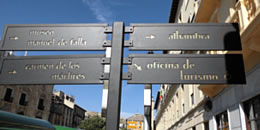 Tourist offices in Granada that offer visitors information on monuments and museums, things to do and places where to eat. Location and opening hours.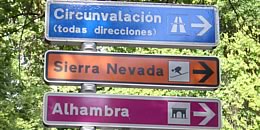 How to reach Granada center from the Bus Station or the Airport, different methods of travel to Granda: car, train, taxi, bus and airplain.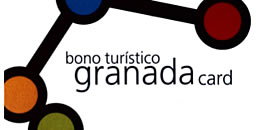 What's city card, when is worthy to buy it, its advantages, where to buy and collect, hotels and restaurants included, Granada city card for kids.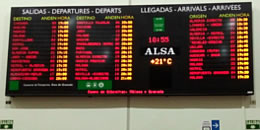 Practical tourist information to travelers, where to buy tickets, telephone numbers, companies operating in Granada Bus Station, where to eat and lockers.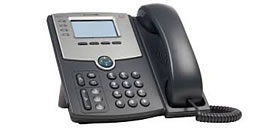 Useful telephone numbers and addresses of police, hospitals, emergency and health centers, post offices, transportation and tourist offices.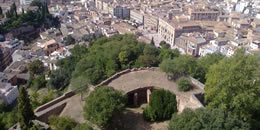 Arab invasion in 1237, the constitution of the Kingdom of Granada, splendor of Christian culture during reign of Charles V, Gothic and Renaissance architecture.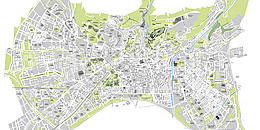 Touristic map of Granada that shows location of the monuments and most beautiful corners of Granada with links to complete information about these palaces.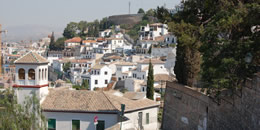 A set of display photos featuring key landmarks in Granada, street photography, landscapes and photos of famous Granada landmarks.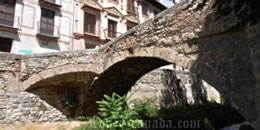 Reviews and opinions about Granada posted by real travelers, useful travel advice tips on where to go and what to see, where to eat, drink and relax.
You Might Also Be Interested In
©
Copyright
• LoveGranada.com • Any use of the content, including copying of it in whole or in part is prohibited.