Typical Festivities of Salobreña – Activities and Dates
In
Salobreña
, the San Juan Festivities (23-24 June) are celebrated with bonfires on the beach, and those of the Virgen del Carmen (around 16 July) with festivals, sea processions, concerts and activities.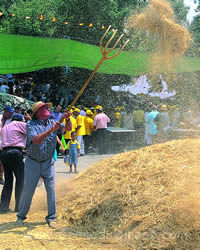 The latter, being a sea festival, has a special significance in the fishing district of La Caleta.
The typical festivities of the
province of Granada
are also celebrated, such as the Day of the Cross (3 May), during which crosses made of flowers are displayed and stalls are set up, with music and bars, and with tapas and drinks being served in the most traditional neighbourhoods.
San Juan and San Pedro
Dates: 24-29 June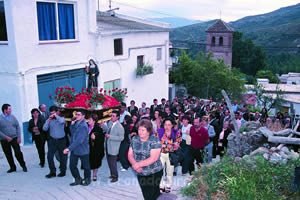 This local festival is celebrated with musical performances, a lively atmosphere and many people attending from nearby towns.
Easter
During Holy Week in Salobreña, several processions pass through its streets with great devotion on the part of the locals.
In these sacred days of the Passion, the Procession of Solitude on Good Friday stands out, in which only the women participate.
Virgin of the Rosary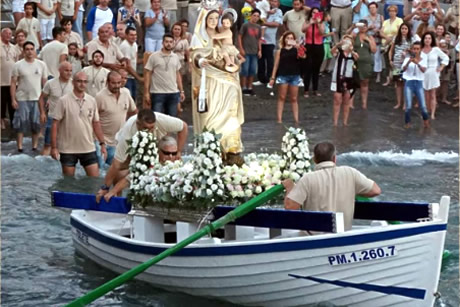 Dates: 7-8 October
The Virgen del Rosario is the patron saint of Salobreña. This festivity is celebrated with a traditional pilgrimage on the beach, concerts at the Castle, and a craft market in the Paseo de las Flores.
Summer in Salobreña
During July and August many visitors come to Salobreña to enjoy their
holidays by the sea
.
The programme 'Summer in Salobreña' has been developing over the years and already offers a variety of concerts of various styles on the beach and in the park. There is also a theatre in
the Castle
and children's activities.
©
Copyright
• LoveGranada.com • The reproduction of the whole content or parts of it is prohibited
Personal data
protection policy
.
You Might Also Be Interested In