Alhambra Phones Numbers - Tickets, Tours and Customer Service
The Alhambra Tickets
You can
buy tickets in advance
from one day to three months before the visit by calling +34
858 889 002
. Payment is made by credit card.
Telephone of the Alhambra Trust
You can contact the Trust (Patronato) of the Alhambra and the Generalife in the following numbers: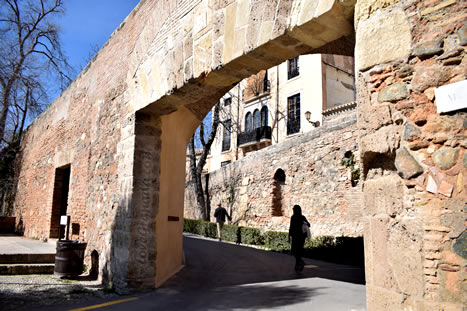 ▸ Alhambra Trust:
958 027 900
.
▸ Visitor Information:
958 027 971
. It offers general information about the Alhambra.
Phone Number of Alhambra Buses Customer Service
For information on routes, timetables, fares, lost property or any other information related to
the Alhambra
buses you can call free number
900 710 900
.
Alhambra Tickets with Granada Card
The
Granada Card
includes admission to the major sights of Granada, travel in the city buses, Granada tourist train and also includes the entrance to the Alhambra.
You can buy the Card by calling +34
858 880 990
.
Alhambra Guided Tours
There are many companies that offer guided tours of the Alhambra.
Some
other
companies are: Guias Granada - (00 34) 958 225 226, Visitar Granada - (00 34) 958 535 872, Cicerone Granada - (00 34) 607 691 676, Granada a pie - (00 34) 958 56 34 76
Page Updated: June 19, 2020
©
Copyright
• LoveGranada.com • The reproduction of the whole content or parts of it is prohibited
Personal data
protection policy
.
Opinions about Alhambra Phone Numbers
Cannot book the Alhambra from outside Spain
We cant book the Alhambra in advance from outside Spain. Ticketmaster refuses to acknowledge there is a problem but just look at their facebook page. Can you not set up your own website for booking as people from around the world are really disappointed (Frances).