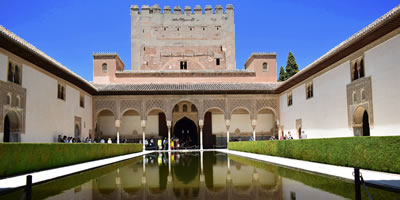 All necessary information to organize your visit to the Alhambra: palaces, prices, tickets, maps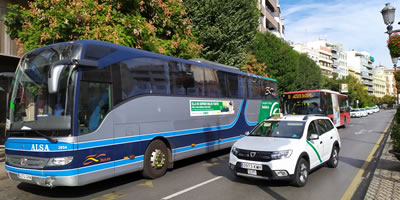 Buses, trains, flights, taxis, Train and Bus Station, Granada Airport, car rental and driving directions.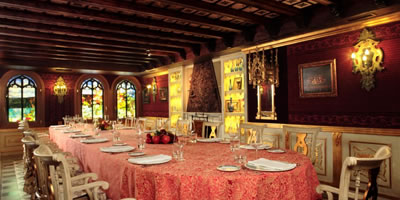 Romantic restaurants, tapas bars and pubs, tea rooms and cafes and tipical cuisine from Granada, Spain.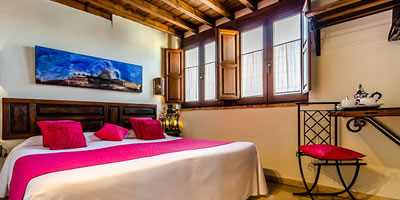 Romantic hotels in historic centre close to the Alhambra, rural houses with swimming pools and gardens.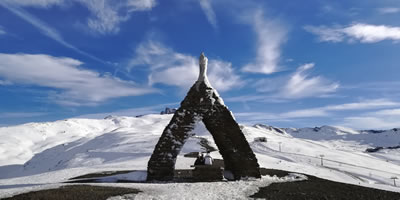 The province offers the mountains, the magnificent beaches & the most moderate climate in Europe.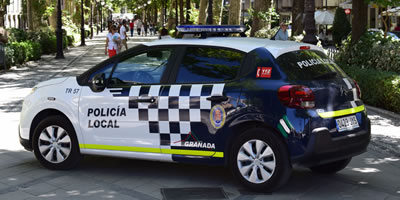 Tourist offices, bus station, how to get to Granada, history, services in Granada and Granada Card.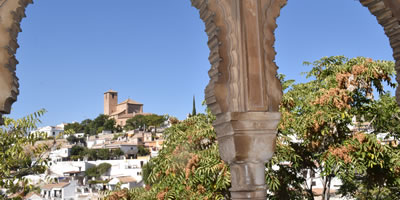 The most important & interesting monuments of Granada City, history, opening hours, prices, maps and how to get there.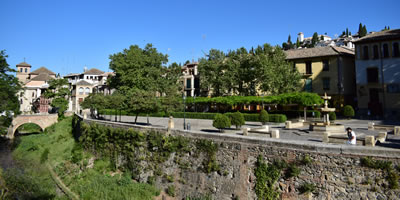 The most beautiful spots in Granada, Spain: Realejo, San Nicolás, Albaicin, Sacromonte, Plaza Nueva, Paseo Tristes ...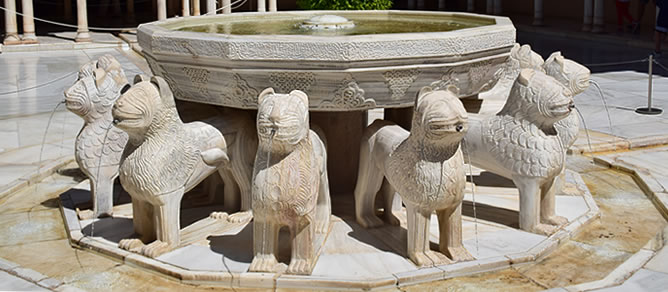 Climate, beaches, mountains, history, population, distances, Granada tourism, travel tips for Granada, Spain.