Granada Accommodation - Rent Property in Granada
Granada offers all types of good-quality accommodation for all budgets. These places to stay are located in quiet areas but never far from the main monuments and attractions of Granada.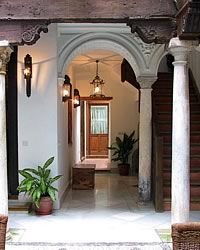 Here you can find a variety of accommodation types in Granada: apartments, rural houses, hotels, property rental for holidays, and family or student accommodation.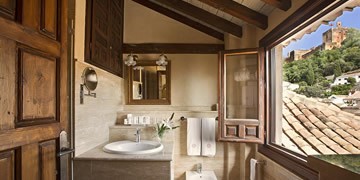 Charming hotels offering attractive prices, providing quality customer service and all facilities to meet the needs of any holidaymaker.
Rural houses that offer a spectacular view of the mountains or sunny beaches, quality country homes with swimming pool and garden.
Inexpensive or top-quality apartments in Granada for your holidays in a quiet area that will provide you with all your requirements.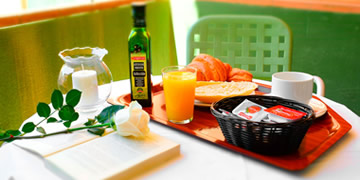 Hostels for students, families and backpackers looking for cheap Granada accommodation in Albaicin, Realejo and other central districts.
Some accommodation in Granada offers rental for larger groups of 20 or more people. Also, there is luxury accommodation available for weddings or business functions.
Remember that on weekends from Easter to July it is difficult to find accommodation in Granada, unless you have booked a few weeks ahead.
If you arrive in the city on a Saturday or Sunday and cannot find a place to stay, try in the surrounding villages such as Santa Fé (4 km from Granada) or Huétor Vega (1 km from Granada), where there is usually no problem and the hotels are somewhat cheaper.
Contact the owner directly. There are no agents or commission.
What cheap accommodation would you advise: hostel, hotel or camping car?
What cheap accommodation would you advise: hostel, hotel or camping car? A mobile home can cost you 100-150 euros per day. It is cheaper to rent a hostel, apartment or house that can cost you 40-70 euros per day. If you do not visit in winter, camping is a cheaper option.
©
Copyright
•
LoveGranada.com • The reproduction of the whole content or parts of it is prohibited
Information Related to the Accommodation in Granada
Opinions about Granada Accommodation
Hostal la Princesa in Granada
In early June we stayed in the Hostal la Princesa in Granada, San Matías 2-1 (Plaza Mariana Pineda) and we were extremely dissatisfied! We didn't sleep at all. We waited till 5 am and then went to catch our train - with no sleep at all.