Granada Tourist Map - Monuments, Streets, Districts in Granada City Center
Granada map showing the location of of the Alhambra, Generalife, Cathedral, Albayzin, Realejo and other places, squares, streets and districts, parks and gardens in Granada.
Amplify the tourist map to see the museums, monuments, viewpoints, churches, monasteries, convents and abbeys of Granada.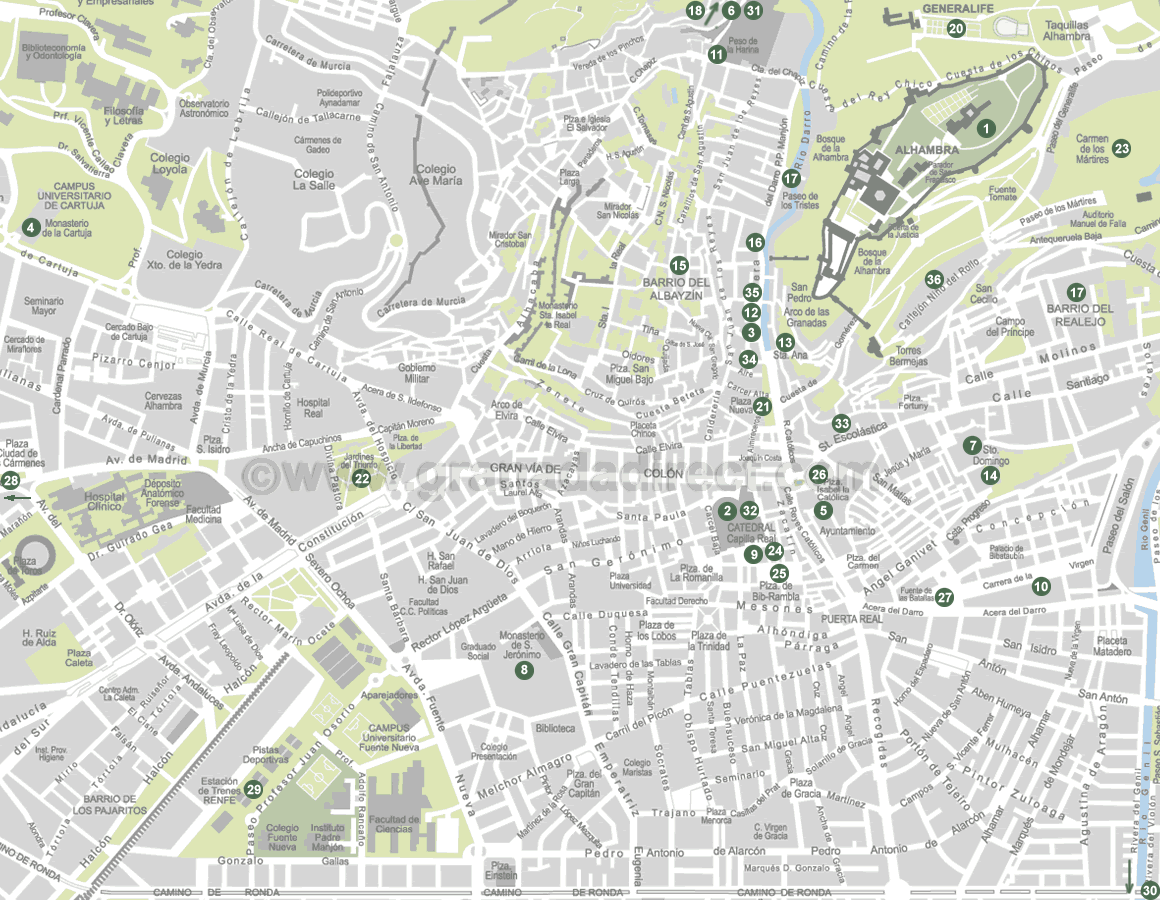 Location of the bus station, Granada train station, university campuses and schools, rivers and hospitals.