Holy Tuesday in Granada - 12 April 2022
The festivities start once again from the Zaidín on Tuesday, with the procession of the '
Santísimo Cristo de la Lanzada and María Santísima de la Caridad
' at 16:35.
☞
Use this
opportunity to experience Spanish culture
, enjoy a genuine performance by renowned flamenco artists.
☆
Flamenco Tablao Jardines de Zoraya
: let yourself be seduced by
flamenco and the exquisite gastronomy
, enjoy music and dance while discovering the taste of Granada.
☆
Flamenco Show at La Soleá
: enjoy a
unique atmosphere
, experience and feel the tradition and passions of flamenco.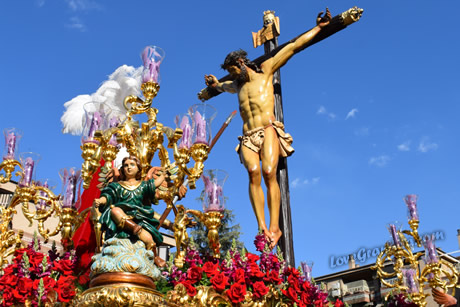 And many expectant people congregate in the
Plaza Nueva
, waiting to see the procession of '
Nuestro Padre Jesús del Gran Poder and Nuestra Señora de la Esperanza
' at 18:35.
There is an amazing atmosphere when these impressive icons come out of the church of
San Gil and Santa Ana
.
If you stay in the
Plaza Nueva
, you will see another procession: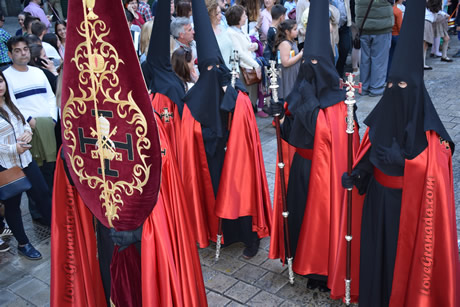 '
Nuestro Padre Jesús de la Amargura and Nuestra Señora de los Reyes
', which leaves at 17:00 from the chapel attached to the temple of San Juan de los Reyes (the first catholic church blessed by
Isabel and Fernando
in Granada).
Finally, in Realejo, the last procession of the day leaves from the most important church of the neighbourhood, Santo Domingo.
You can see the
cofradía
of the '
Señor de la Humildad y la Virgen de la Soledad
' at 19:15.
Processions, Places and Schedules, Holy Tuesday in Granada, 12 April 2022
☞
To get to know everything
the city has to offer
, you can reserve a
guided tour
.
☆
Free Walking Tour of Granada
: tour this beautiful city, enjoy a
unique experience
and discover the rich history of Granada along the way.
☆
Granada Tourist Train
: discover the historic neighbourhoods of Albaicín and Realejo in a
fun and enjoyable way
.
A
good way to get to know Granada and the Alhambra
is by taking a guided tour.
Alhambra Guided Tour
:
Discover
the incredible history and architecture of the impressive Alhambra with a passionate guide.
Includes everything
: the Nasrid Palaces, Generalife, Alcazaba, etc.
Alhambra + Albaicín + Sacromonte Tour
: See the
Alhambra from a new perspective
, visit
all its palaces and gardens
+ the neighborhoods Albaicin and Sacromonte.
These are the
routes of Holy Tuesday, 12 April 2022
. This year Holy Tuesday traditional route is modified to avoid narrow streets.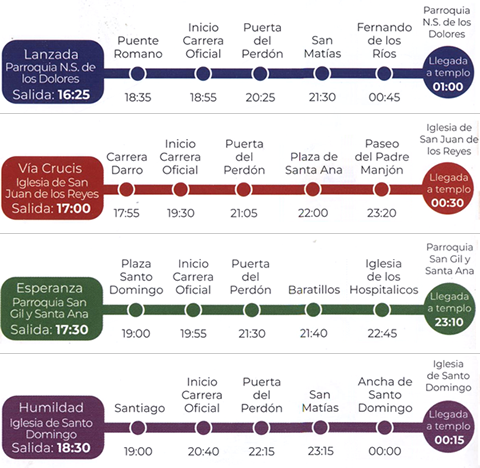 You Might Also Be Interested In
Page Updated: Apr 10, 2022
©
Copyright
• LoveGranada.com • Any use of the content, including copying of it in whole or in part is prohibited.