Holy Tuesday in Granada - 12 April 2022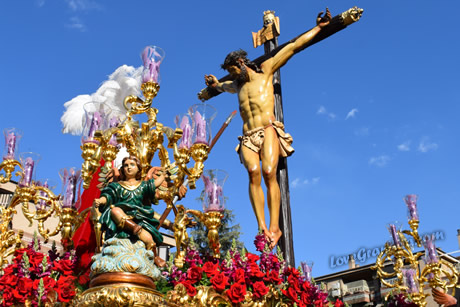 The 2021 processions have unfortunately been suspended. Here you can recall how Holy Tuesday has been celebrated in previous years and
give your comments
.
The festivities start once again from the Zaidín on Tuesday, with the procession of the '
Santísimo Cristo de la Lanzada and María Santísima de la Caridad
' at 16:35.
And many expectant people congregate in the
Plaza Nueva
, waiting to see the procession of '
Nuestro Padre Jesús del Gran Poder and Nuestra Señora de la Esperanza
' at 18:35.
There is an amazing atmosphere when these impressive icons come out of the church of
San Gil and Santa Ana
.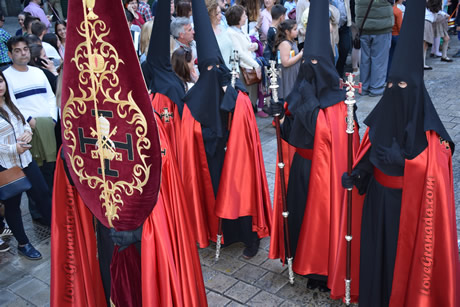 If you stay in the
Plaza Nueva
, you will see another procession: '
Nuestro Padre Jesús de la Amargura and Nuestra Señora de los Reyes
', which leaves at 17:00 from the chapel attached to the temple of San Juan de los Reyes (the first catholic church blessed by
Isabel and Fernando
in Granada).
Finally, in Realejo, the last procession of the day leaves from the most important church of the neighbourhood, Santo Domingo. You can see the
cofradía
of the '
Señor de la Humildad y la Virgen de la Soledad
' at 19:15.
You Might Also Be Interested In
Page Updated: Mar 22, 2021
©
Copyright
• LoveGranada.com • The reproduction of the whole content or parts of it is prohibited
Personal data
protection policy
.