Holy Monday in Granada - 11 April 2022
On
Monday
, the popular neighbourhood of Zaidín initiates its
Holy Week festivities
with its youngest 'cofradía': the '
Santisimo Cristo del Trabajo
and
Nuestra Señora de la Luz
'.
☞
Use this
opportunity to experience Spanish culture
, enjoy a genuine performance by renowned flamenco artists.
☆
Flamenco Tablao Jardines de Zoraya
: let yourself be seduced by
flamenco and the exquisite gastronomy
, enjoy music and dance while discovering the taste of Granada.
☆
Flamenco Show at La Soleá
: enjoy a
unique atmosphere
, experience and feel the tradition and passions of flamenco.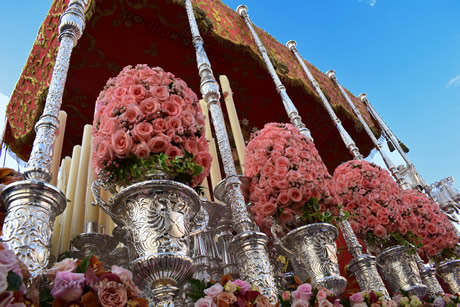 They make their way to the centre of Granada at 16:00 from the church of
Corpus Christi
.
And l ater on, at 17:00, once again from the devoted neighbourhood of
Realejo
, a solemn procession takes place: '
Nuestro Senor en el Huerto de los Olivos
' and '
Maria Santísima de la Amargura
'.
At 18:00 the '
Virgen de los Dolores
' comes out into the beautiful street of
Carrera del Darro
from the church of San Pedro and San Pablo.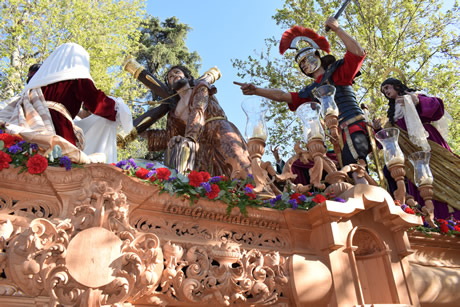 And at 17:45 '
Nuestro Padre Jesús del Rescate
' begins its journey in the heart of Granada, at the Parish church of Santa María Magdalena.
Undoubtedly, the oldest
cofradía
of the day in Granada is the '
Santísimo Cristo de San Agustin
' (XVII century).
It comes out at 20:40 from the church of the Monastery of the Ángel Custodio.
Processions, Places and Schedules, Holy Monday in Granada, 11 April 2022
These are the
routes of Holy Monday, 11 April 2022
. This year Holy Monday traditional route is modified to avoid narrow streets.
☞
To get to know everything
the city has to offer
, you can reserve a
guided tour
.
☆
Free Walking Tour of Granada
: tour this beautiful city, enjoy a
unique experience
and discover the rich history of Granada along the way.
☆
Granada Tourist Train
: discover the historic neighbourhoods of Albaicín and Realejo in a
fun and enjoyable way
.
A
good way to get to know Granada and the Alhambra
is by taking a guided tour.
Alhambra Guided Tour
:
Discover
the incredible history and architecture of the impressive Alhambra with a passionate guide.
Includes everything
: the Nasrid Palaces, Generalife, Alcazaba, etc.
Alhambra + Albaicín + Sacromonte Tour
: See the
Alhambra from a new perspective
, visit
all its palaces and gardens
+ the neighborhoods Albaicin and Sacromonte.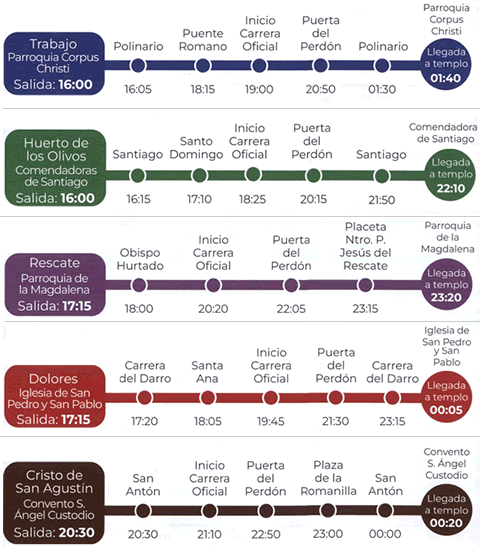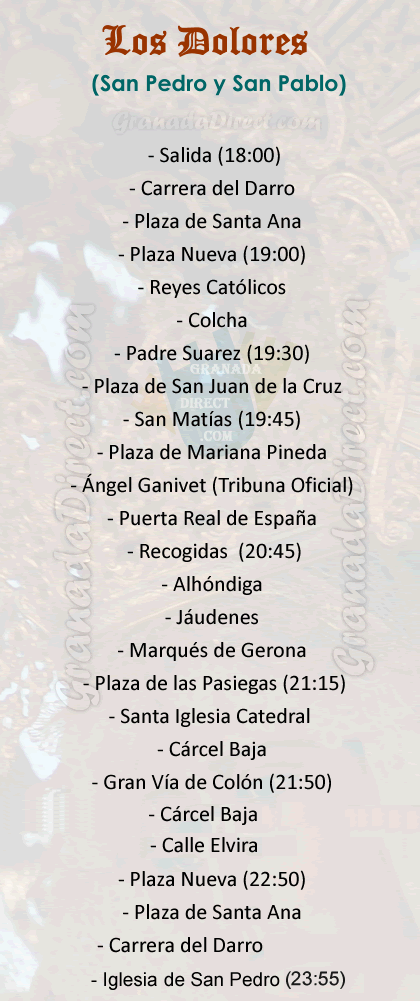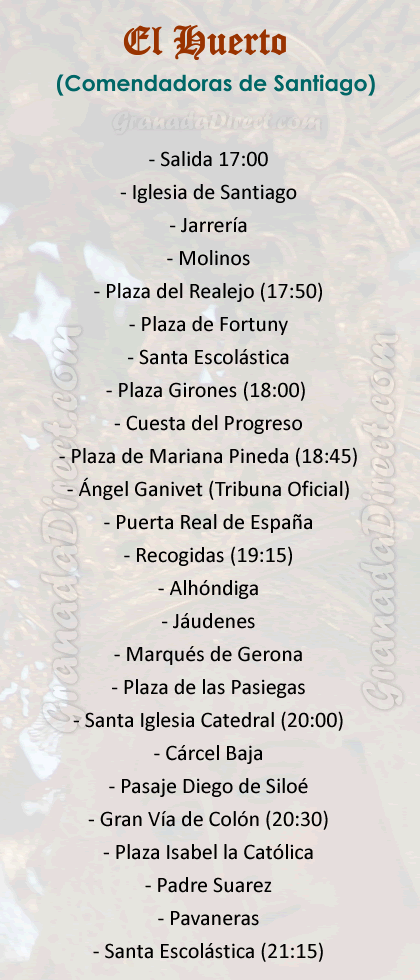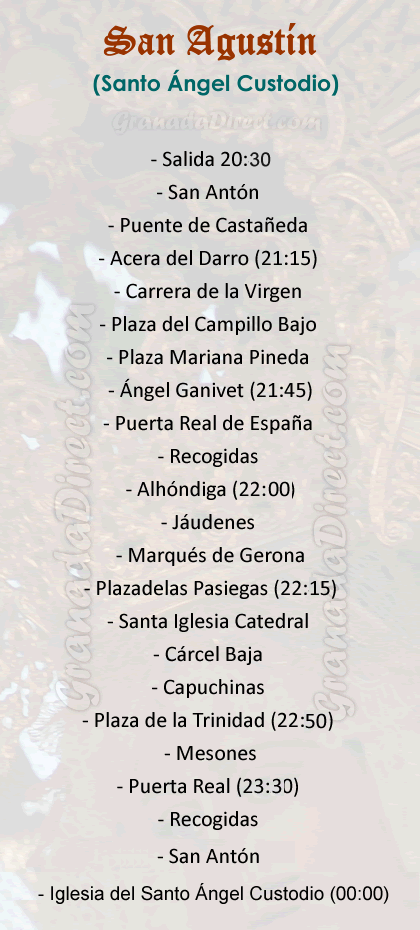 You Might Also Be Interested In
Page Updated: Apr 10, 2022
©
Copyright
• LoveGranada.com • Any use of the content, including copying of it in whole or in part is prohibited.