Elvira Bath and Spa - Arab Style Baths, Hidden Gem in Granada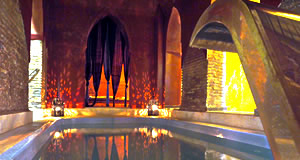 Very clean, romantic, relaxing and beautifully decorated place that offer cosy, calm and relaxing bath and steam session.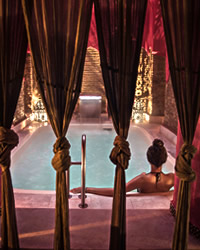 ☞
If you want to
enjoy a special visit
these guided tours offer unique opportunity to discover Granada.
☆
Alhambra + Albaicín + Sacromonte Tour
: a
combination of the complete tour
of the Alhambra (Palaces, Alcazaba, Generalife) + the Albaicín + the Sacromonte.
☆
Albaicin and Sacromonte Guided Tour
: discover this
old arab quarter
of Granada with this
guided tour
.
There is a warm pool and a cold pool, hot tub, steam room, a tea area with warm seats and some refreshments. Offer traditional massages and bath for very reasonable prices, cheaper that at Hammam.
Drinks and chocolate, free shampoo and bath gel are provided at the end of the treatment.
Elvira Bath and Spa Services
Basic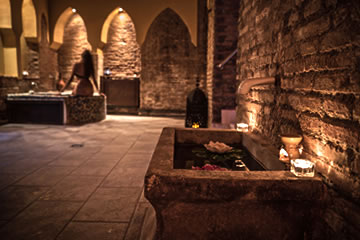 Hot water pool with hydrotherapy, cold water pool, steam bath and tea area with refreshments, tea and chocolates included in the price.
Duration:
90 min.
Price:
25 per pp.
Termal
Everything what is included in Basic service + 15 min. massage: 35 euros.
Relax service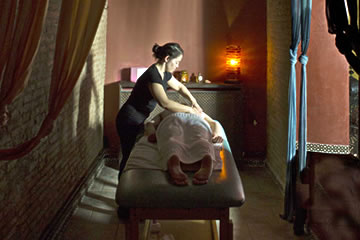 Again, basic service + longer 30 min. massage. I you like massage it is a better option.
Duration:
1.45 hour (105 minutes).
Price:
50 euros pp.
Some other options might exist, like Special Circuit Love (for 2 people) 170 euros, please get in touch with Elvira Bath Spa.
Elvira Bath Contact Details and Opening Hours
Opening Hours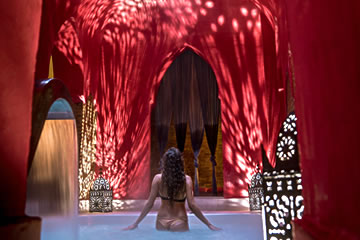 Open from 17:00 to 22:00 h. At 12:30 only group sessions. There are some nudist sessions.
Address
Address: Elvira Bath and Spa, Calle Arteaga 3, 18010 Granada.
Telephone
Telephone: 958 806 377.
You Might Also Be Interested In
©
Copyright
• LoveGranada.com • Any use of the content, including copying of it in whole or in part is prohibited.