Granada Buses - Maps, Travel Routes, Bus Fares and Timetables
Here you can find information on Granada buses: Granada city buses, intercity buses, suburban buses, travel cards and passes, Granada network maps, fares, information on Alhambra Bus minibuses, information on Granada Bus Station and buses serving the Sierra Nevada.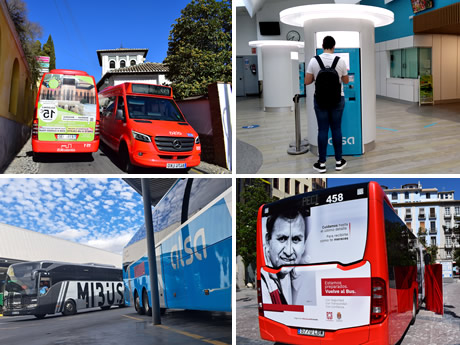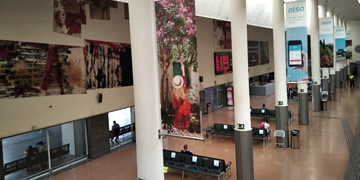 Where to buy tickets and prices, parking, location, bus companies in Granada Bus Station, restaurant, services, cash machines.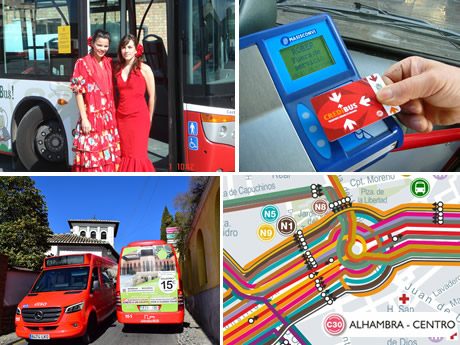 Fares, travel cards, destinations, discounts for students, bus stops, network maps and timetables of Granada city buses.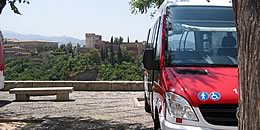 Buses to the Alhambra, Albaicin and Sacromonte called touristic bus routes. Timetables, fares, route maps and bus stops.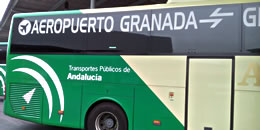 Bus service to and from Granada Airport, timetables, bus stops, time between stops, prices, maps, opinions and faq.
Services between Granada and nearby villages, metropolitan area buses that go to La Zubia, Alfacar, Santa Fe, etc.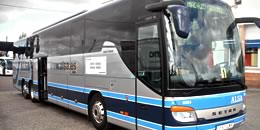 Information about buses to Granada Coast, Madrid, Malaga, Seville, Almeria, Marbella, Almuñecar and other cities and towns.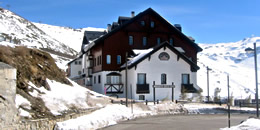 Sierra Nevada internal buses, buses connecting Granada with the Sierra Nevada, bus stops, timetables and fares.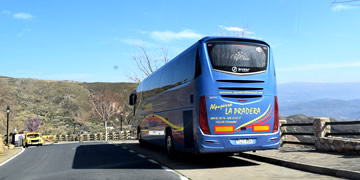 Buses between Granada and the Alpujarra. Where to buy tickets, routes, timetables, destinations and bus fares.
©
Copyright
•
LoveGranada.com • The reproduction of the whole content or parts of it is prohibited
Information Related to the Granada Buses
Opinions about Granada Buses
Granada City Buses
The buses throughout the city are regular and reliable. If you are in a small group or plan on using several buses consider buying a 'Bono' which is a credit sized bus card you buy on board for 2 euros and top up with a minimum of 5 euros - it reduces the cost of a bus journey to just over half price and 1 card can be used for several people. Also if you use a second bus within 45 mins you don't get charged the second time (Jacqui).