The Most Beautiful Places to Visit and Sights to See in Granada
This page contains descriptions of Granada's beauty spots, historic corners, popular areas and tourist attractions that you can visit. The history of the districts of Granada: Generalife, Realejo, Sacromonte and Albaycin.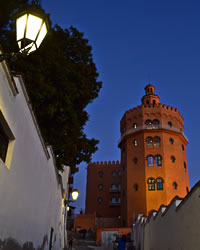 ©
Copyright
•
LoveGranada.com • The reproduction of the whole content or parts of it is prohibited
Personal data
protection policy
.
Information Related to the Beauty Spots in Granada
Opinions about Beauty Spots in Granada
I would recommend Granada for anyone
I have visited Granada many times and am always charmed by the warmth of the people there. It is better now that there are flights direct from Manchester as we used to fly from Liverpool, the bus still runs from the airport into the town, it's great.
If you love tapas you will love Granada, with some excellent bars and cafes and restaurants, so many to choose from. I love the choice near to the Hotel Navas, excellent !!
I would thoroughly recommend Granada for anyone wanting to take in a small Spanish City, with the stunning Alhambra Palace and Sierra Nevada mountains to visit, fantastic.
Fantastic place to visit
Loved visiting Granada, been several times. the city is a fantastic place to visit, steeped in history it will always have a place in our hearts. on each and every visit that we've made we have always been made welcome. The people of Granada are a credit to Spain and the Spanish way of life.
Sadly we can no longer get flights to Granada from our part of England (Liverpool and East Midlands) If flights were to resume you would find us on the first plane. So thank you to the people of Granada for making our visits so memorable (Cliff).