Granada Monuments - Places of Great Historical Interest
Discover the churches, museums and important places of Granada. Find all the information about the monuments of Granada, including opening hours, location, photos, history, prices, phone numbers and directions.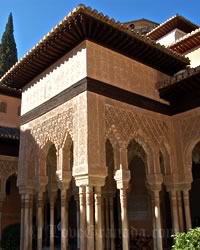 More Information about Granada
©
Copyright
•
LoveGranada.com • The reproduction of the whole content or parts of it is prohibited
Personal data
protection policy
.
Information Related to the Monuments of Granada