Holy Monday in Granada - Festivities and Processions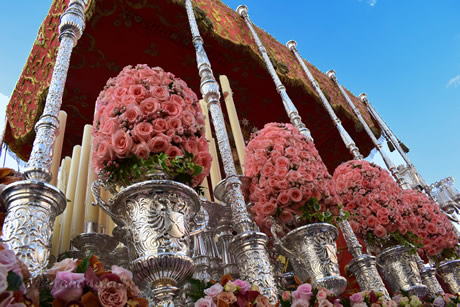 On this day, the popular neighbourhood of Zaidín initiates its Holy Week festivities with its youngest cofradía, the
Santisimo Cristo del Trabajo
and
Nuestra Señora de la Luz
.
They make their way to the centre of Granada at 16:00 from the church of Corpus Christi.
At 18:00, the Virgen de los Dolores comes out into the beautiful street of
Carrera del Darro
from the church of San Pedro and San Pablo.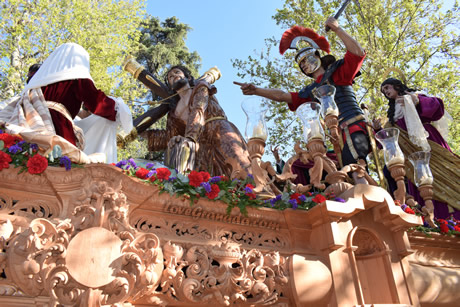 And at the same time,
Nuestro Padre Jesús del Rescate
begins its journey in the heart of Granada, at the Parish church of Santa María Magdalena.
Later on, at 18:30, once again from the devoted neighbourhood of
Realejo
, a solemn procession takes place: Nuestro Senor en el
Huerto de los Olivos
and
Maria Santísima de la Amargura
.
Undoubtedly, the latest and oldest cofradía of the day is the
Santísimo Cristo de San Agustin
(from the seventeenth century). It starts at 20:45 from the church of the Monastery of the Ángel Custodio.
Timetables and Itinearies, Holy Monday in Granada
©
Copyright
•
LoveGranada.com • The reproduction of the whole content or parts of it is prohibited
Personal data
protection policy
.
Information Related to Holy Monday in Granada